With the buy & consume plugin you can create your own credit system. Users can buy and use them on other places.
For example: You can create a system called "Lessons". Users can buy a package of 10 or 20 lessons and then use the booking system to consume those lessons and book a lesson.
Let's go ahead and create our first system.
1. Go to "Buy & Consume > Management > Consumables". Then click on new and enter a name for the system (in our case "Lessons").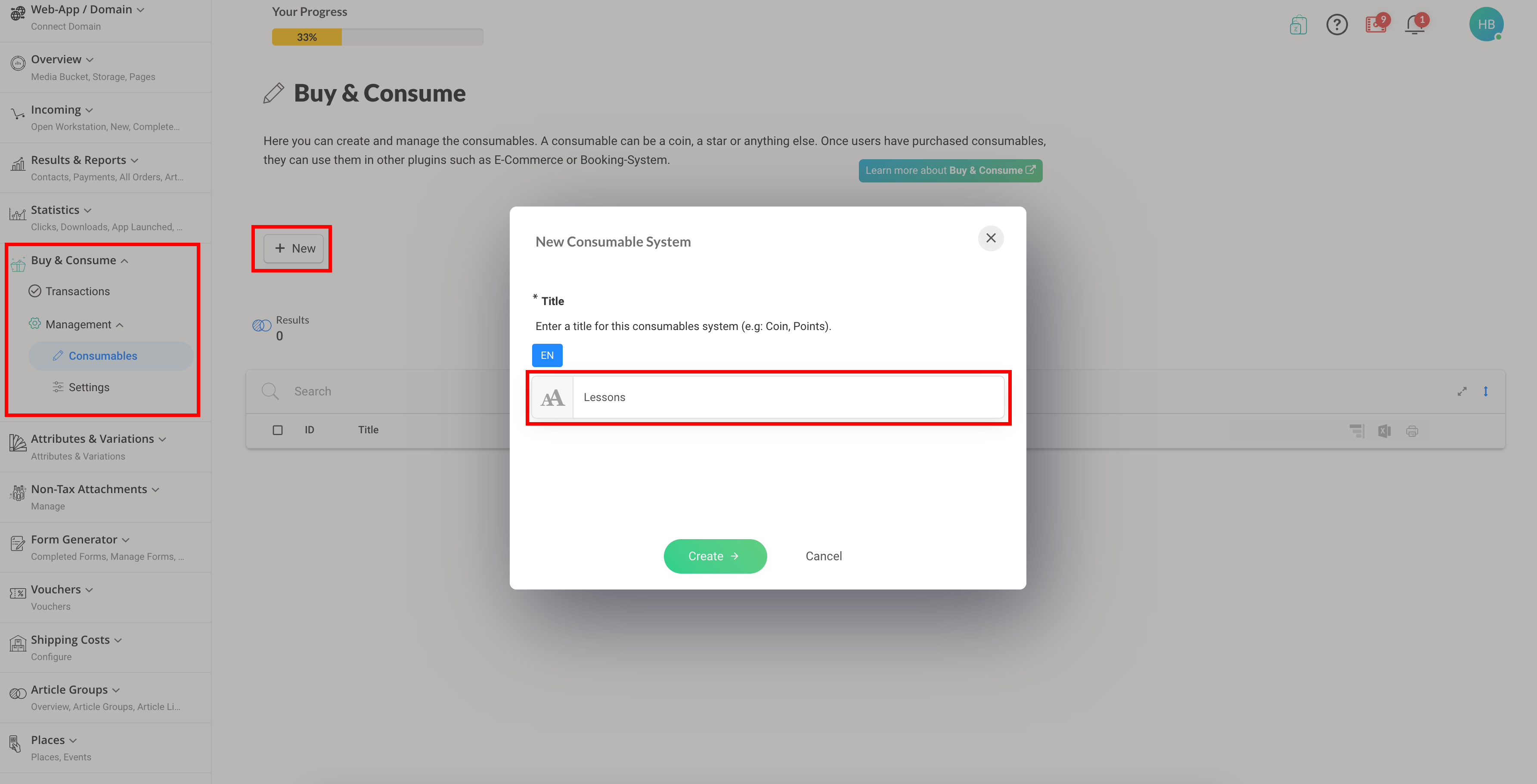 2. Click on "Create" to create the system. Continue with the next step to learn how to sell this system.