In order your in-app purchases work in the app, you must accept the paid agreements of Apple in the App Store Connect page.
1. Login into the App Store Connect
https://appstoreconnect.apple.com/
2. Click on "Agreements" on top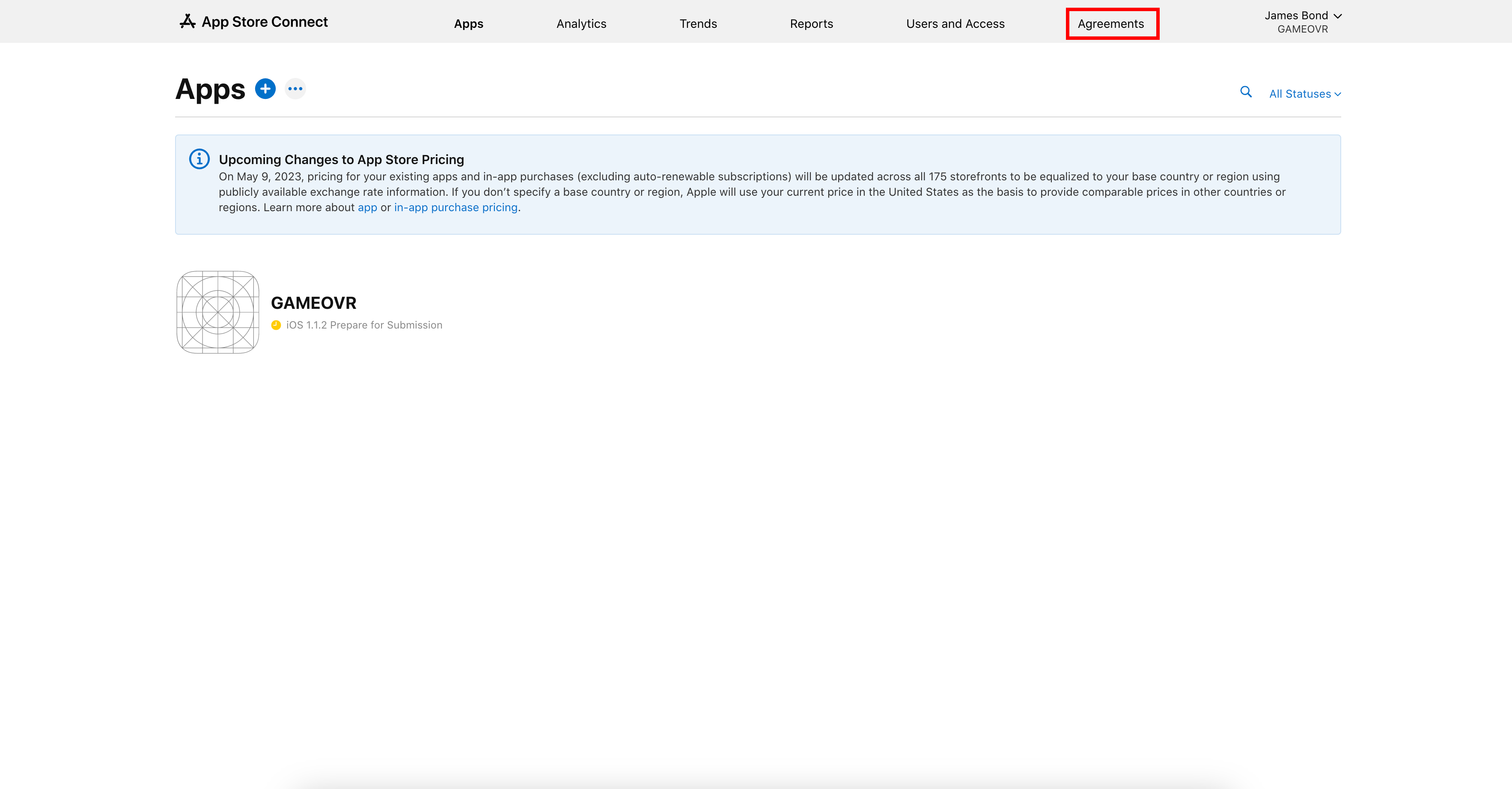 3. Select the "Paid Apps" entry and click on "View Terms". Accept the terms. Once accepted the button "Set Up Tax & Banking" will appear.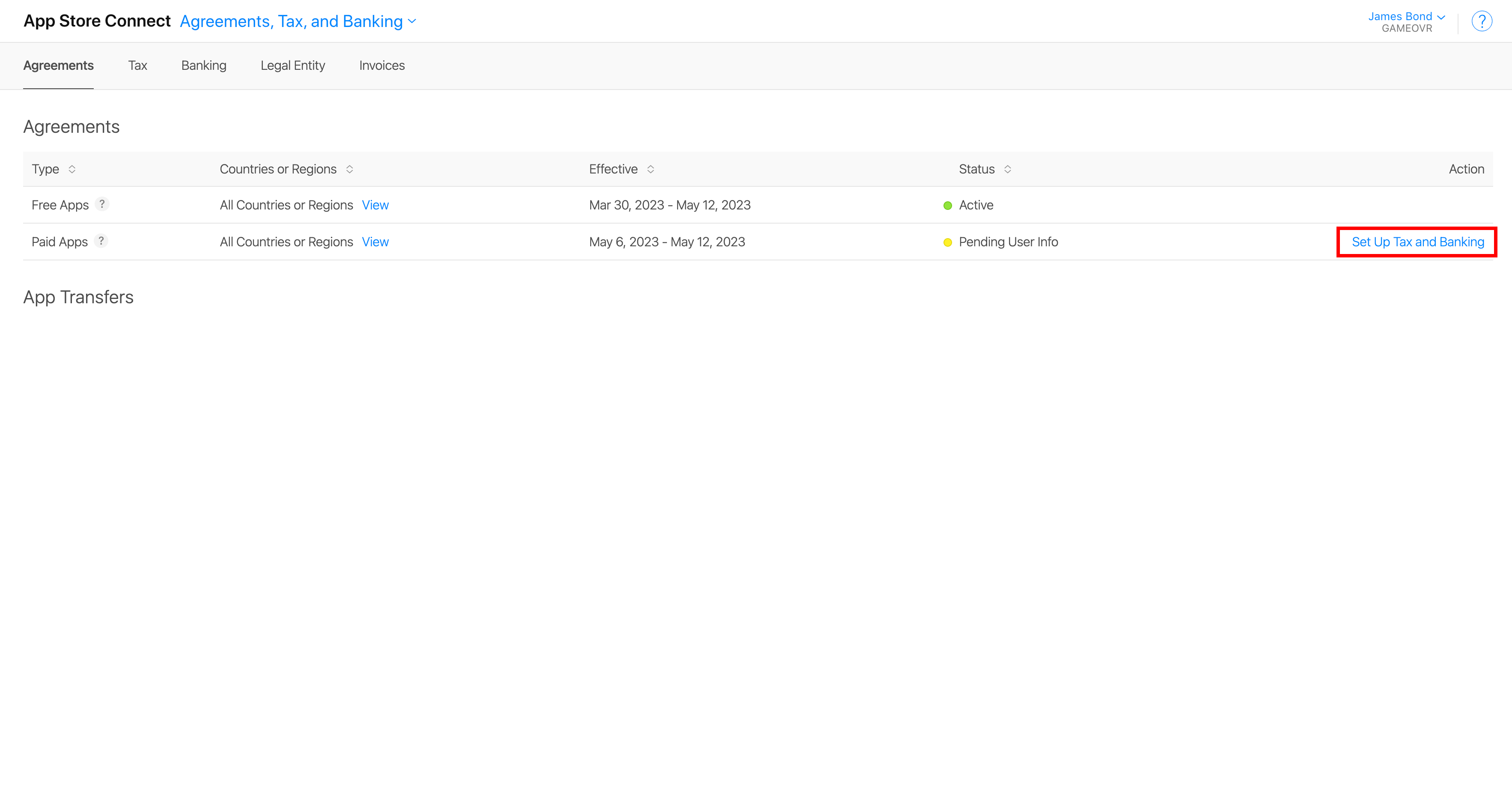 4. Enter your bank account and complete all steps on this page.