To create a new album, navigate to "Plugins > Gallery Album Extension > Albums".
1. Hit the "New Album" button to create an album. Enter a name for the album.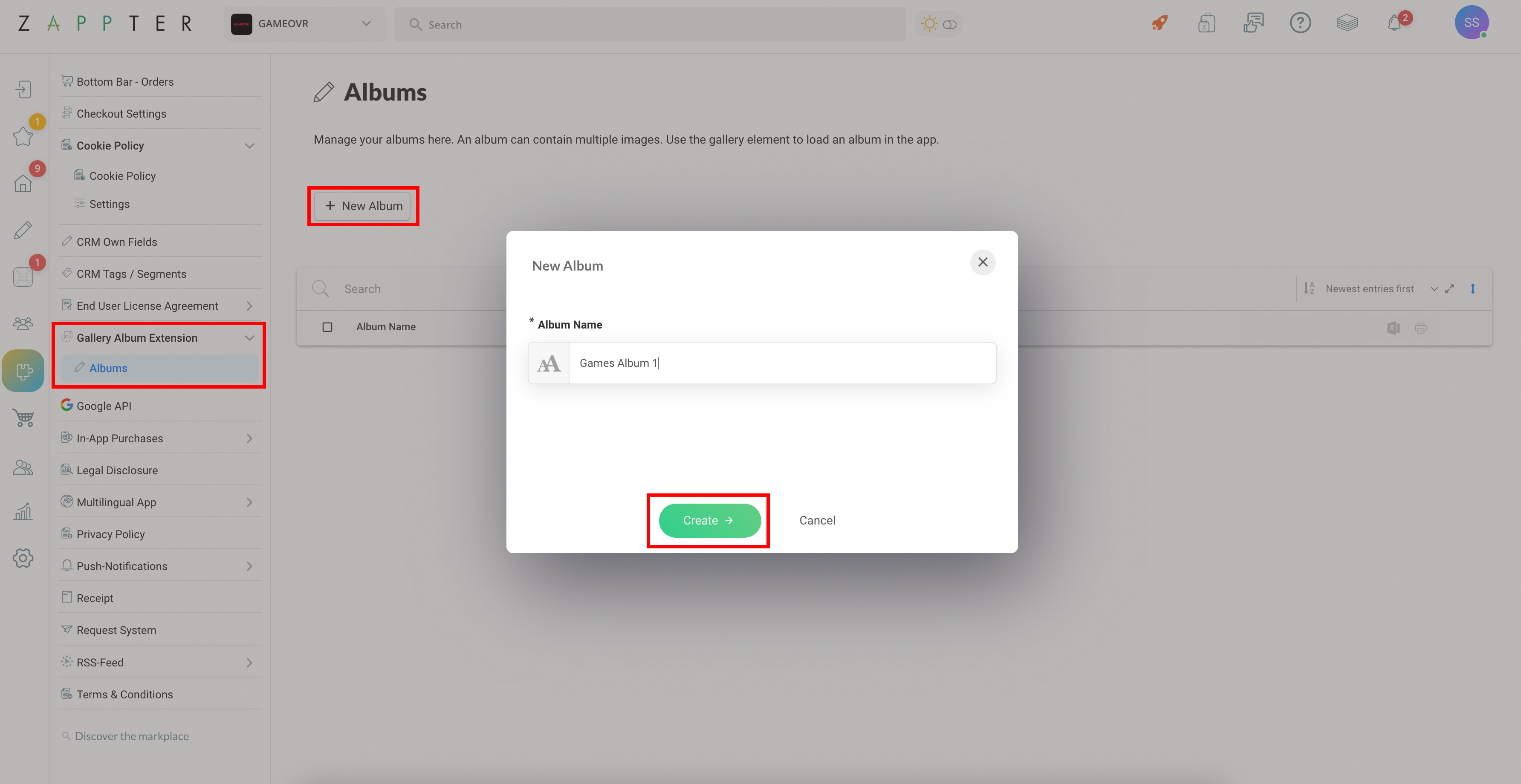 2. Now click on "Pictures"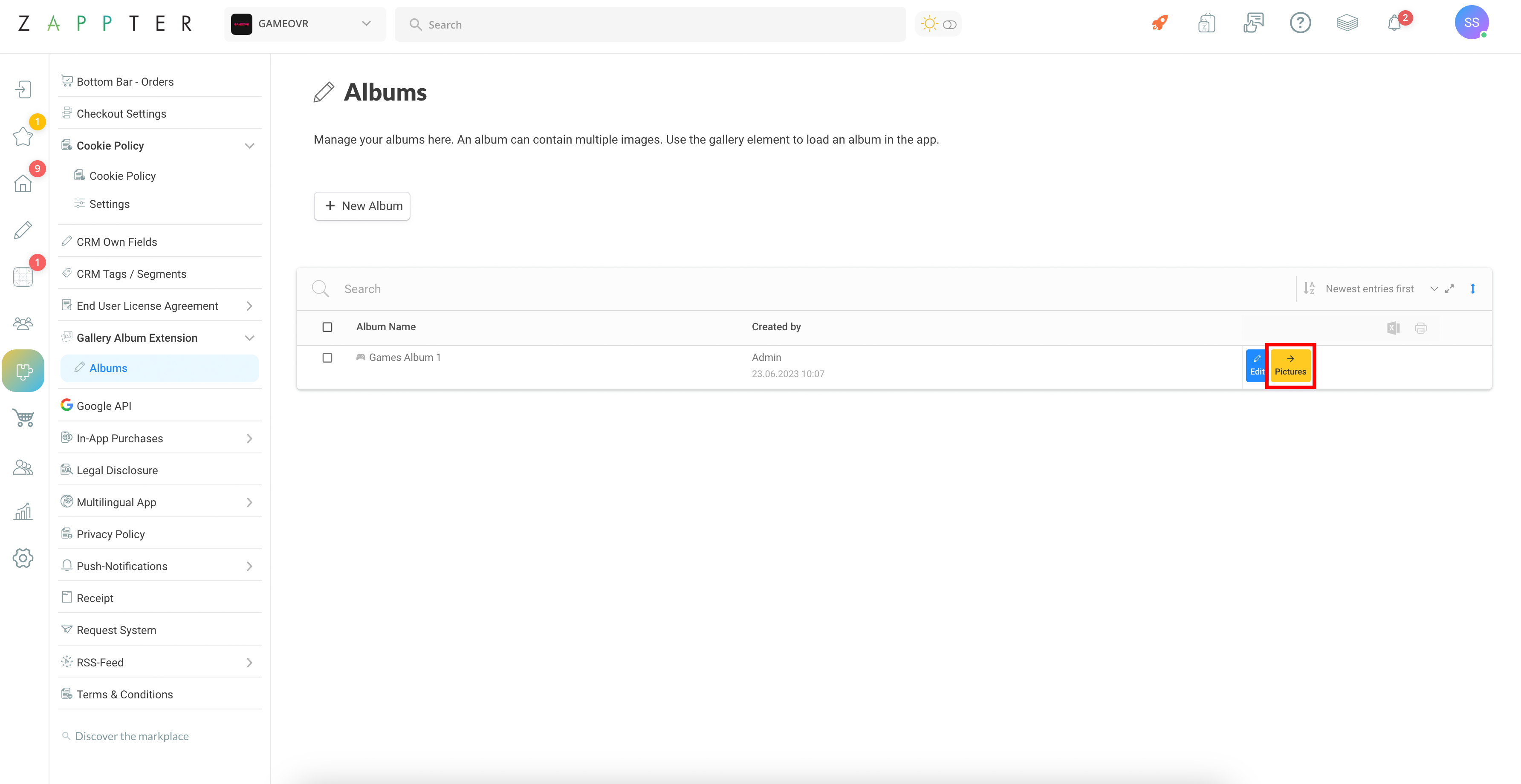 3. You can either press on "New Picture" to upload one single picture, or "Bulk Upload" to select multiple pictures and upload them all at once.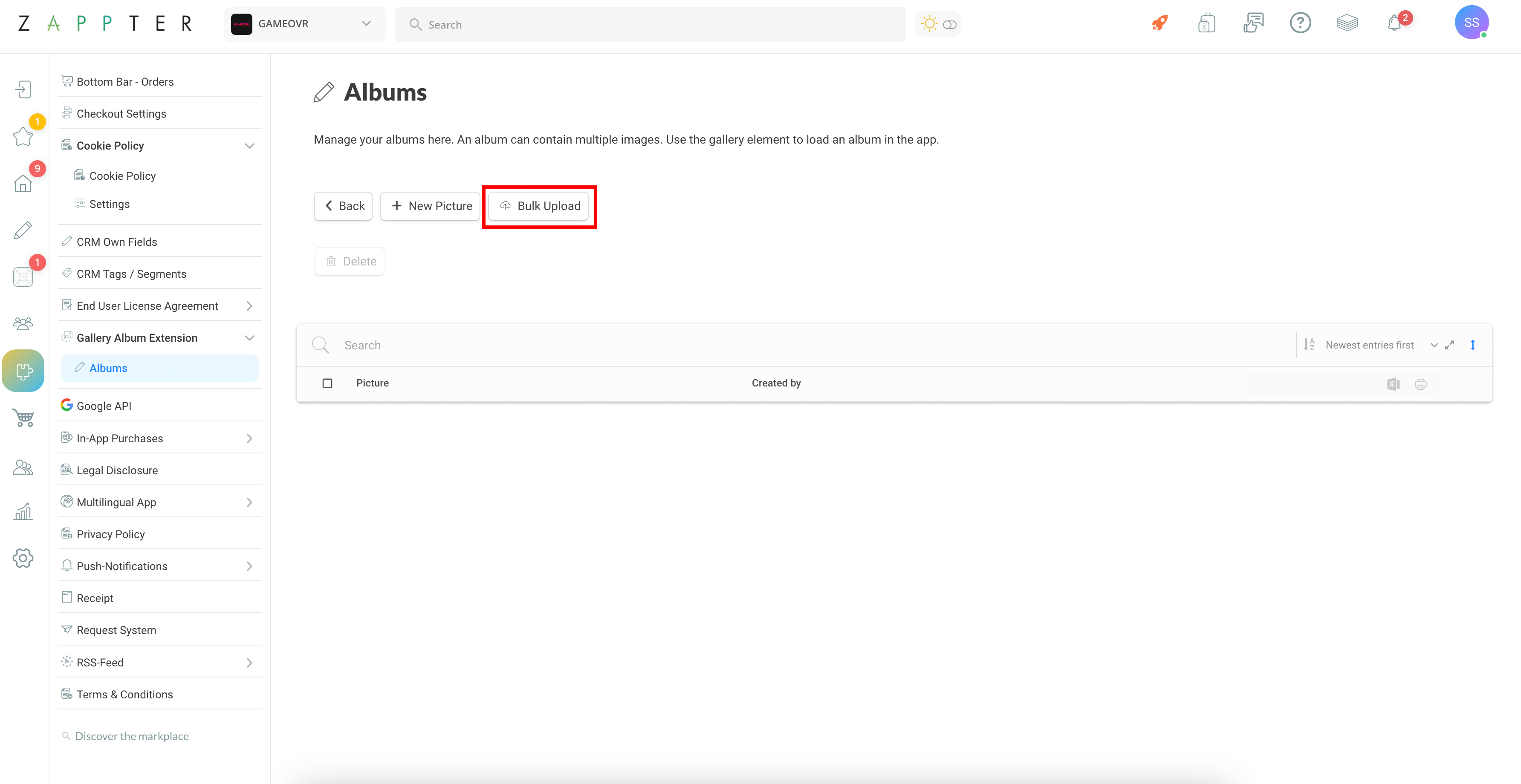 4. Once you have uploaded your photos, you should see them in the table