2. Select the project associated with your app. Then search for "Pub/Sub" in the top search bar and click on the first search result.
3. Click on "Create topic" at the top of the page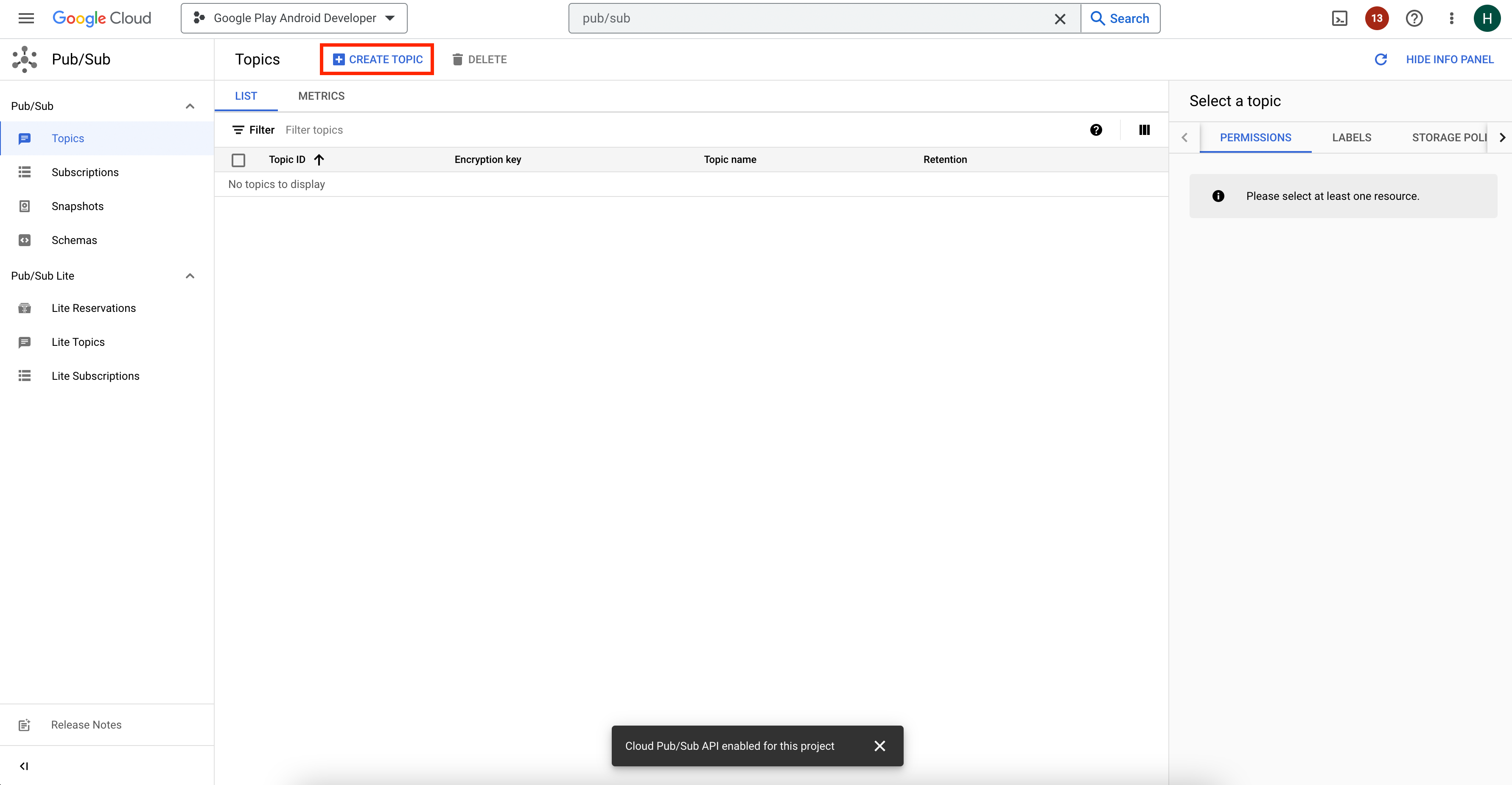 4. Set the ID for your topic and leave all other fields unchanged. Click on "Create topic".
5. Click below on the new subscription created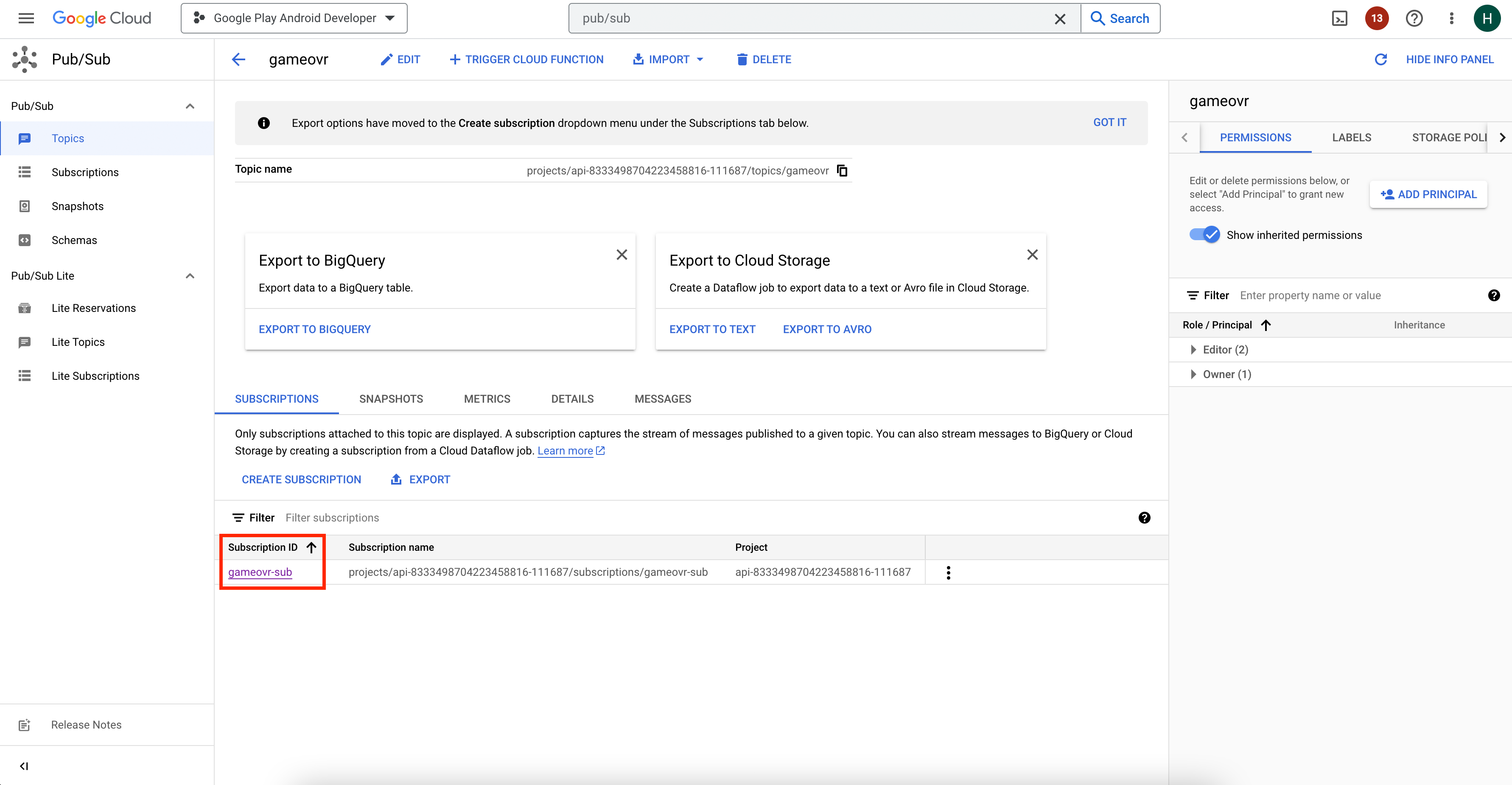 6. Click "Edit" at the top of the page.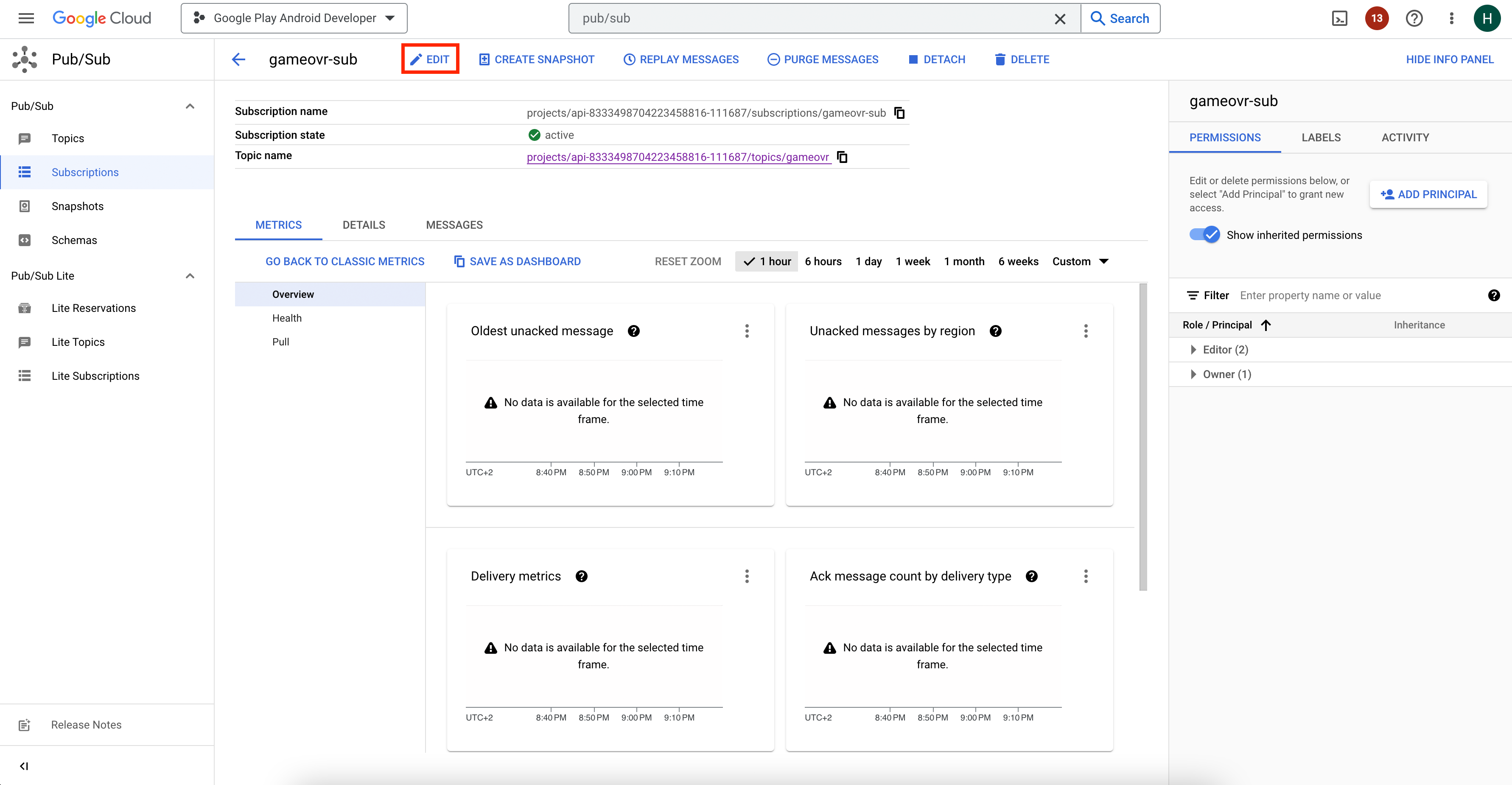 7. Change to "Push" under "Delivery type" and enter the webhook URL that you have previously copied from Zappter
9. Scroll down and click on "Update"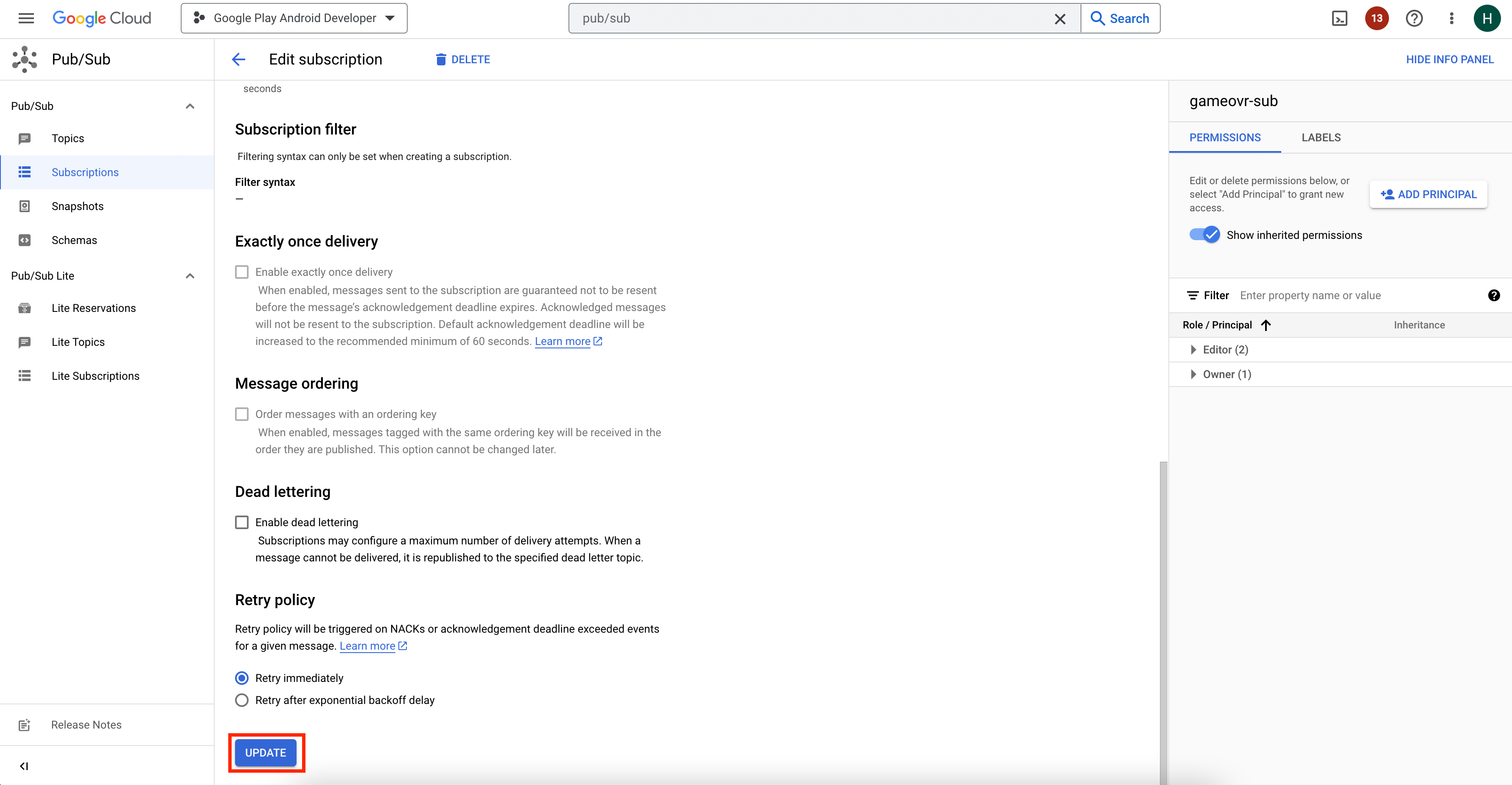 10. Copy the topic name, you will need to paste it now in the next steps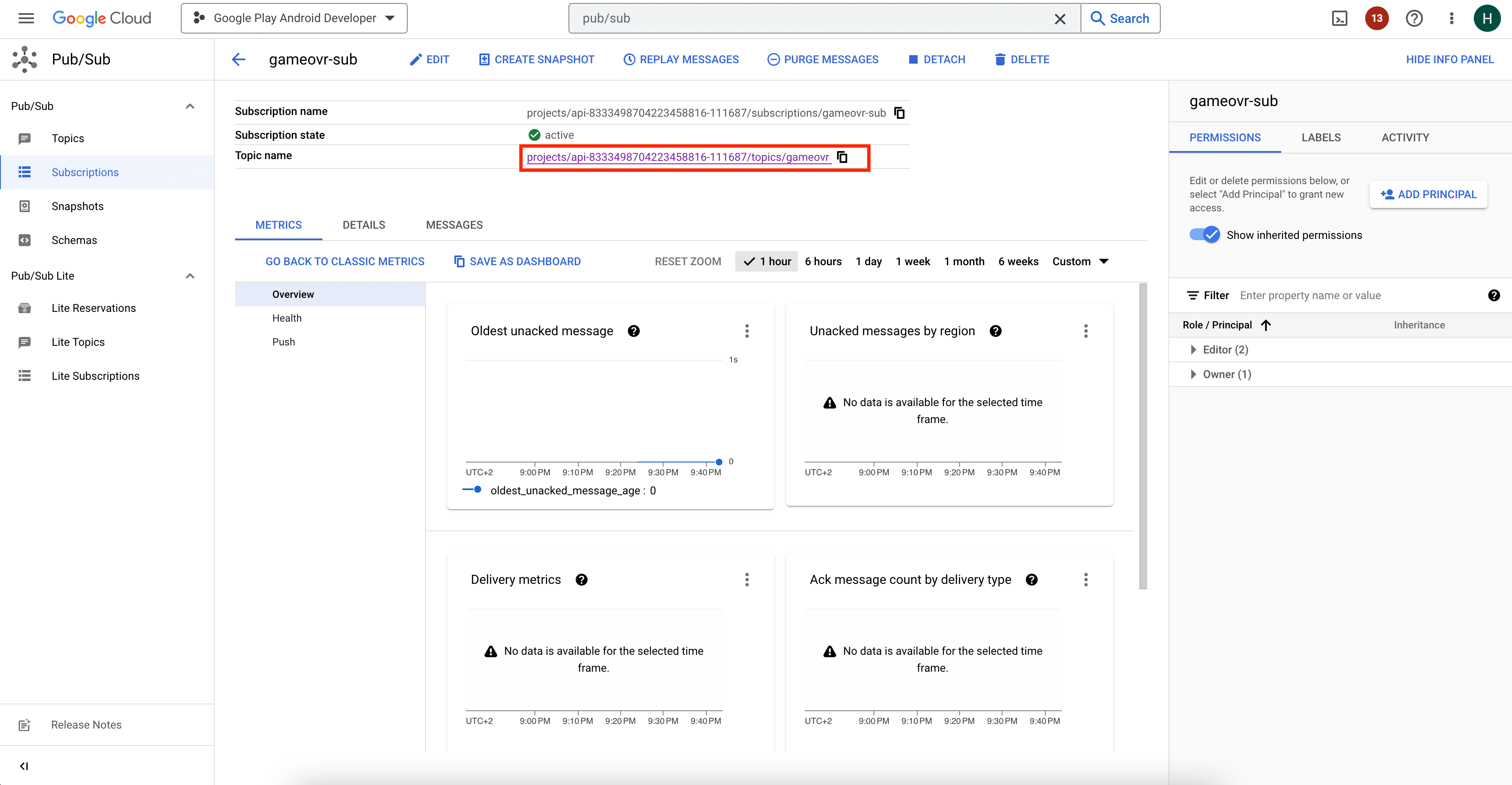 10. Log in to your Google Play Console account:
https://play.google.com/console/developers
and select your app
11. Go to "Monetization setup" under "Monetize" from the left sidebar menu. In the "Google Play Billing" section, under "Real-time developer notifications", provide the topic name that you have copied before: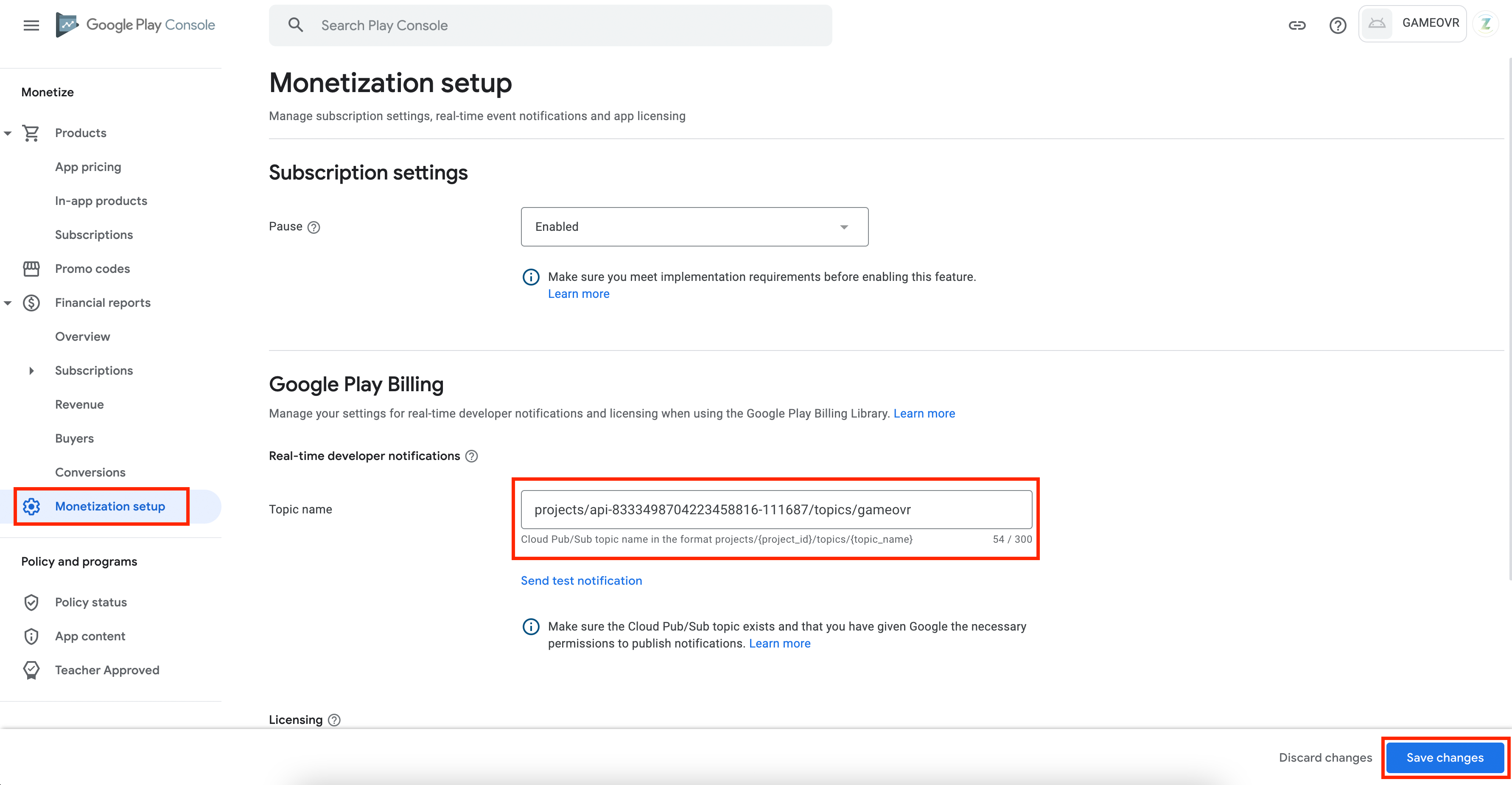 12. Click on "Save changes".
That's it! Your webhook for the Google Play Console is now set up.