Try you app
Use the 'Try It' feature to simulate your app on a chosen device, mobile, tablet, or desktop.
Admin > Customize > Content. Select 'Try It.'
 Before attempting 'Try it,' ensure you have published any changes you have made, and the 'Put online' button is changed to 'Published.'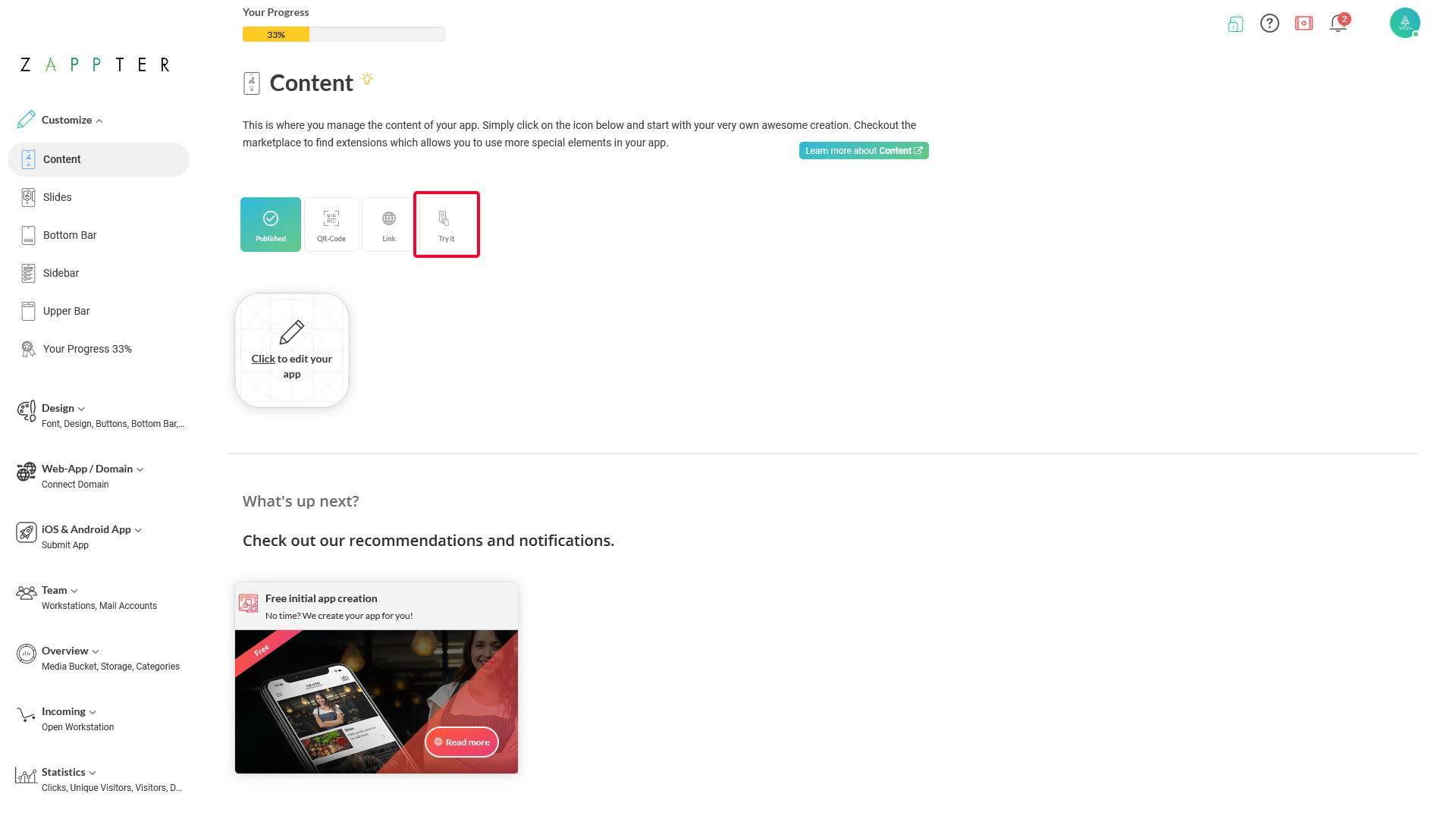 You can also simulate while customizing your content. Admin > Customize > Content. Click to edit your app.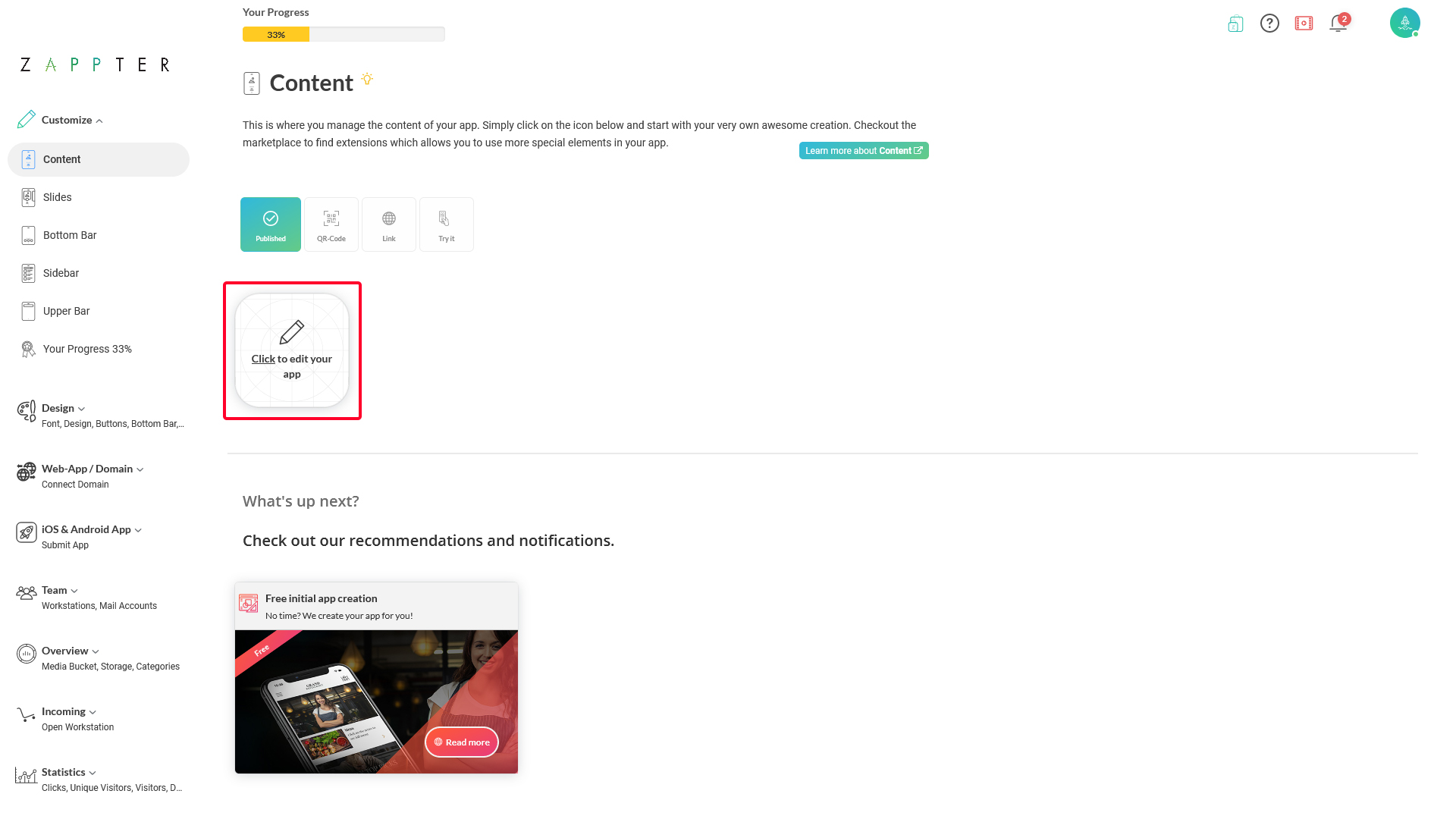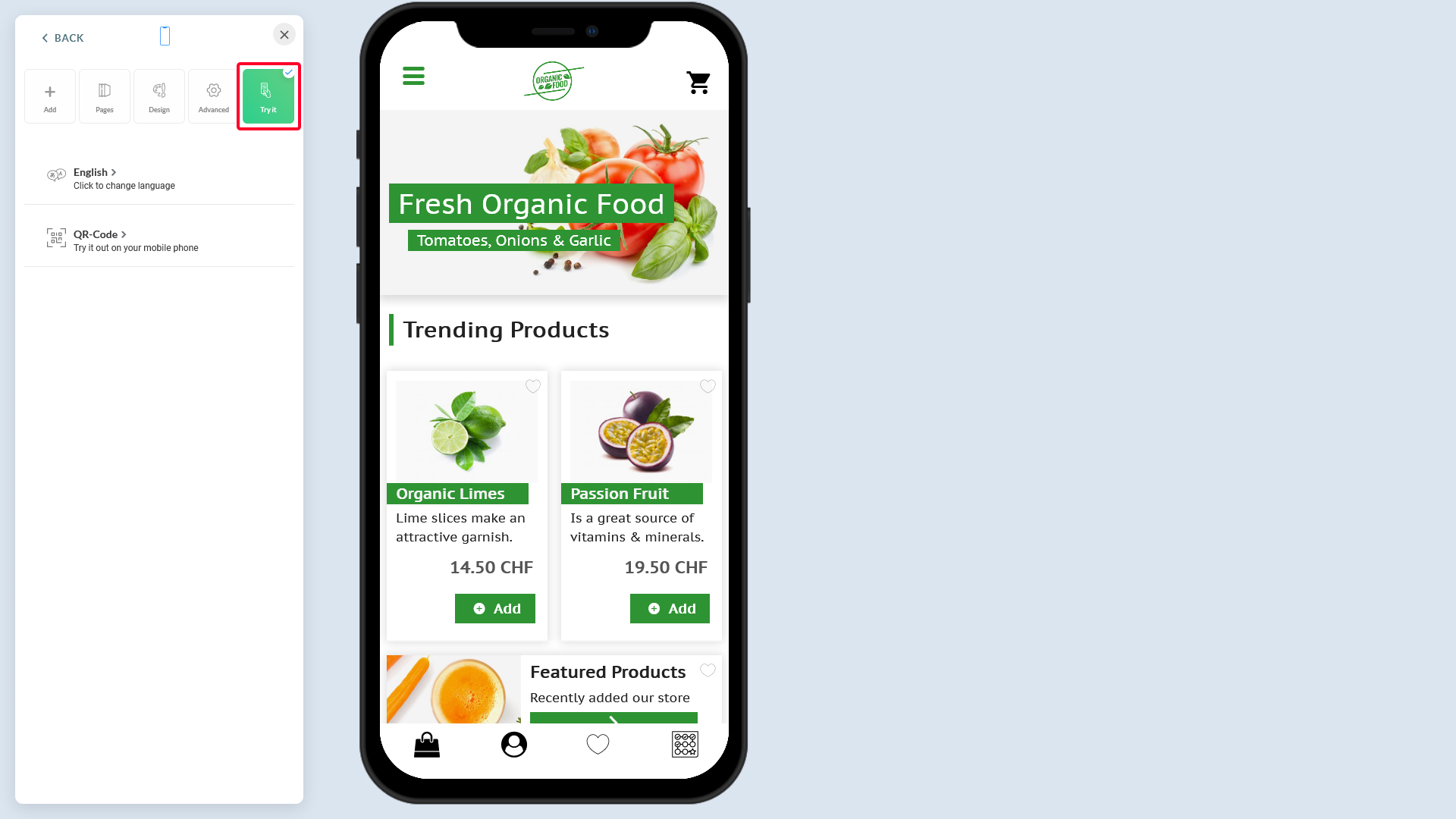 Try on different devices by clicking on the tiny mobile icon to change the target device.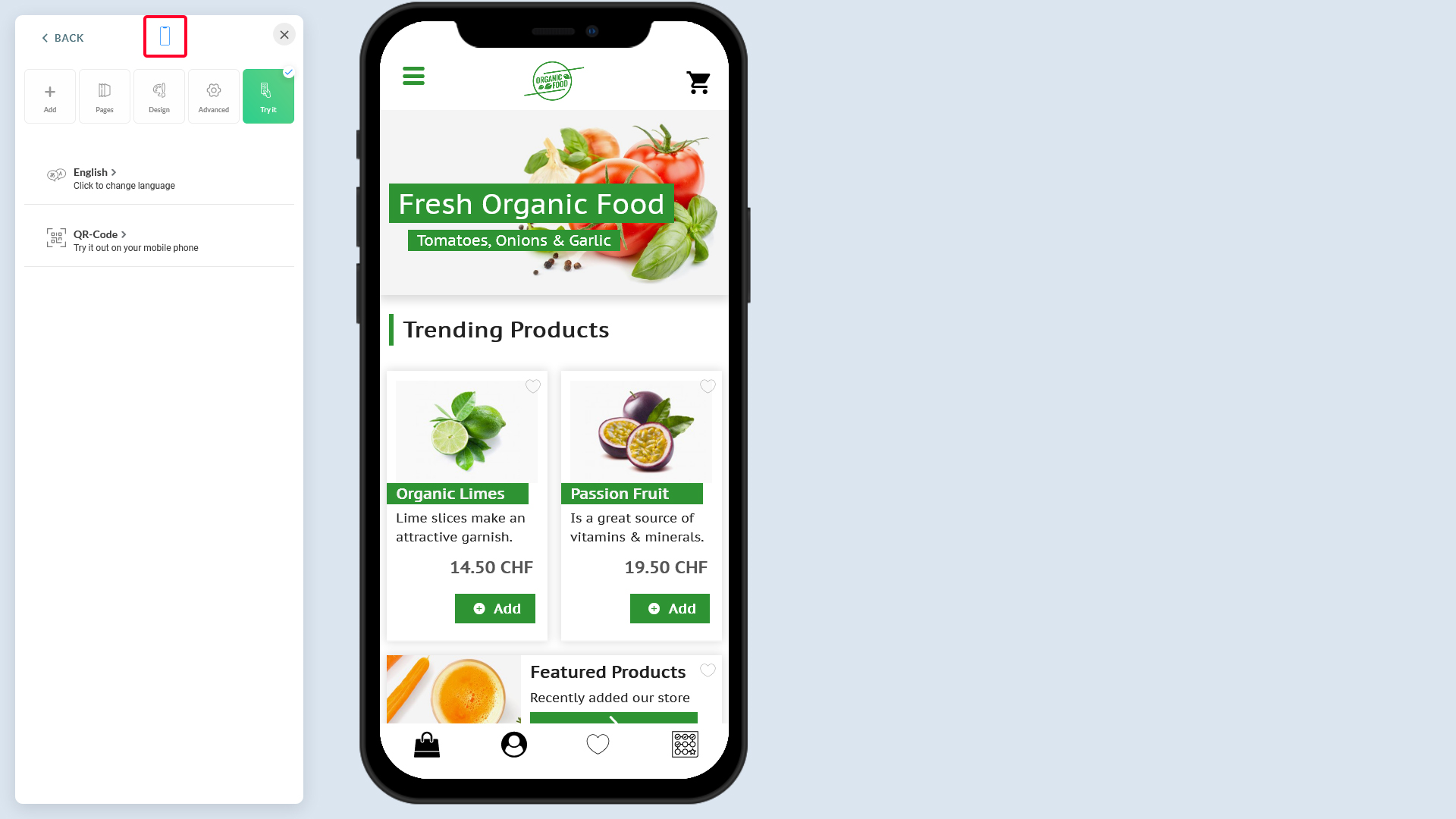 Try on a tablet, and so on.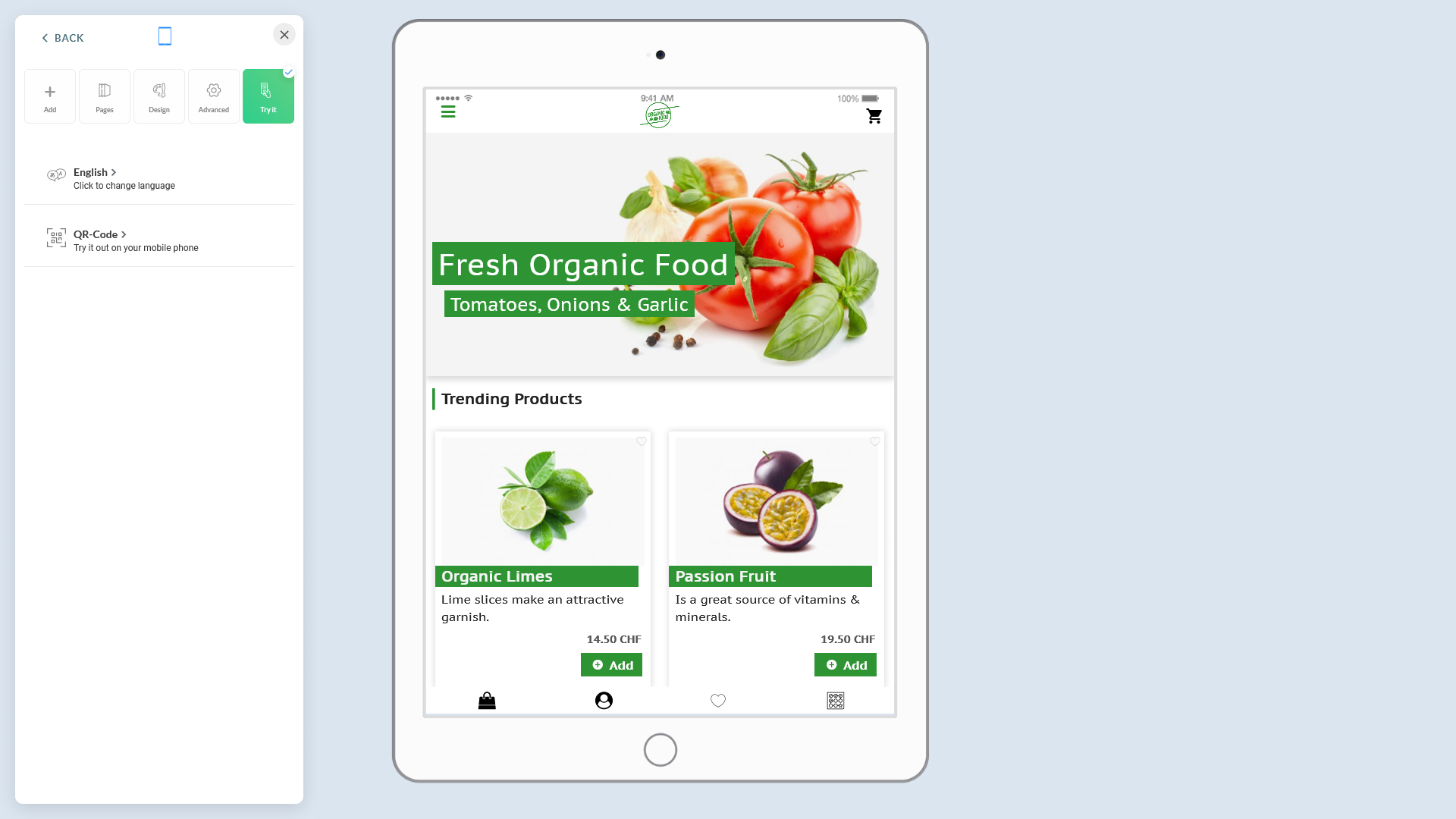 Last updated at 11.07.2022 13:27