Changing app template
You can change your app design easily by changing the template to one that best suits your business's current need, out of dozens of unique and stunning templates Zappter provides.
1. Admin > Settings > Template.
You can also access the Template change option from Admin > Settings > General, and selecting the 'Template' tab.
2. Click on the 'Change' button.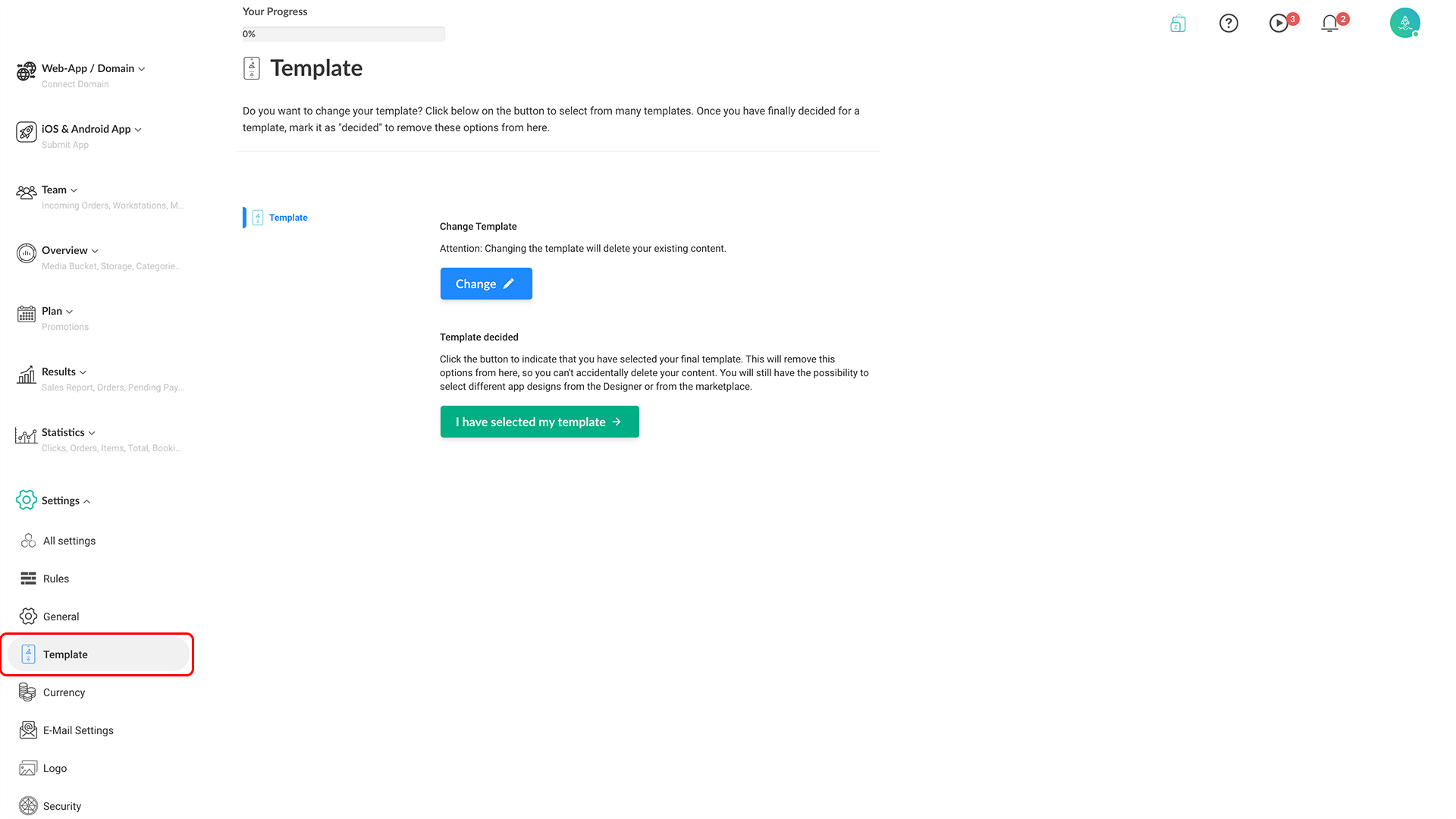 3. Select your template, confirm the warning to proceed.
During this stage, you will see different messages to indicate that your new app template is being applied.
4. Once template change is processed, you're in the Content screen. Click to edit your app, and explore your impressive new template.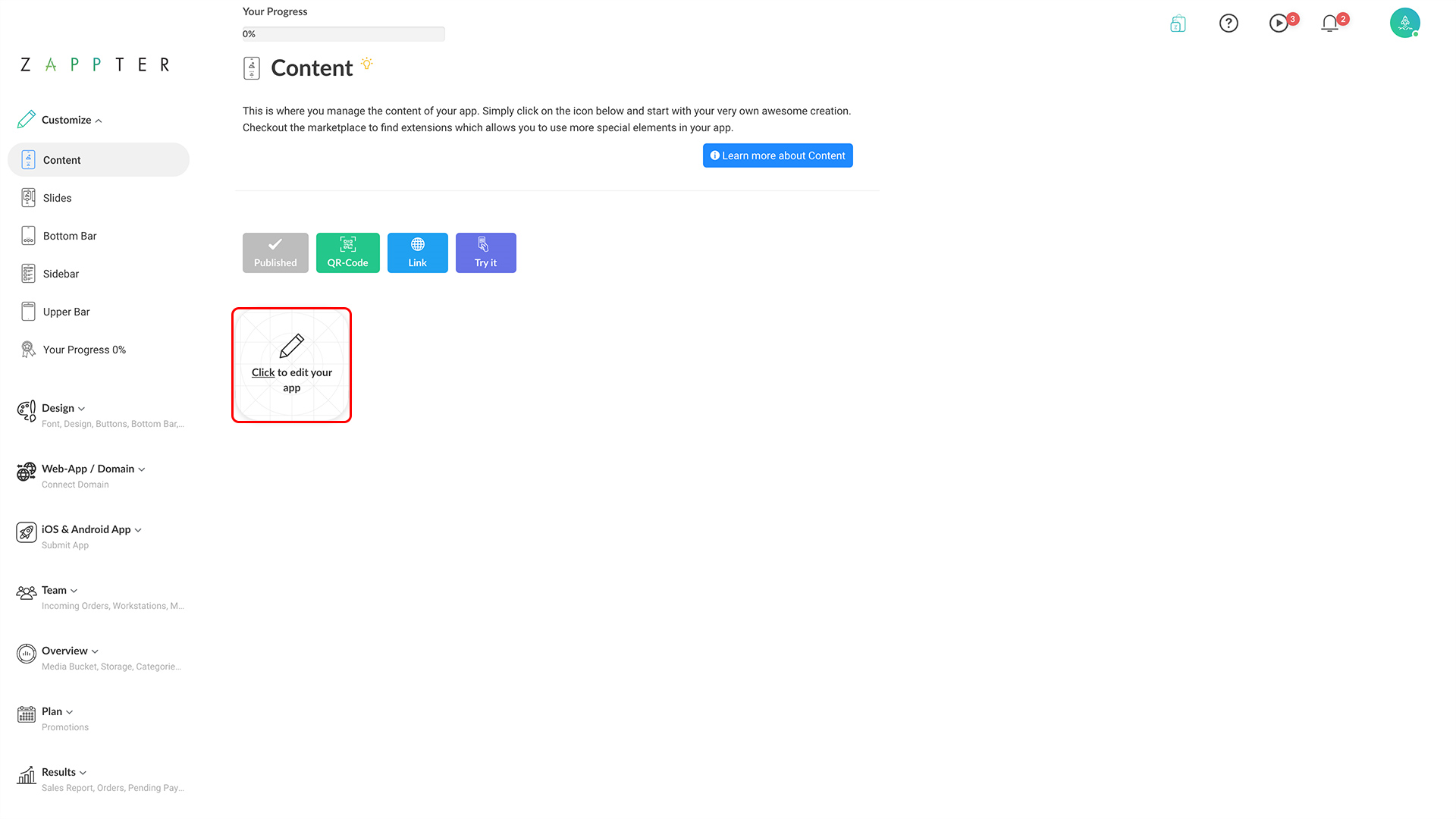 Once you have completed any changes to the content, click on the 'Back' button to get back to the Content screen, and click on 'Put online' to apply changes.
Last updated at 06.07.2022 00:11