Adding a new countdown widget is done with just a few steps.
1. Open the content manager and click on "Click to edit your app"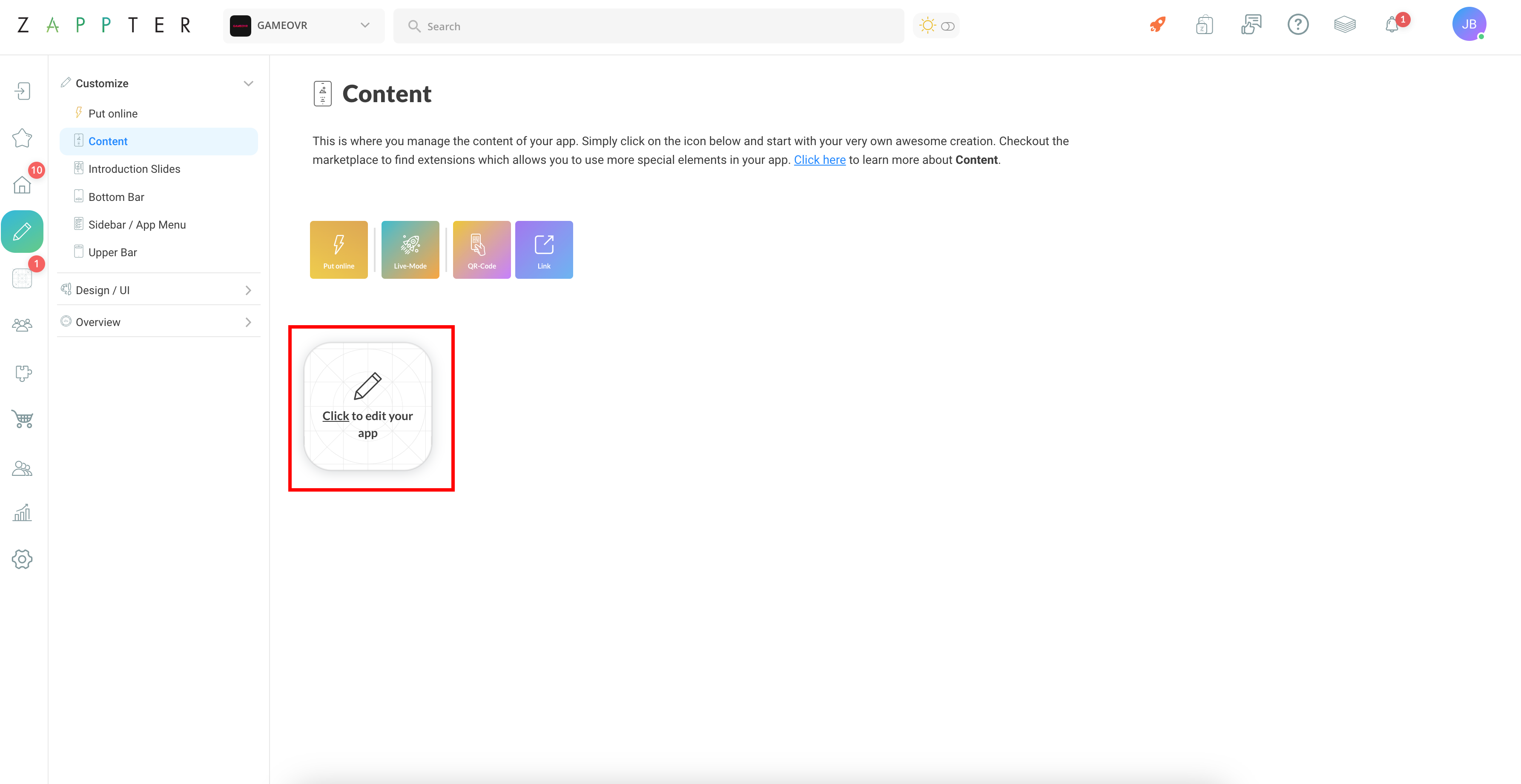 2. Navigate down to the group "Widgets" and click on "Countdown Timer"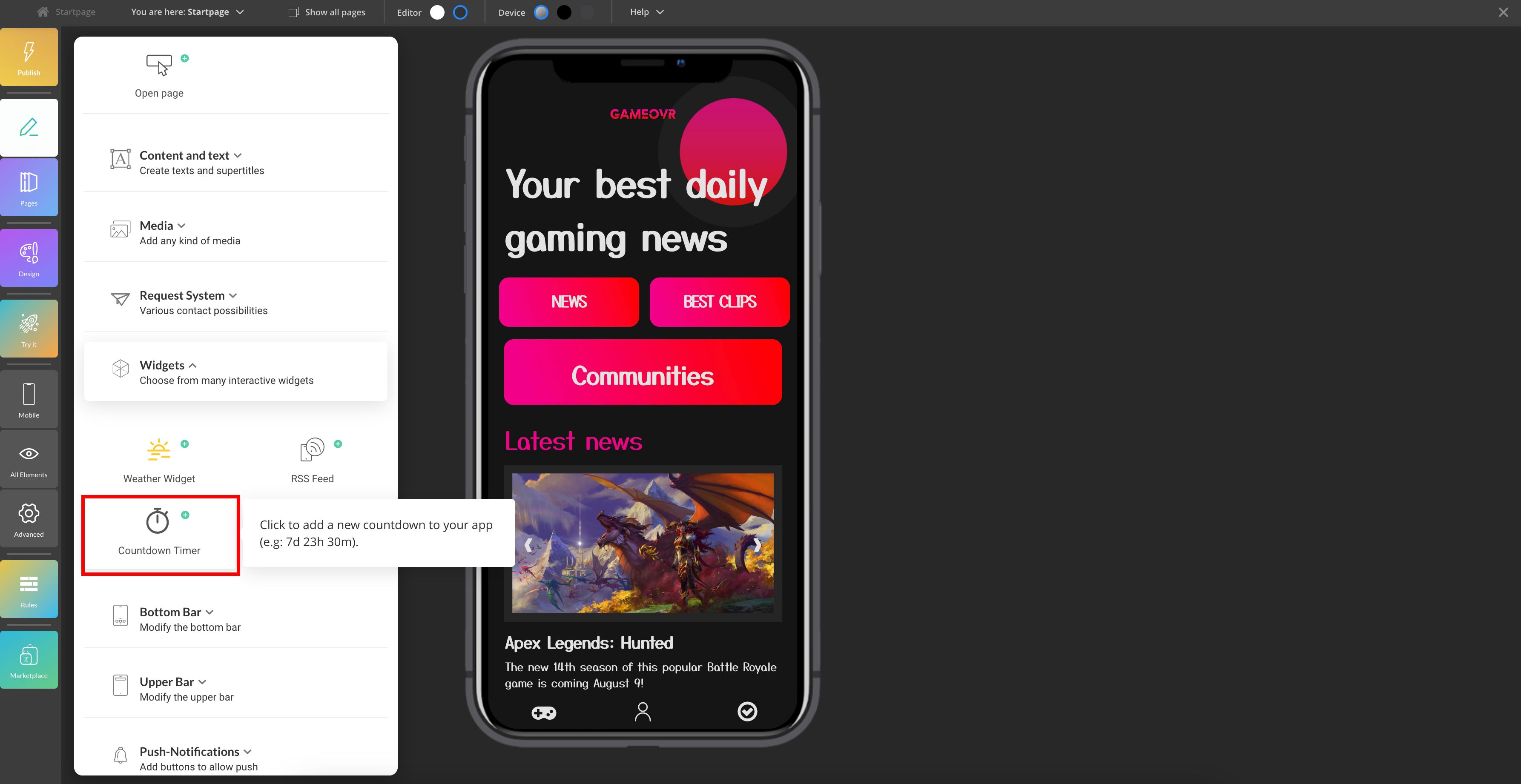 3. Format your timer by using the variables, such as %h% or %d%. Select a target date below.