Creating sidebars
You can create your own sidebar, customize it, and replace with the default or standard sidebar. This section guides you through creating your new sidebar that you want to make it available for your users.
1. Admin > Customize > Sidebar. Click on the '+ New' button.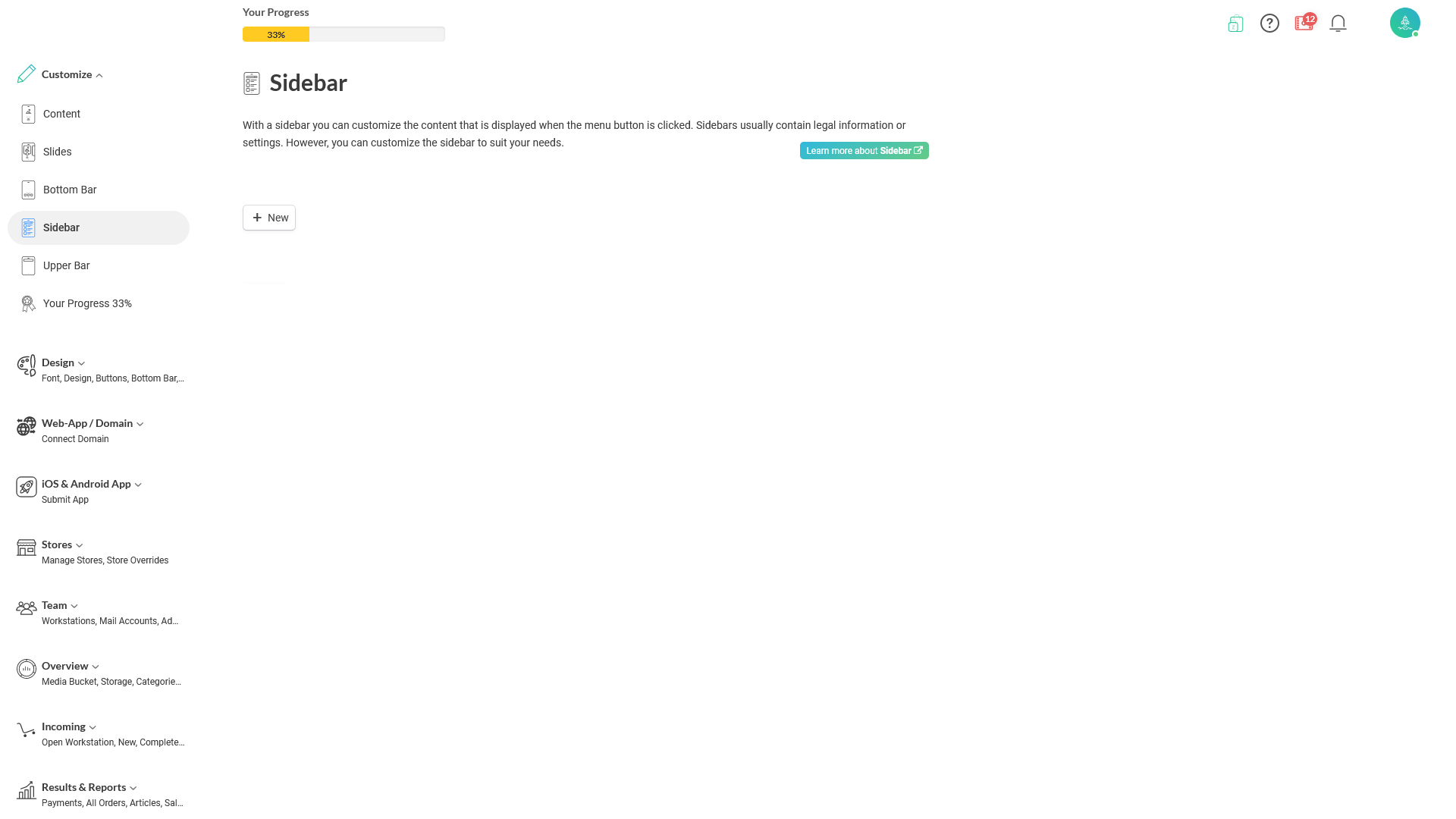 2. Click on the 'Create new.'
3. In the 'General' tab, enter a name for your new sidebar followed by the other details as described below.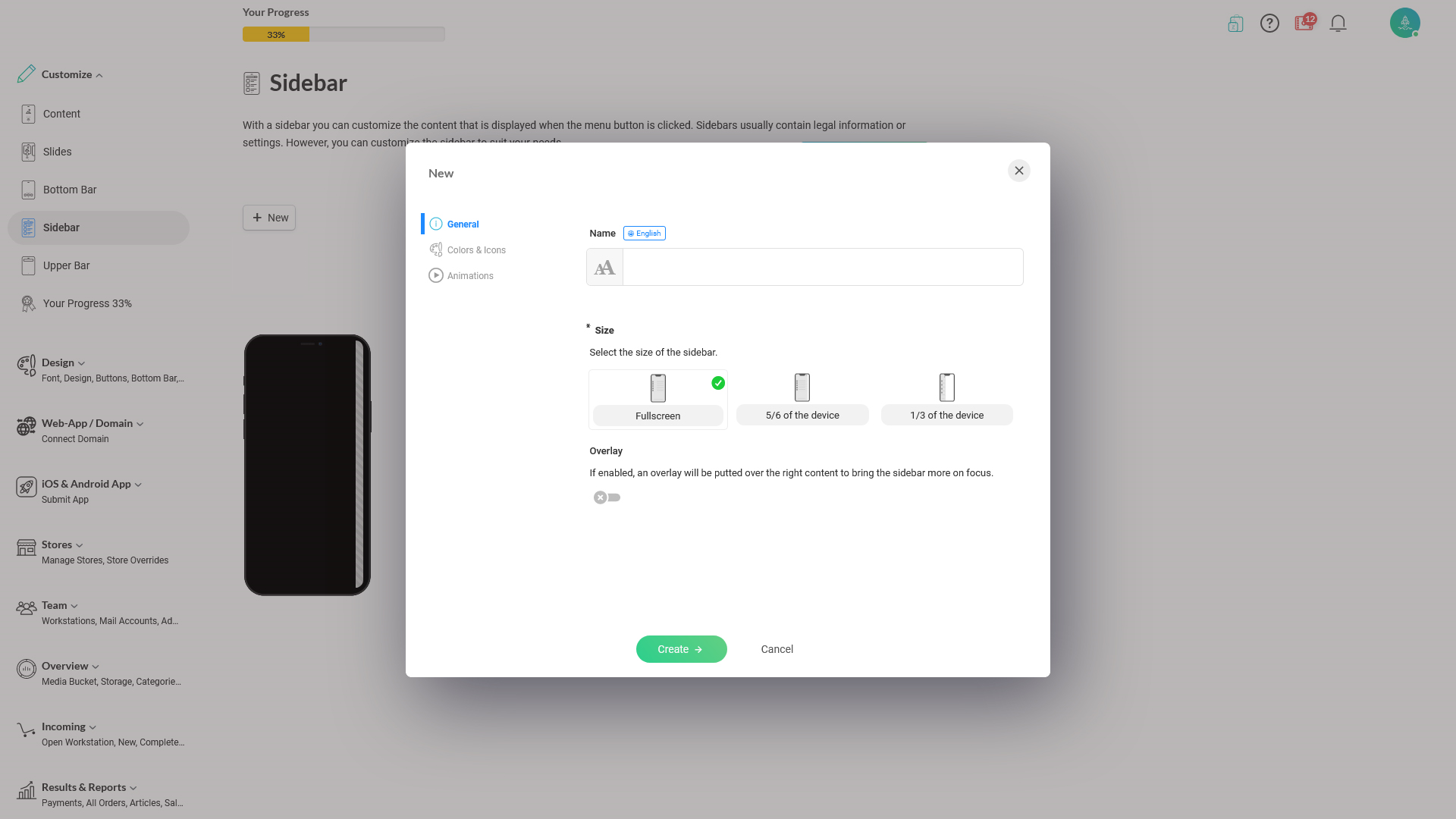 Size: Choose the preferred size of the sidebar
Overlay: When enabled, you can select a color, and whenever a user opens the sidebar, it has a background color. Usually, you add a gradient to the color so that your user's current content is faded behind and dully visible while the focus is on the sidebar, which makes your sidebar content more visible
4. Set Colors & Icons. These are the color settings of the sidebar's background, close icon, and selection of an icon for the close.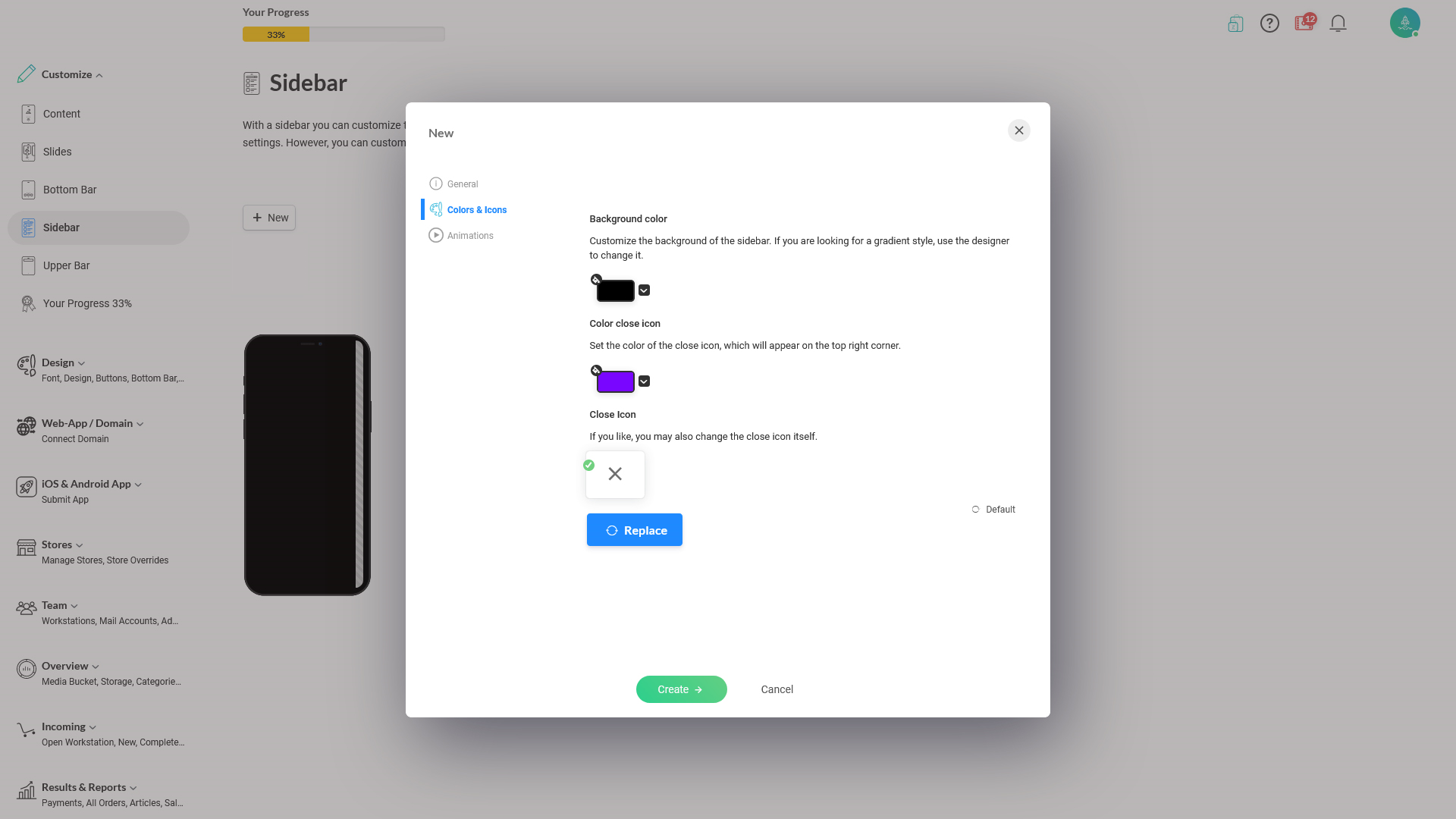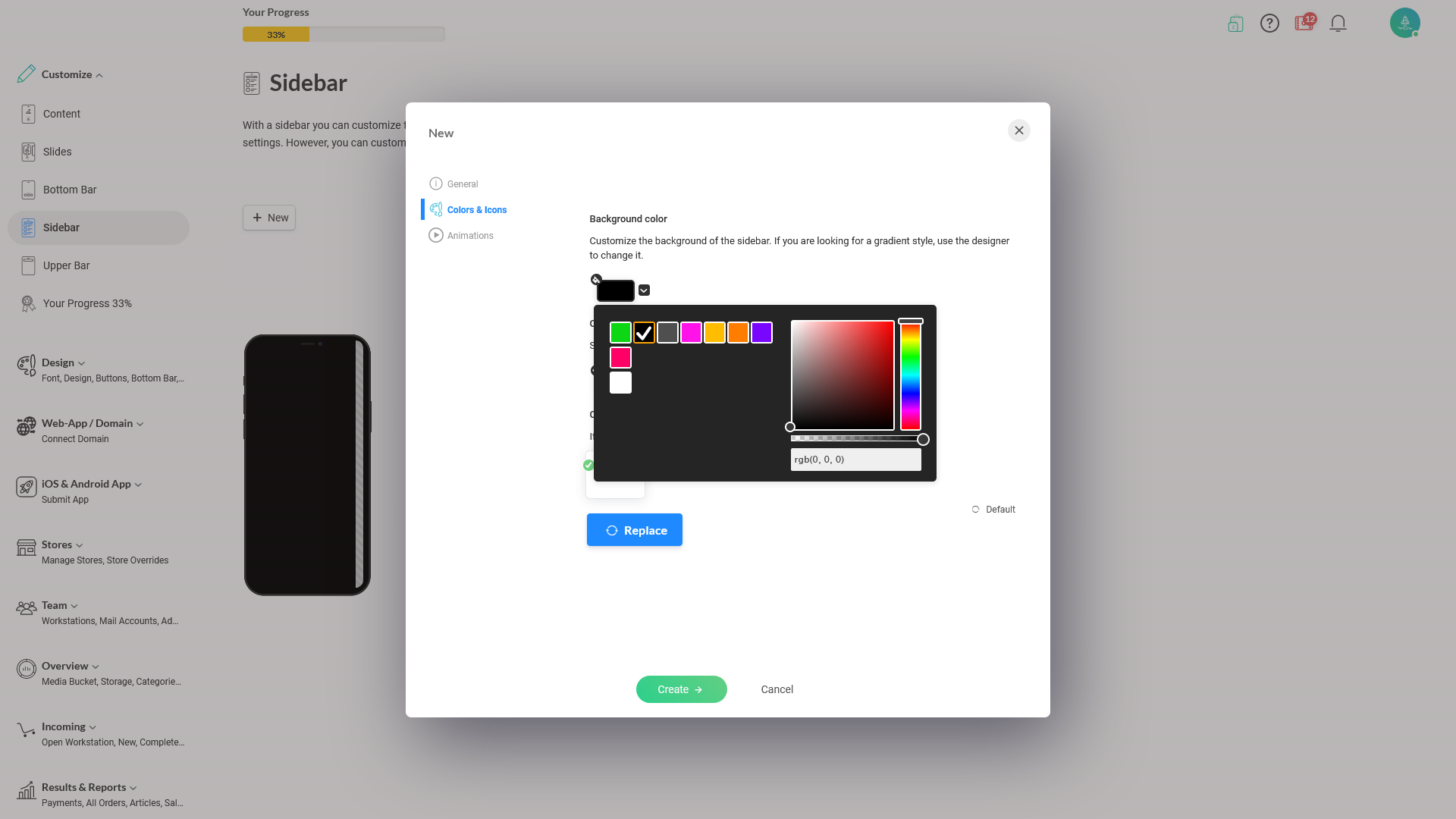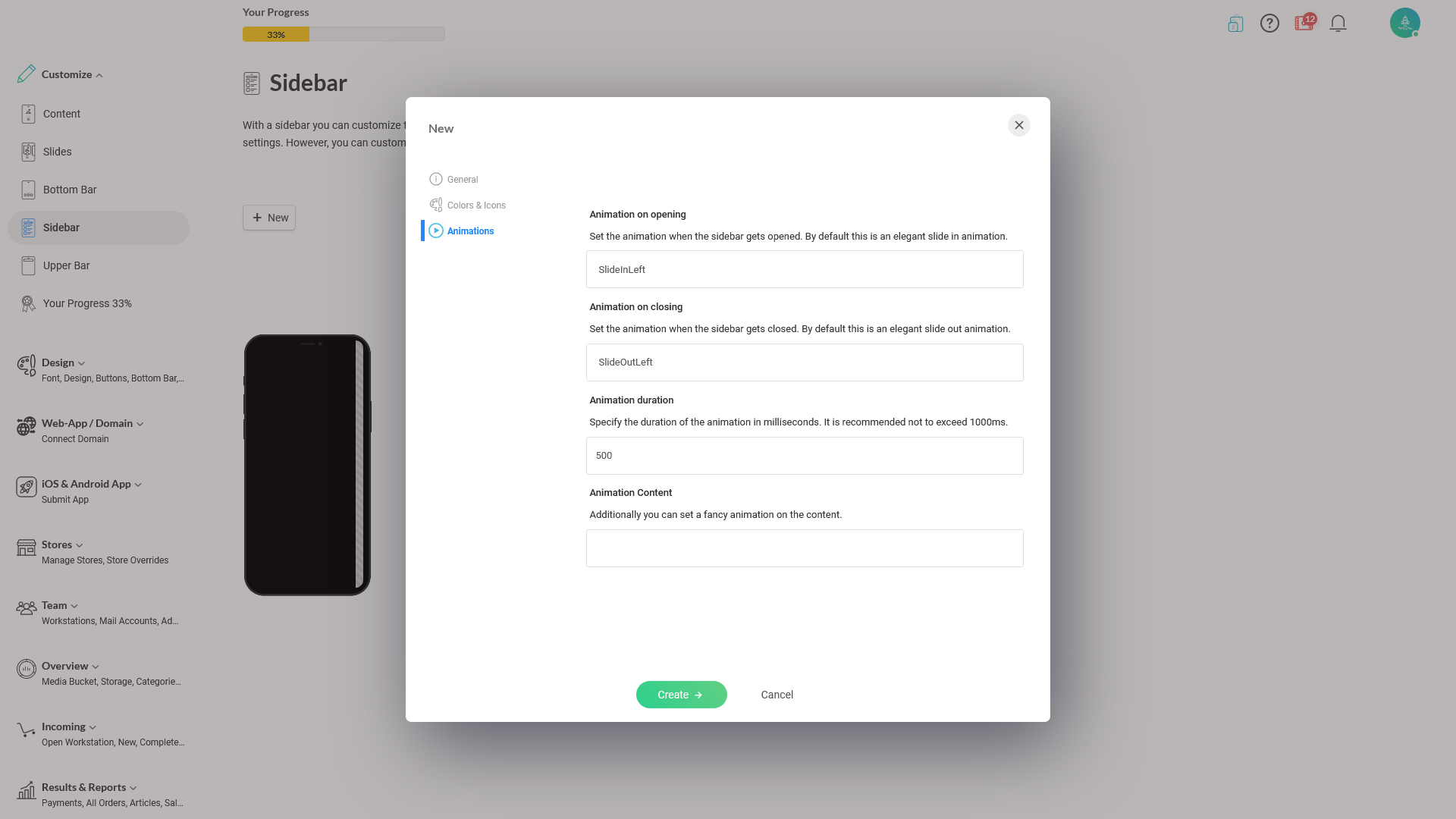 6. Create your new sidebar. 
Last updated at 06.07.2022 22:40