Let's continue and create a gallery element.
1. Open the content manager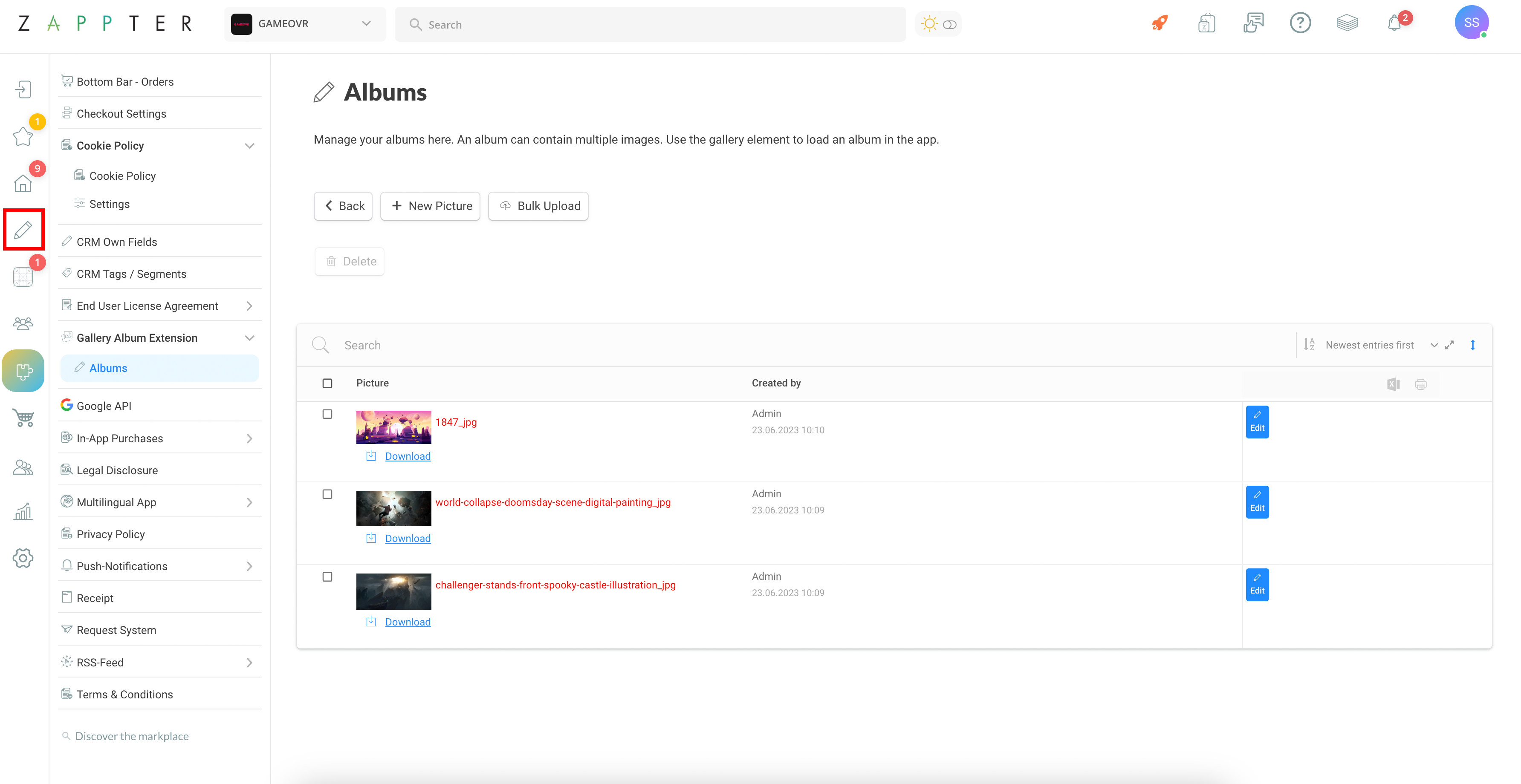 2. Open the group "Media" and click on "Gallery". On top select gallery type "Gallery Album Extension", then enter the name of the new created album and click on "Select".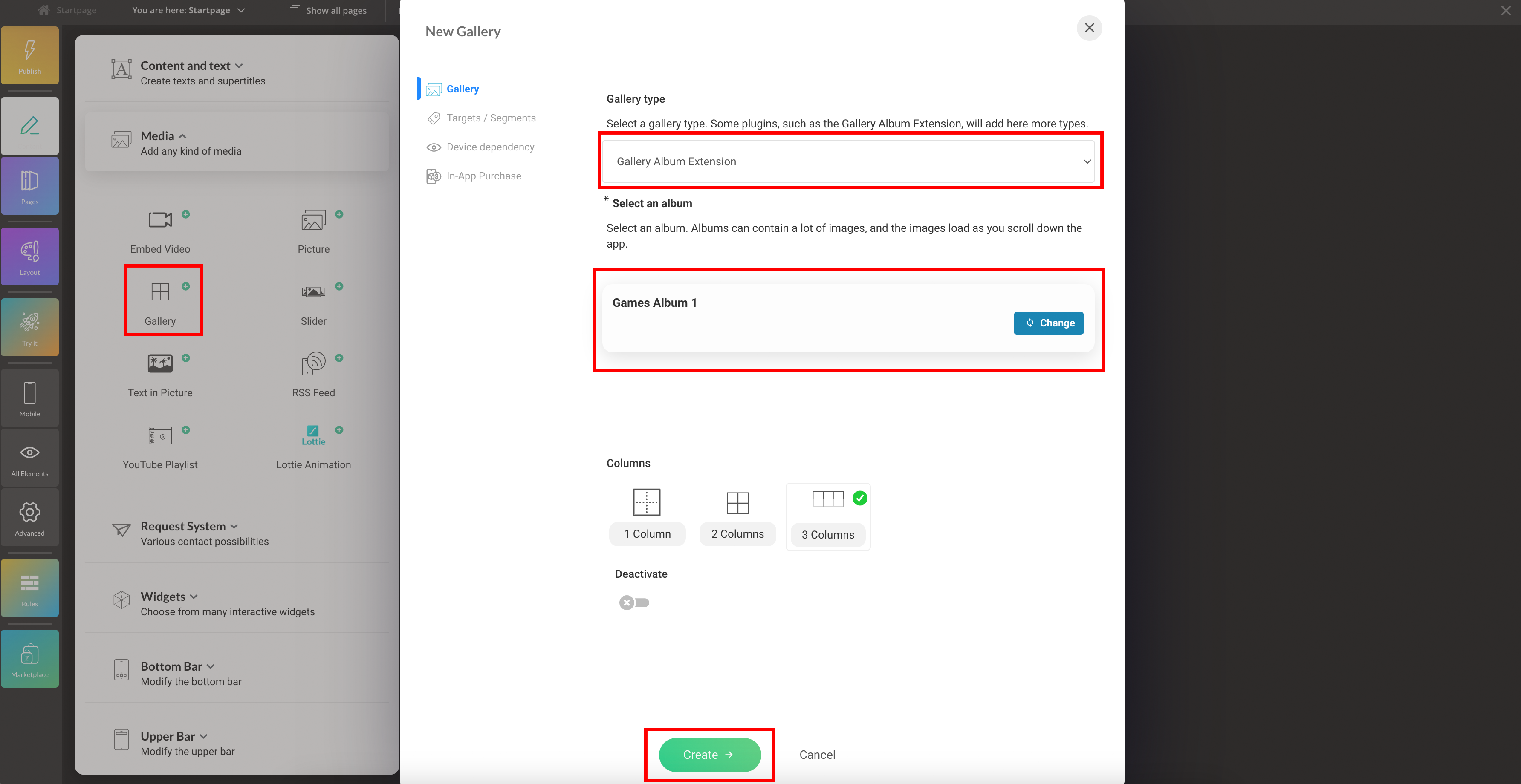 3. That's it, you have successfully added a gallery element that shows photos from an album.