When you want to attach costs to a certain order type, install the plugin "Shipment costs" first.
1. Follow the shipment costs tutorial to setup your selectable shipment costs.
For example; You have two order types "Pick-up" (free) and "Delivery" (chargeable). Create two selectable shipment costs under "Settings > Shipment Costs":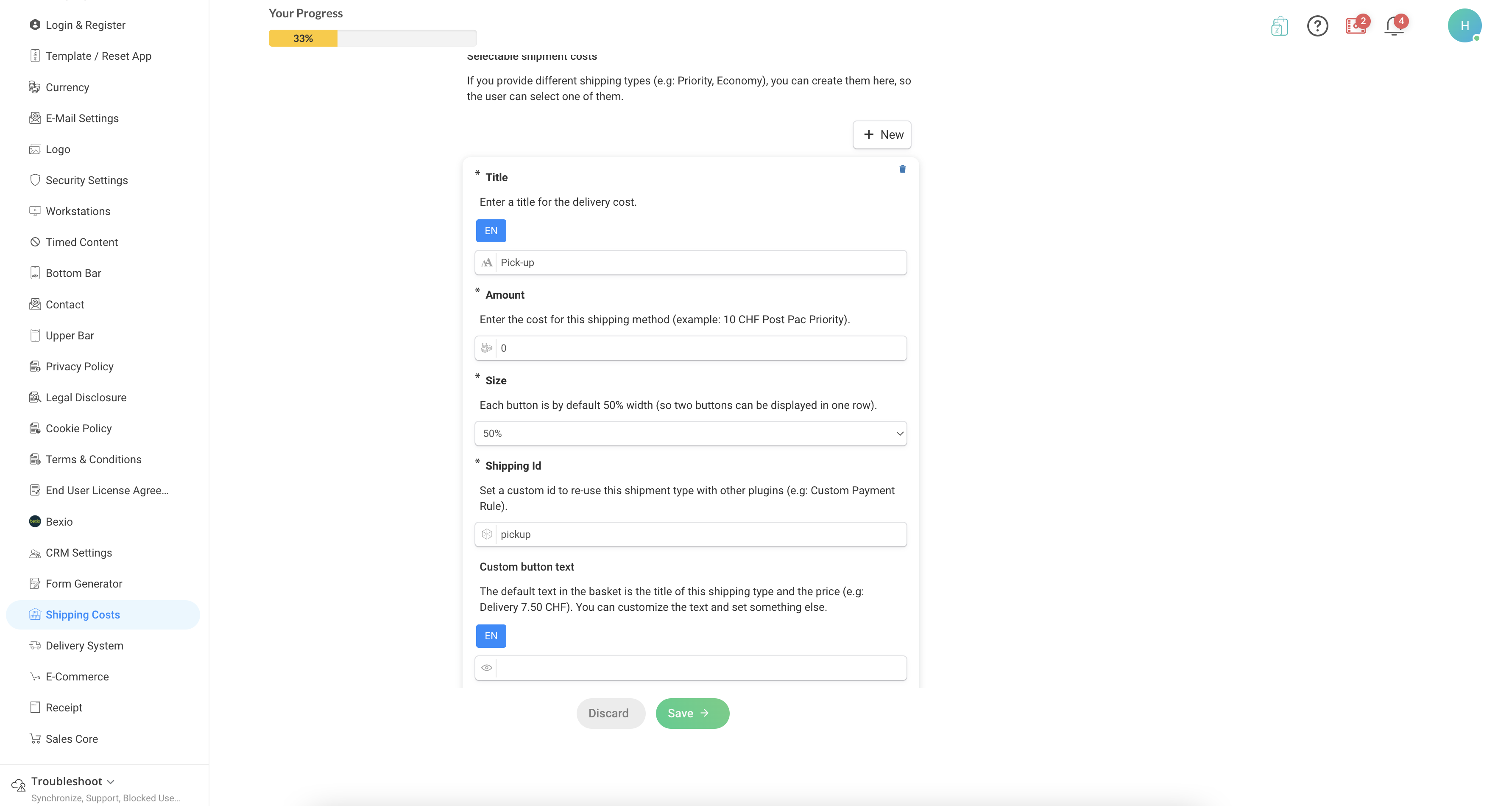 2. Open "Settings > Delivery System > Order types" and scroll down to the order types.
On each order type click on "Advanced" and select the shipment costs that you have previously created: