Creating a subscription in the App Store Connect is an easy process. By following these simple steps, you can create a subscription for your app:


2. Click on "My Apps" and choose the app for which you want to create a subscription
3. Go to the "Features" section on the left side of the menu and select "Subscriptions". Click on "Create" in the section "Subscription Groups".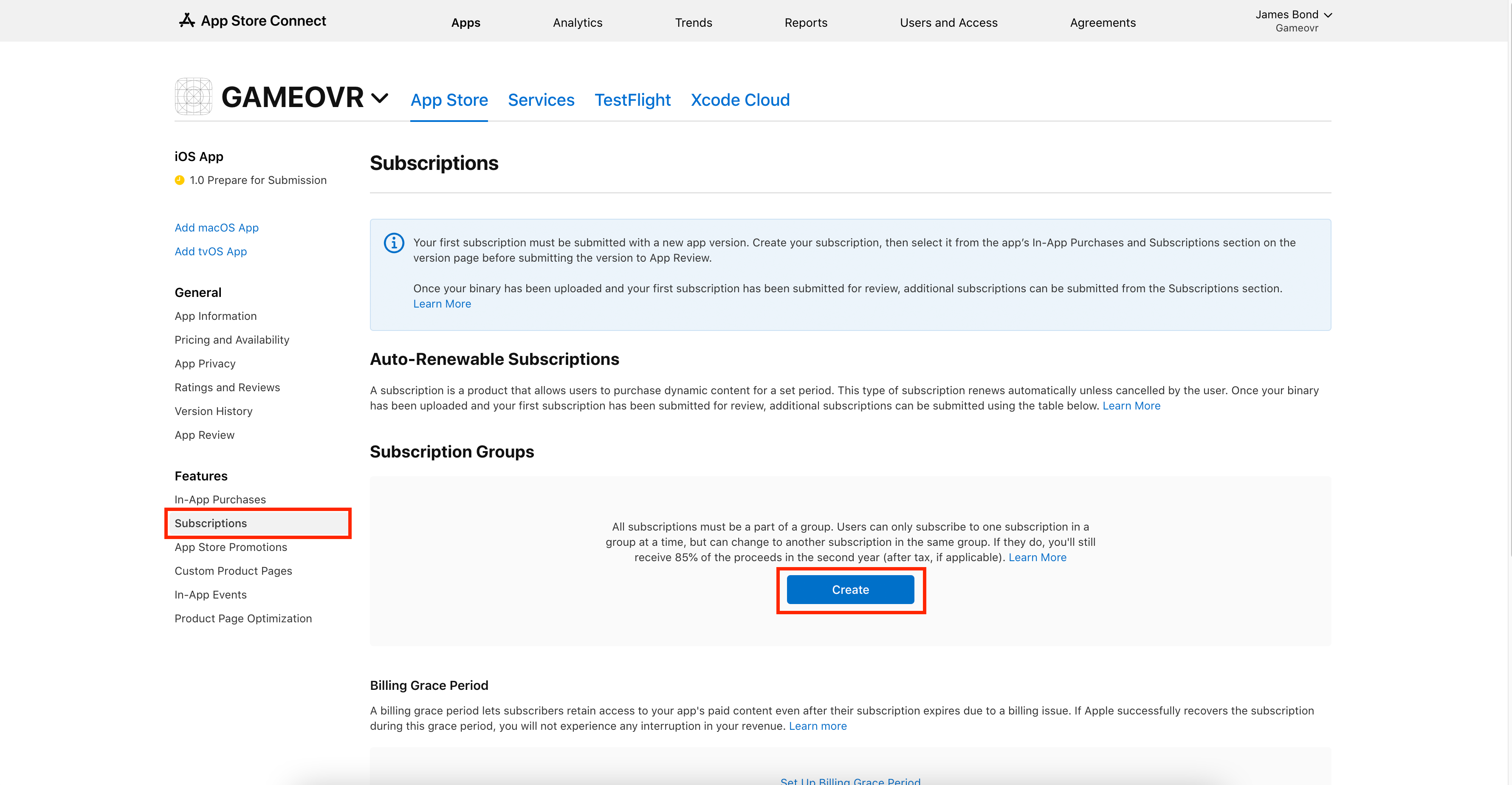 4. Enter a "Reference Name" for your subscription group (e.g: my subscription or your app name)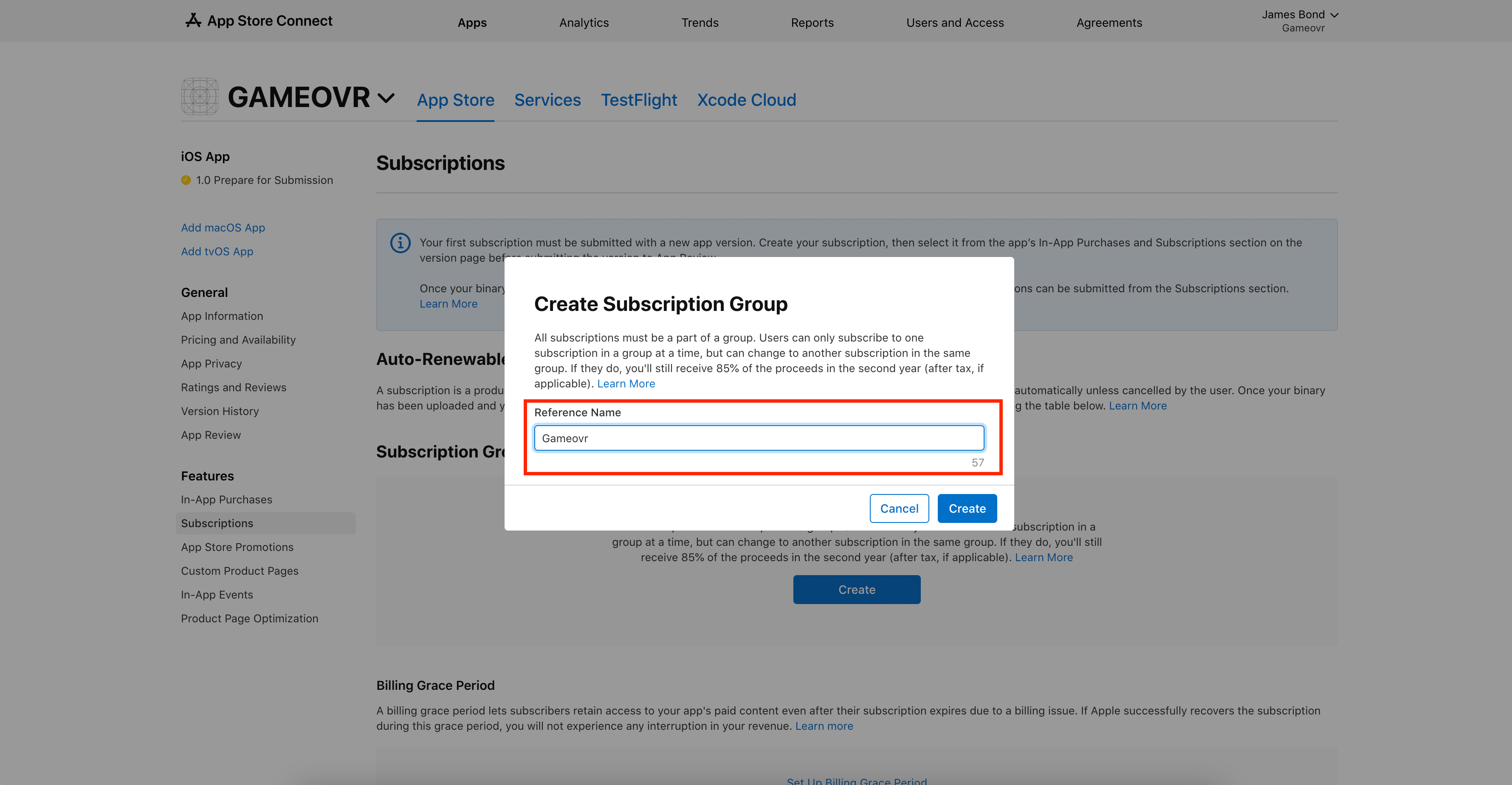 5. Once created, click on "Create" under "Subscriptions"

6. Set the "Reference Name" and "Product ID" for your subscription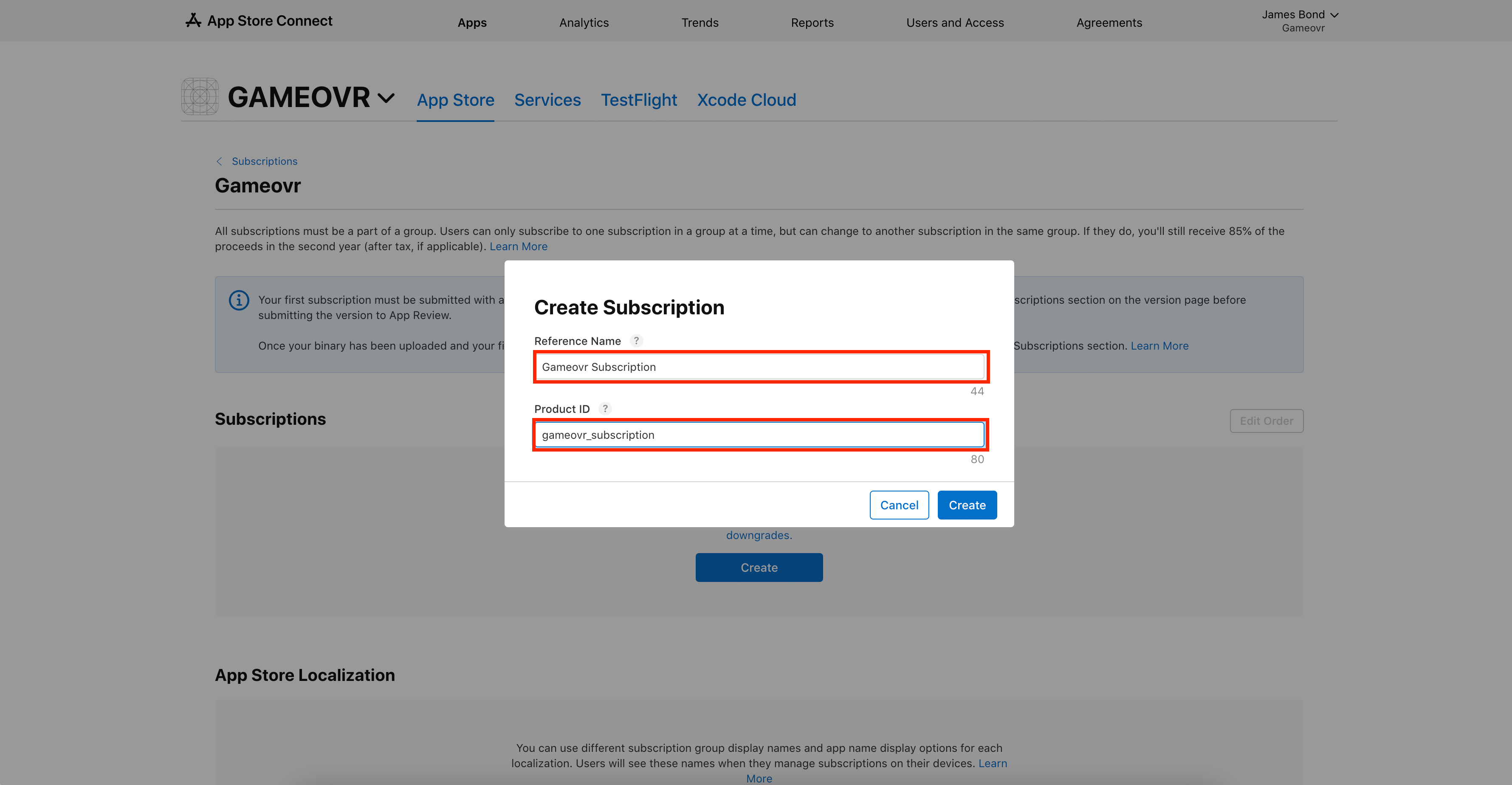 7. Click on "Add Subscription Price" to set a price

8. Select the country where you want to set the default price, and Apple will automatically calculate the price for all other currencies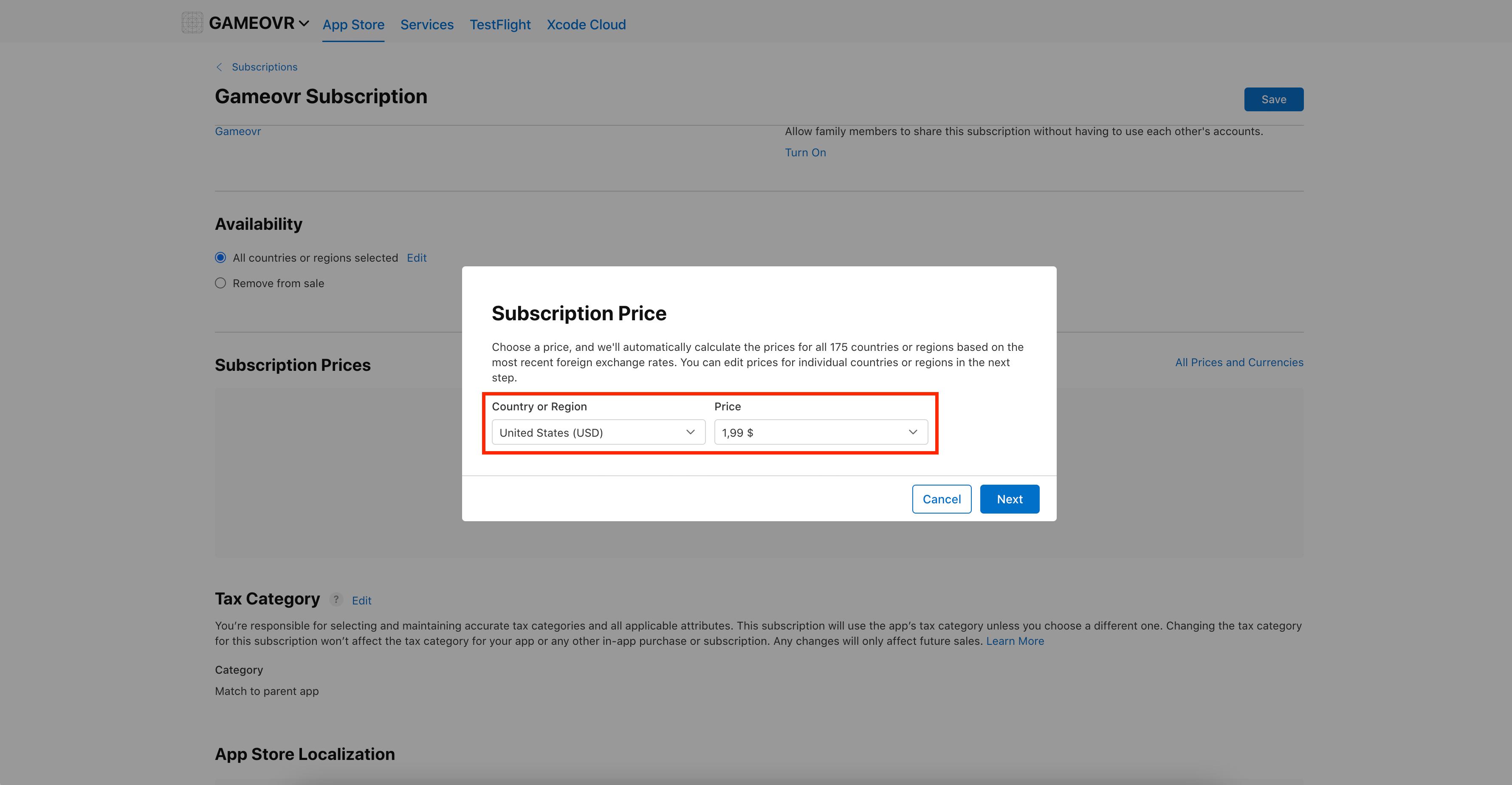 9. Optionally you can set different prices for each country in the next page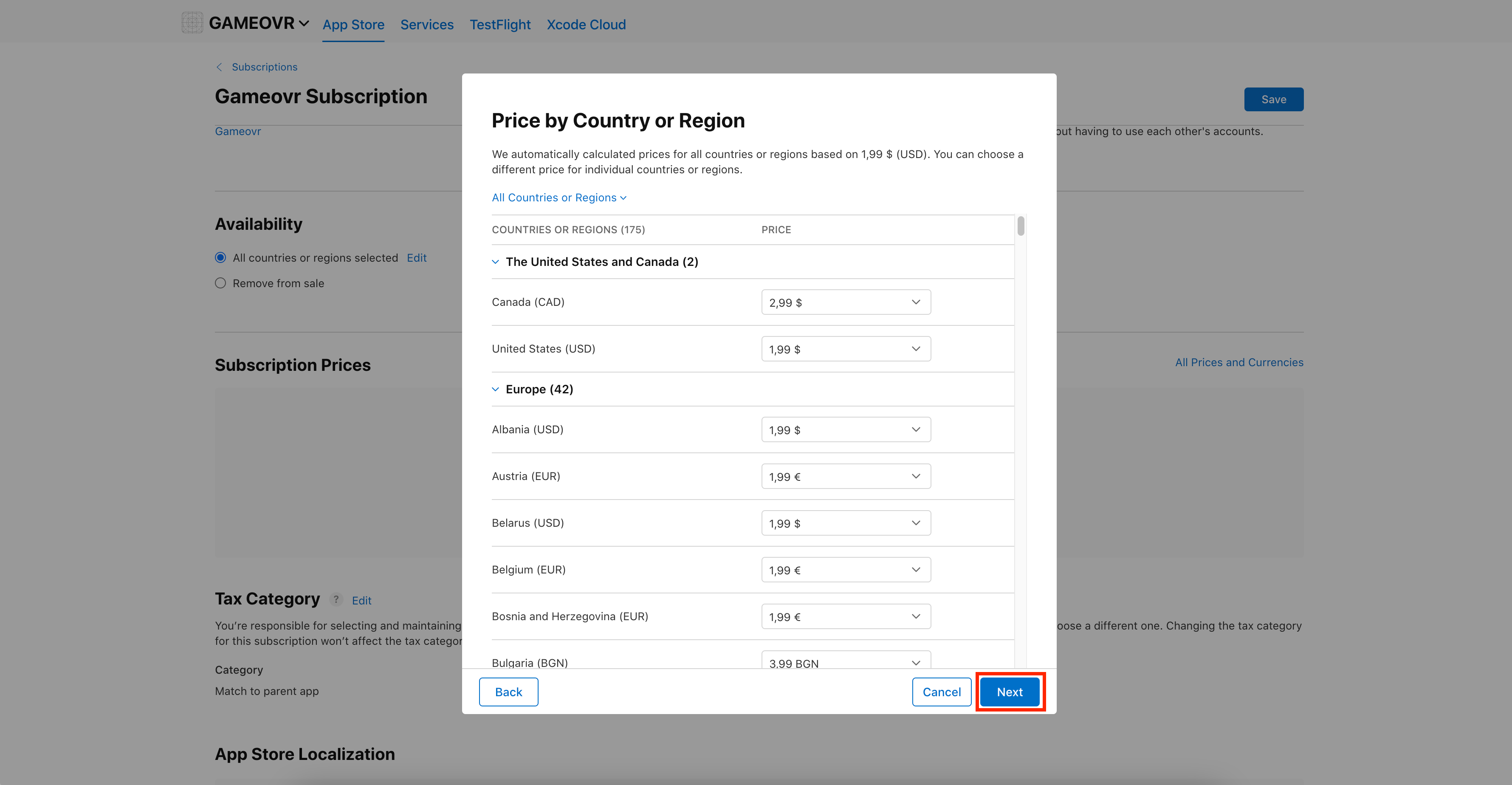 10. Click on "Add Localization" under "App Store Localization"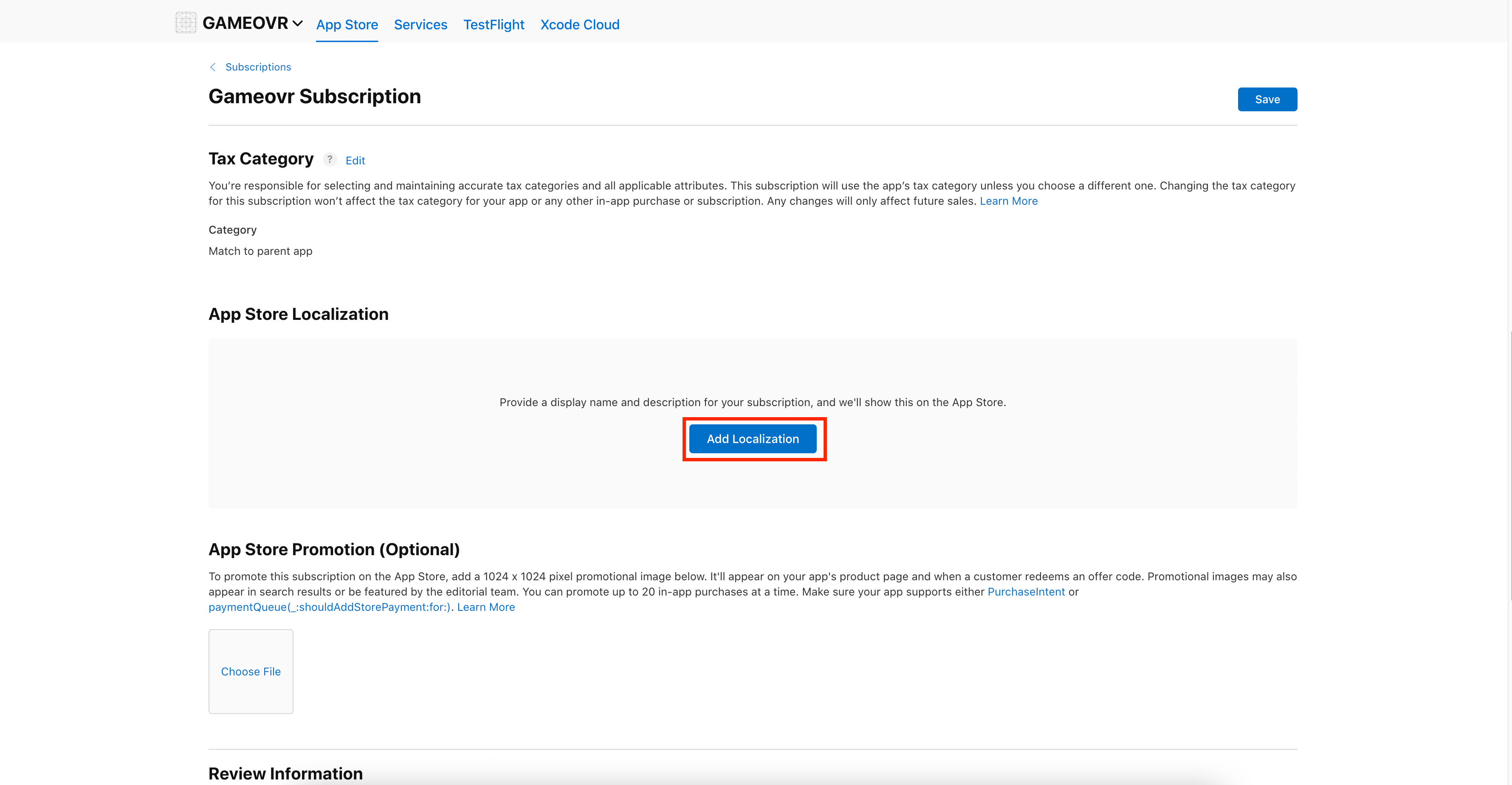 11. Provide the texts for the default language of your app. Click on "Add" when you are finished.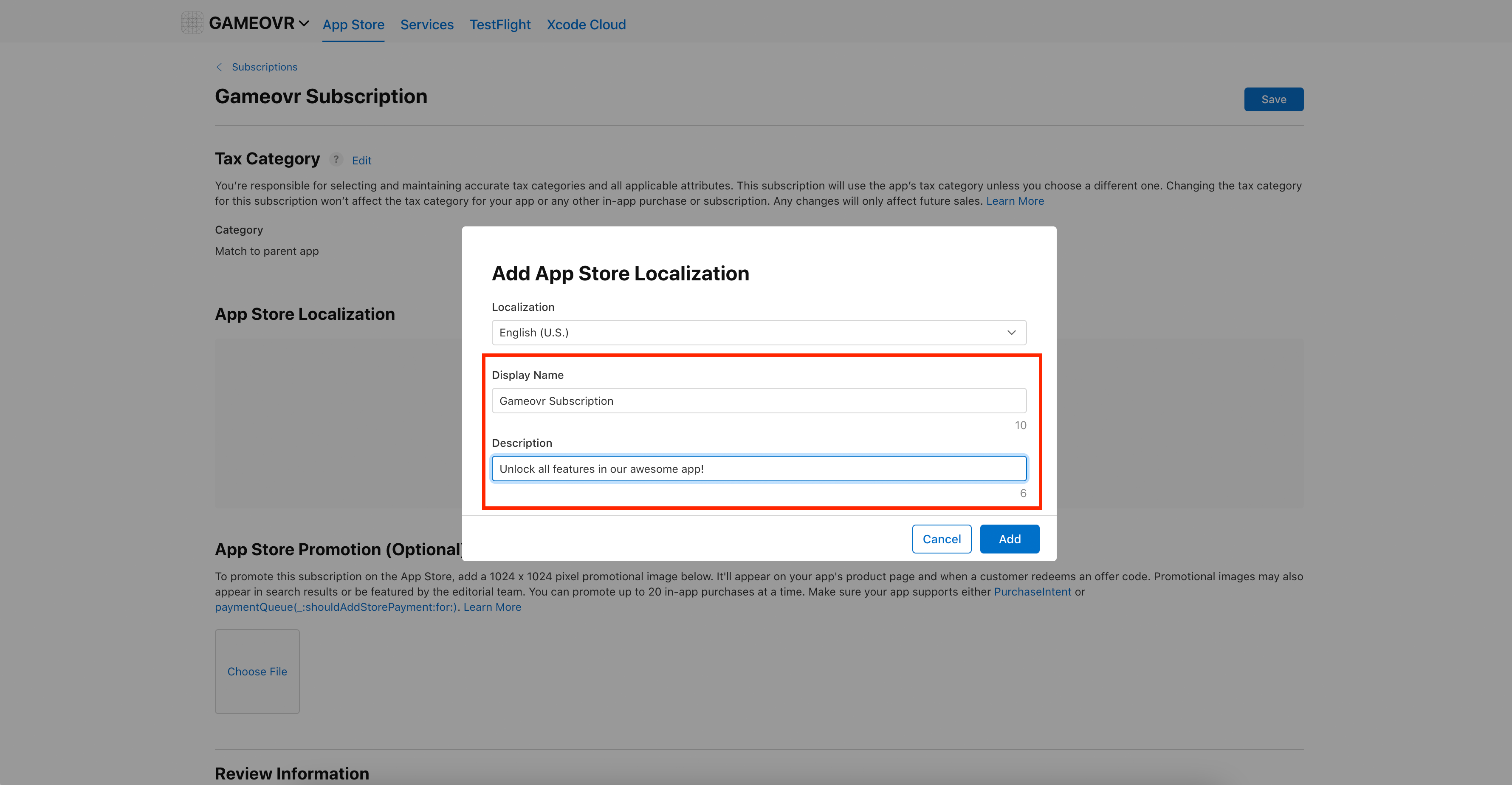 12. Take a screenshot of the unlockable content from your app and upload it under "Review Information > Screenshot". You can take a screenshot using the "App Photo Generator" under "In-App Purchase > Management > Tools":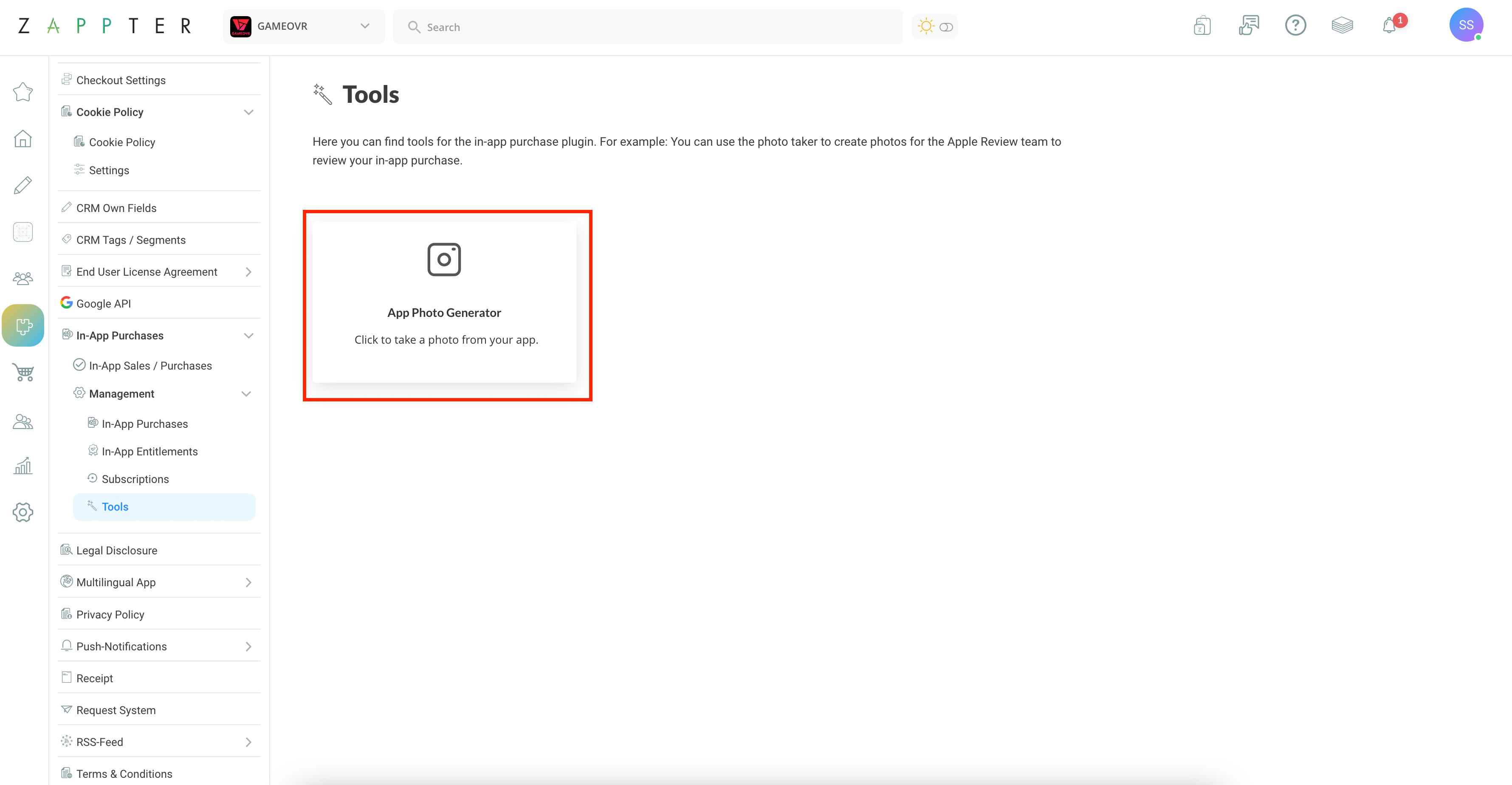 13. Write a review note for the review team about the subscription, including what content it unlocks, why it's important, and any other relevant information.
14. Click on "Save"