When running the workstation on an Android device, via your Web-App link (e.g. on Chrome) you need to add the printer ip-addresses and mark them as "secure".
1. Open your Chrome Browser on your Android and type in the address bar "chrome://flags"
2. Search in the search bar for "insecure". Enable the two settings:
- Insecure origins treated as secure
- Allow invalid certificates for resources loaded from localhost
Afterwards, in the setting "Insecure origins treated as secure" enter your printer ip-address with "https://" in front. Example: https://192.168.100.82.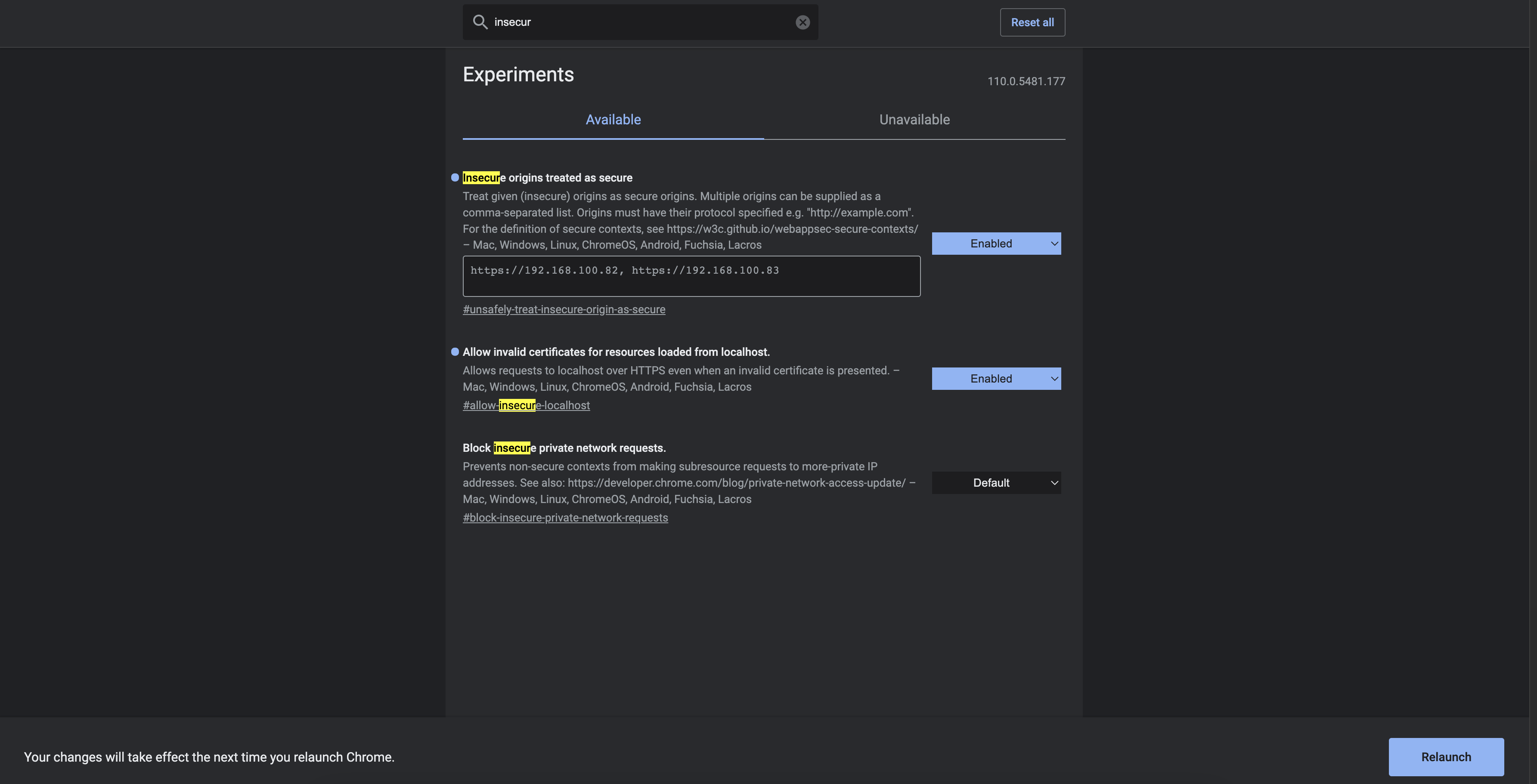 3. To finalize, click on bottom right on "Relaunch". You should now be able to print from your Android Web-App.