Restore standard sidebar
Follow the steps to edit your sidebar and delete to restore the standard sidebar on your app.
When you need to edit your sidebar, follow the below instructions:
1. Admin > Customize > Sidebar. Click on the sidebar.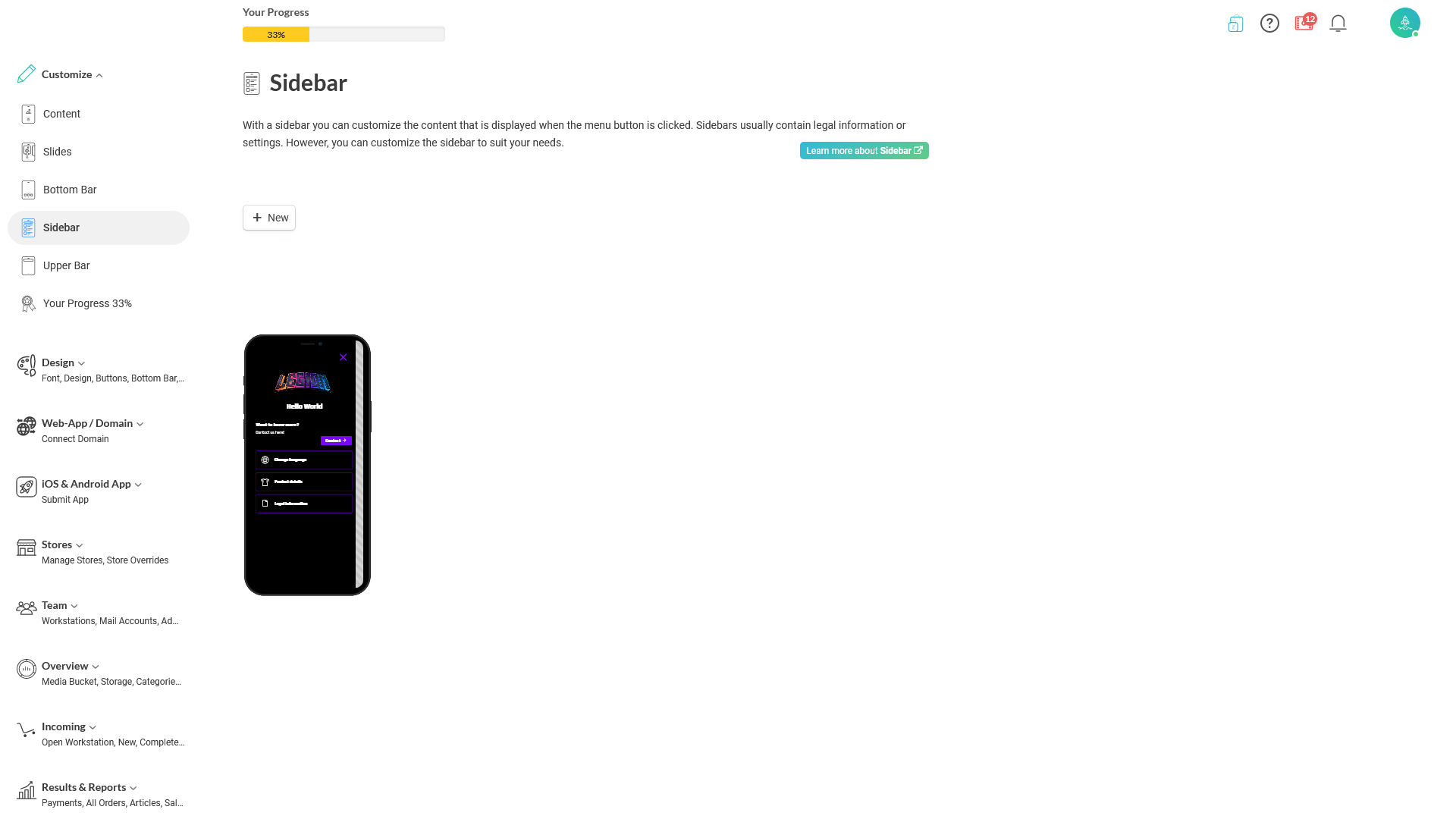 2. In the sidebar content, select Advanced > Sidebar. You can modify your sidebar now.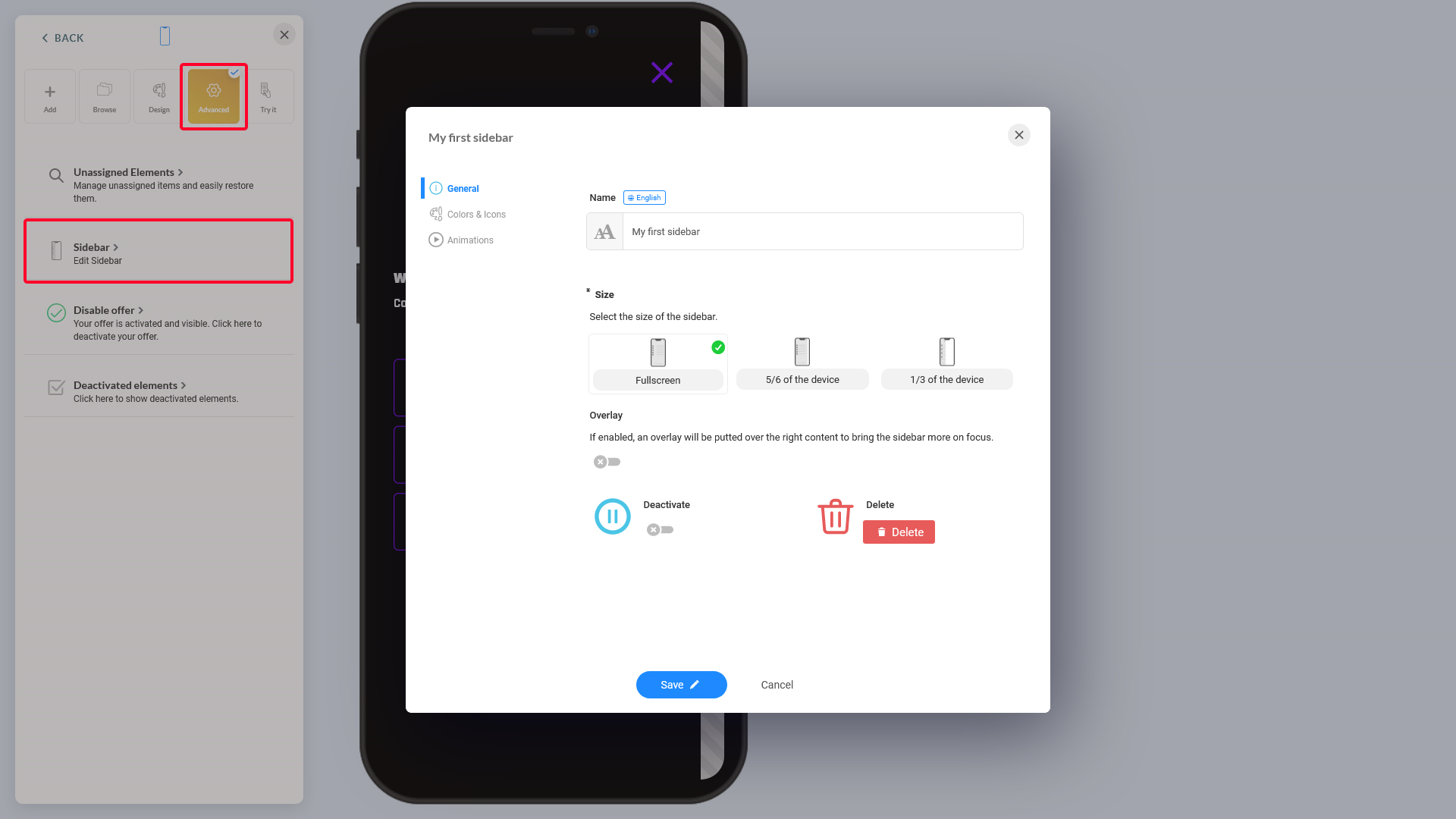 When you need to restore to the default sidebar, follow the below instructions:
1. Admin > Customize > Sidebar.  Clic on the '+ New.'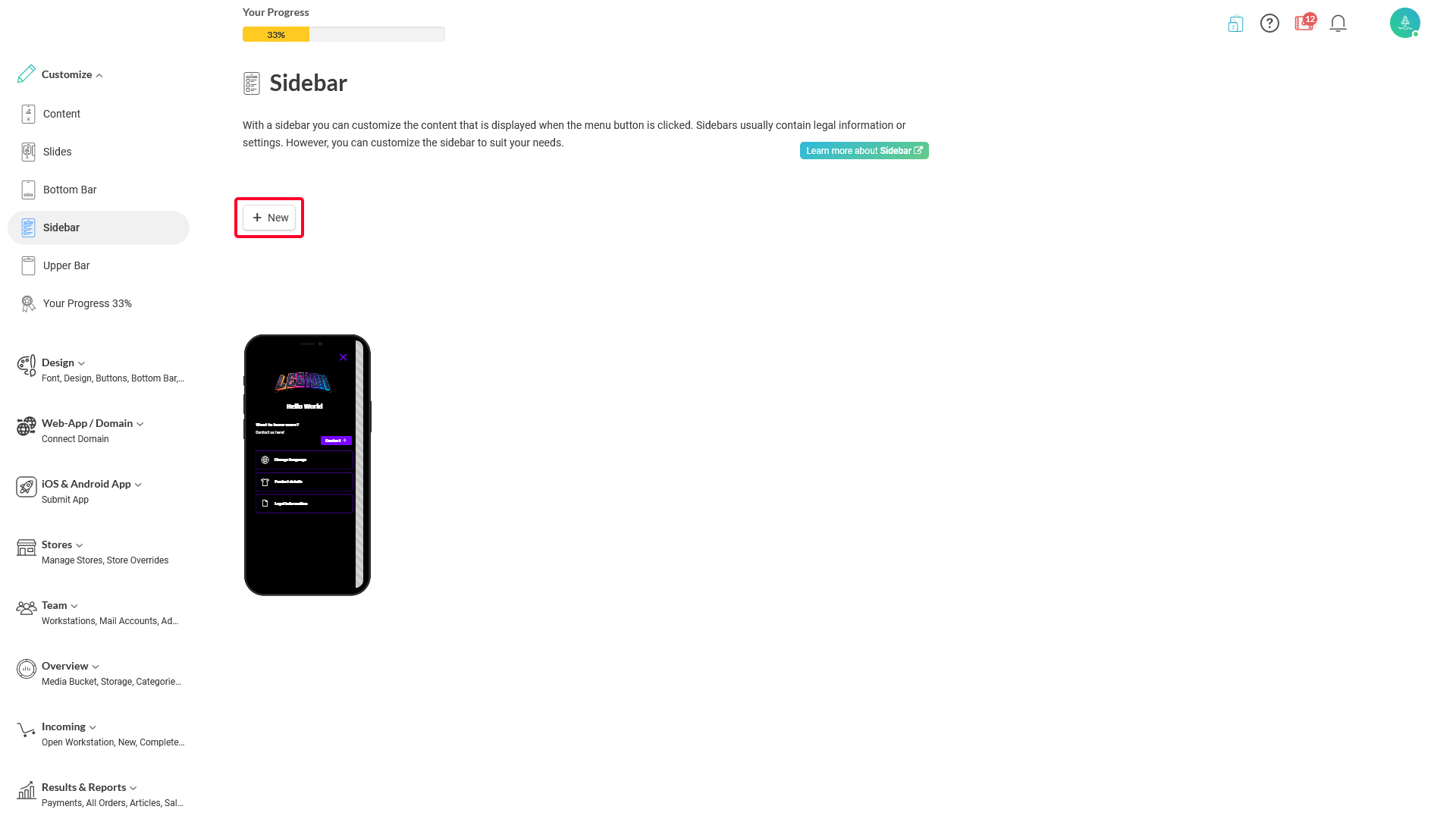 2. Click on 'Select from existing.'
3. Choose 'My first sidebar' and select 'Save.'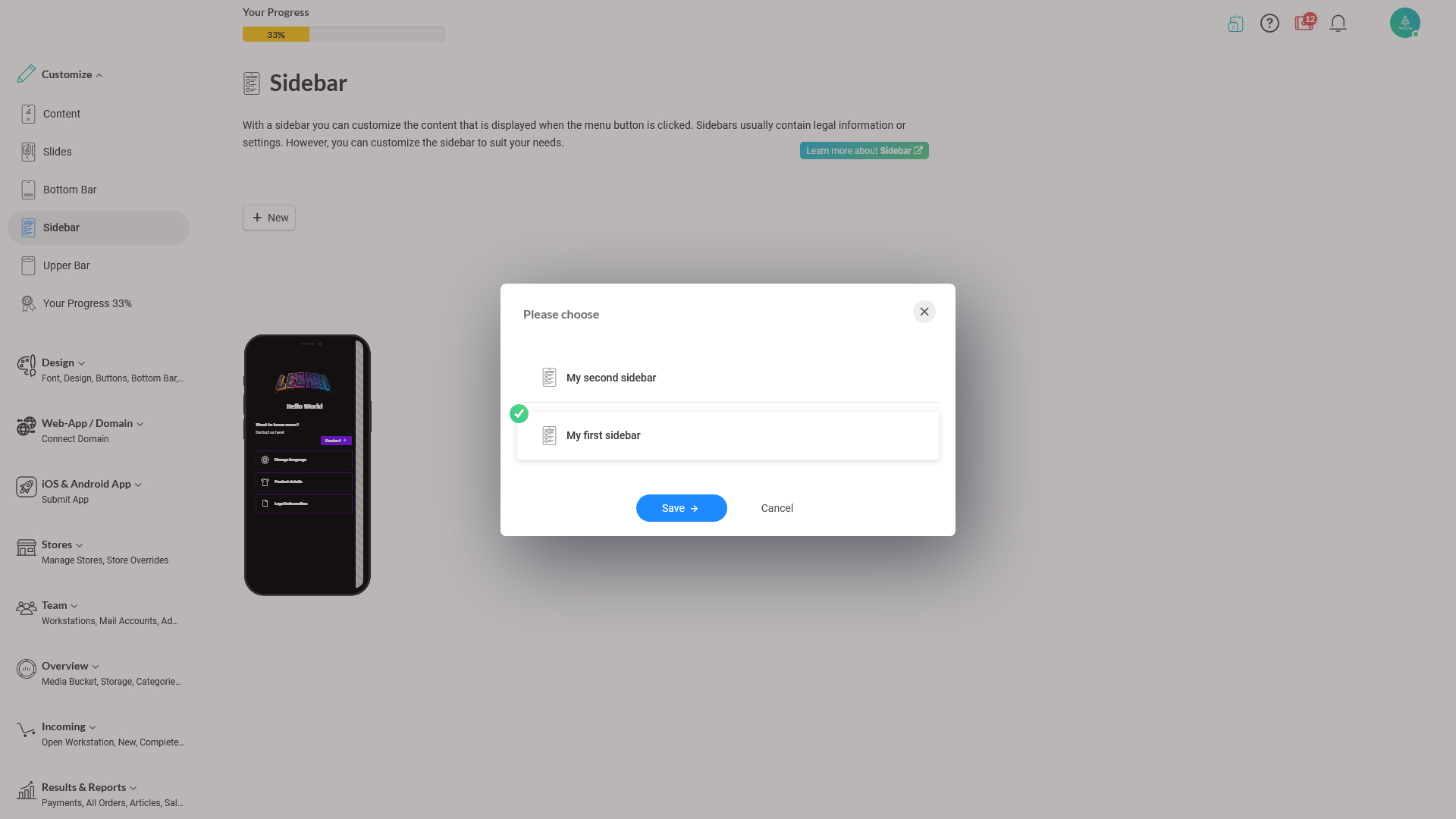 Last updated at 06.07.2022 22:40