1. Open the Apple Developer Portal
https://developer.apple.com/account
and click on "Identifiers". Select your previously created App Identifier.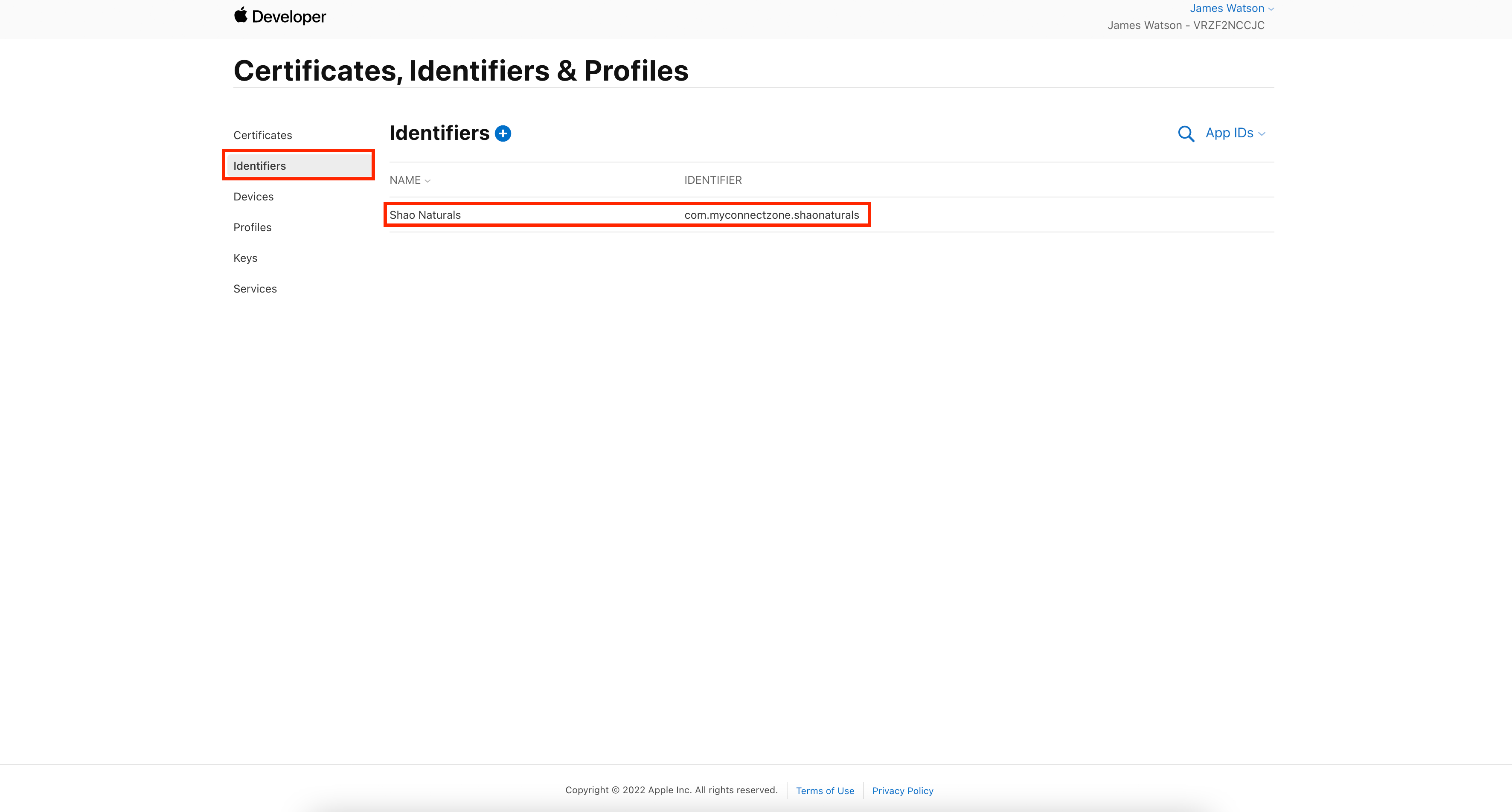 2. Scroll down to "Push Notifications" and click on "Configure"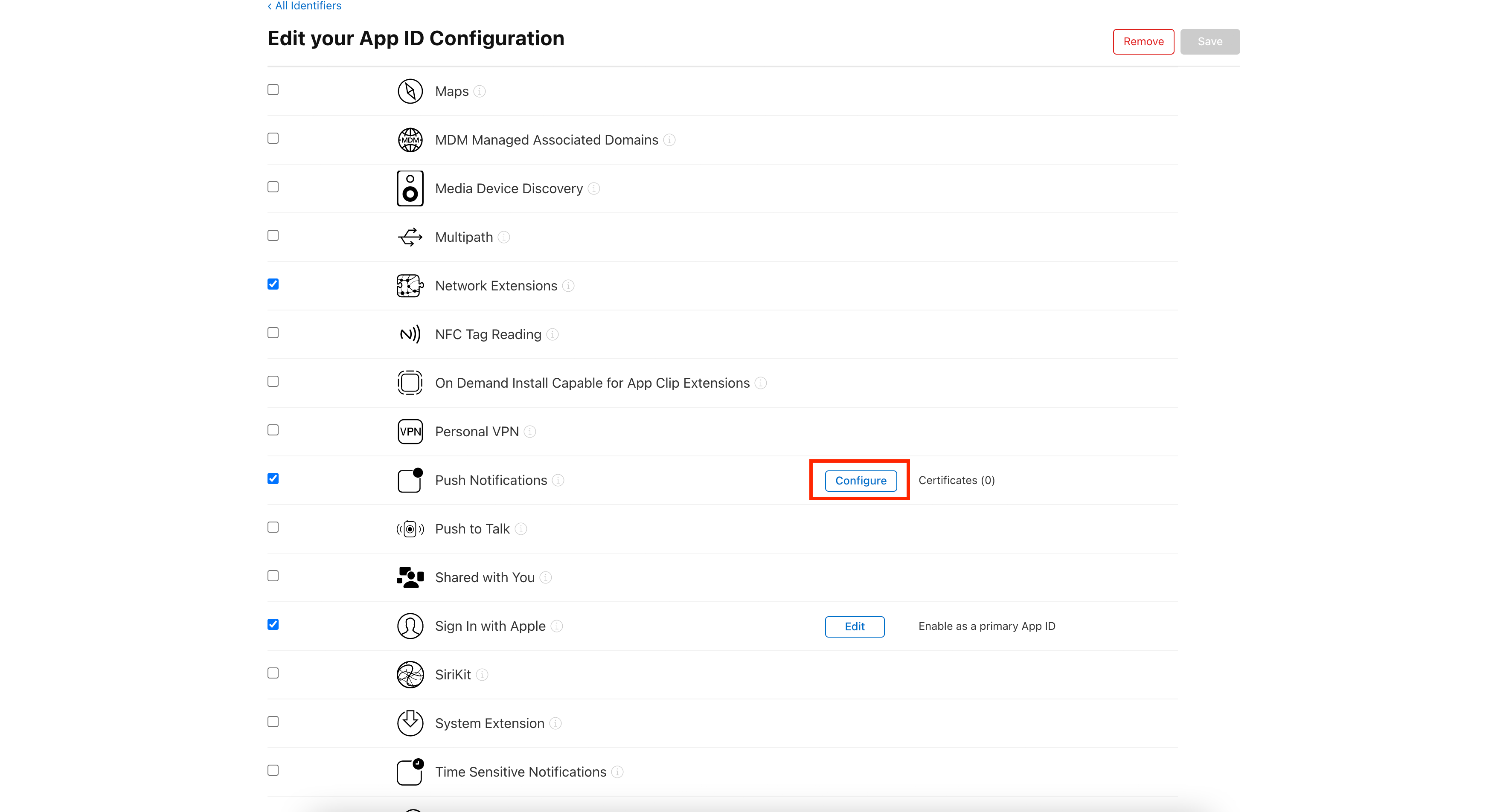 3. Under "Production SSL Certificate" click on "Create Certificate"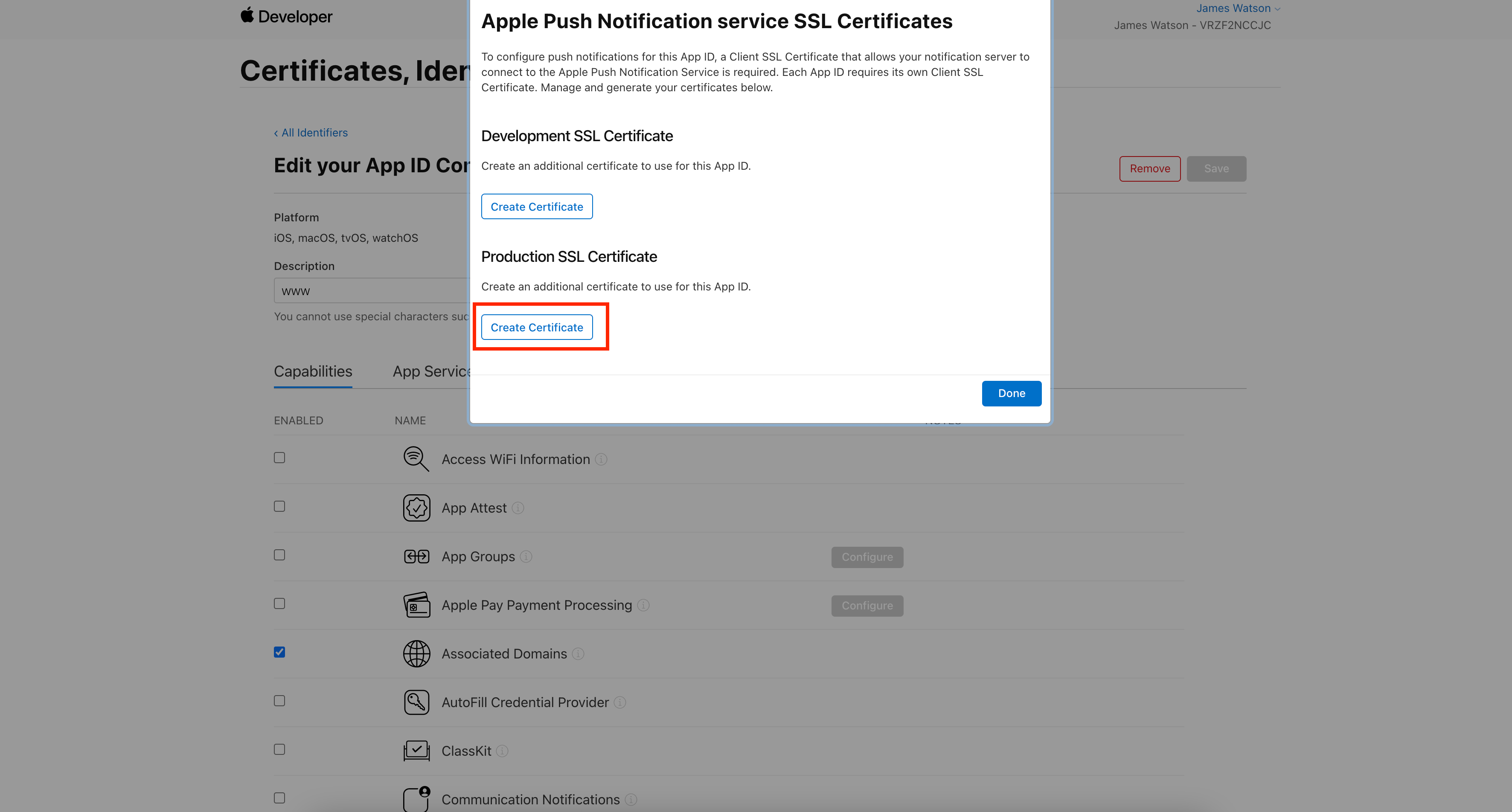 4. Upload your CSR File which you have created in a previous step
Creating an Apple Distribution Certificate
. Then click on "Continue".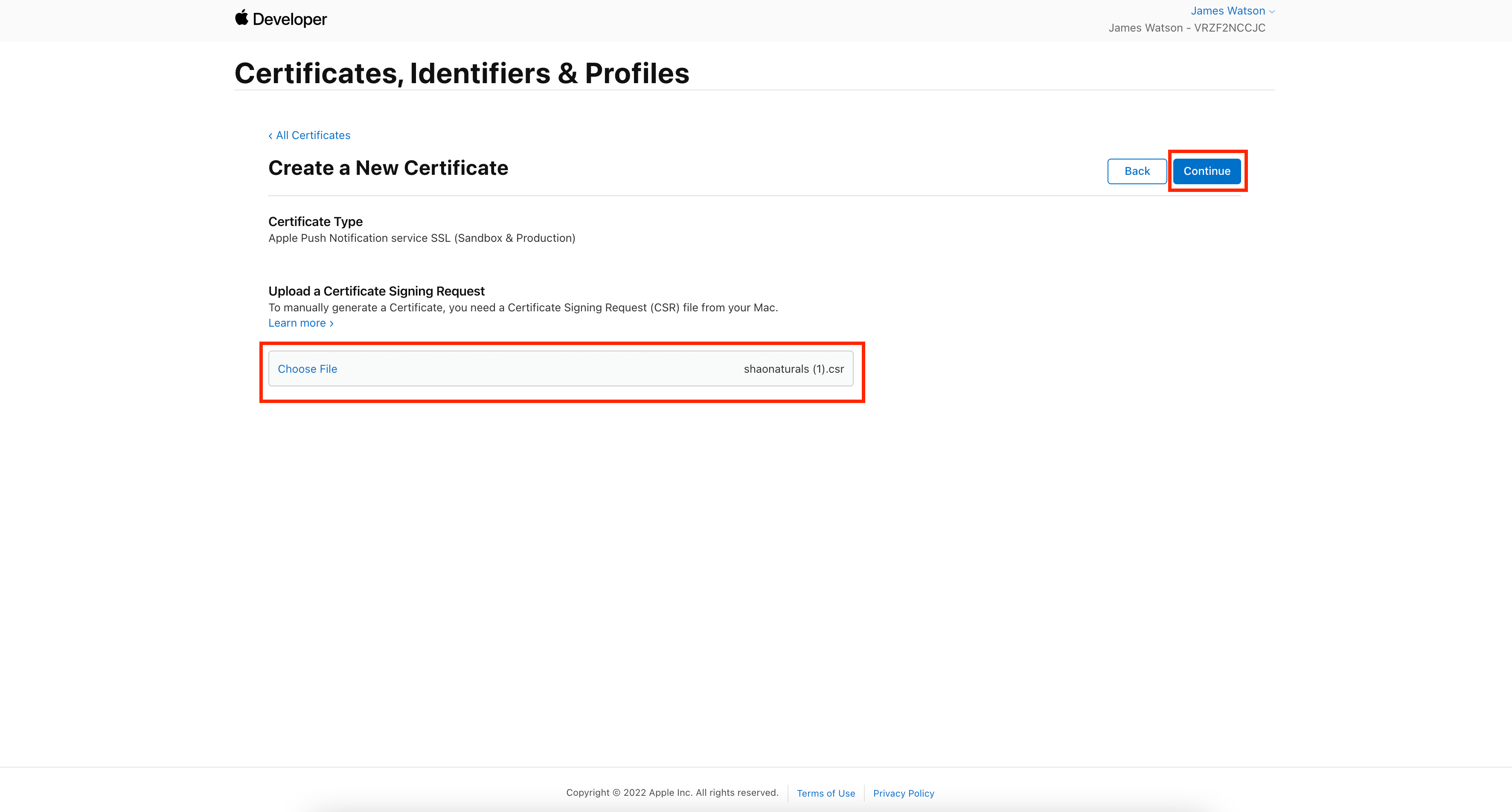 5. Click on "Download" to download your push-certificate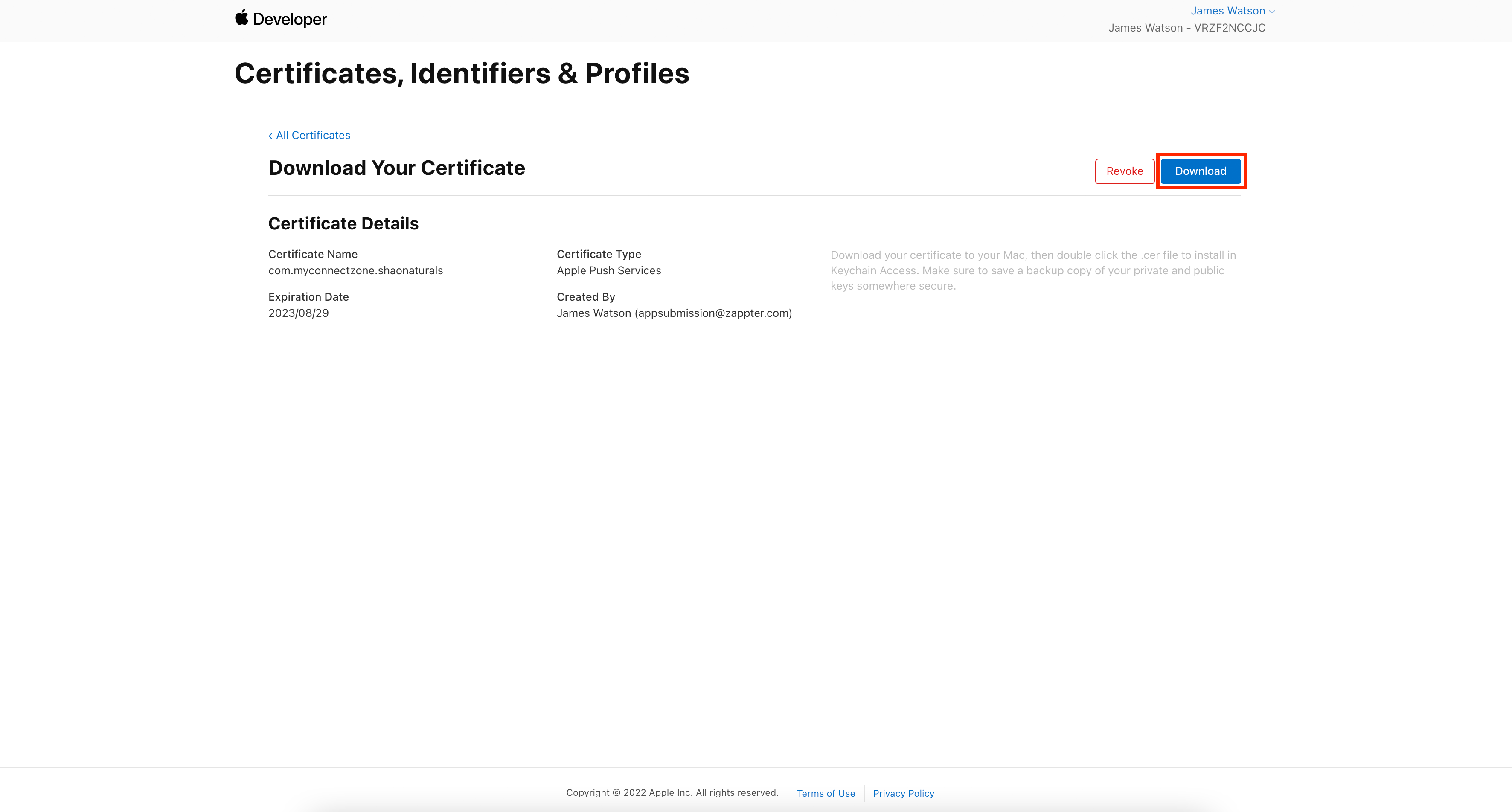 6. On zappter.com open "iOS & Android App > Submit App > Apple Push Certificate". Click on "Edit Apple Push Certificate", then click on "Apple Push Certificate > Upload".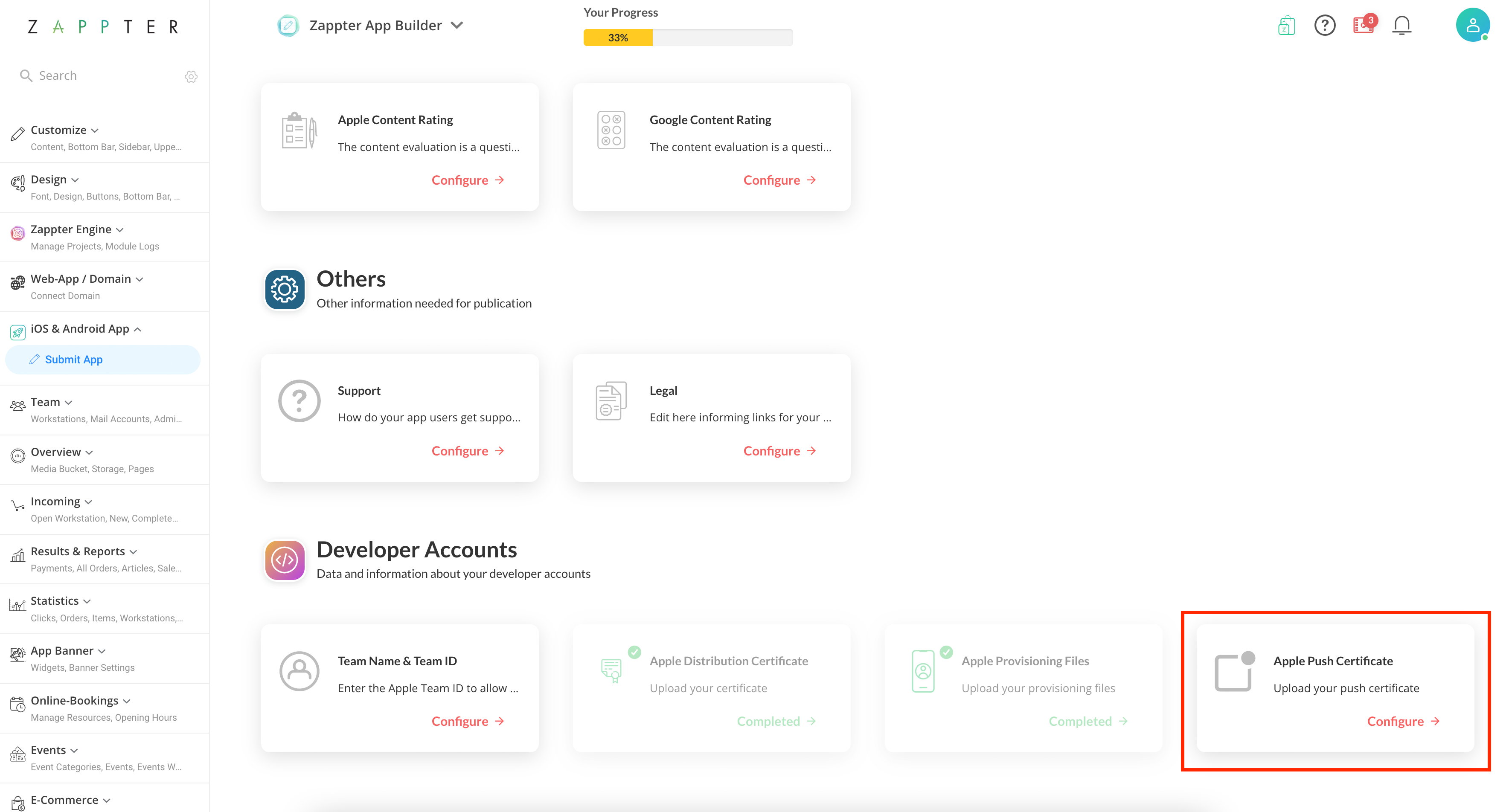 7. Select the push-certificate which you have downloaded from the Apple Developer Portal. Click on "Upload" to finally upload the certificate.