With in-app entitlements you can grant users access to multiple content, pages or elements. An in-app entitlement can be a one-time payment or a subscription.
To create a in-app entitlement follow these steps:
1. Open Admin > In-App Purchases > Management > In-App Entitlements and click on "New In-App Entitlement"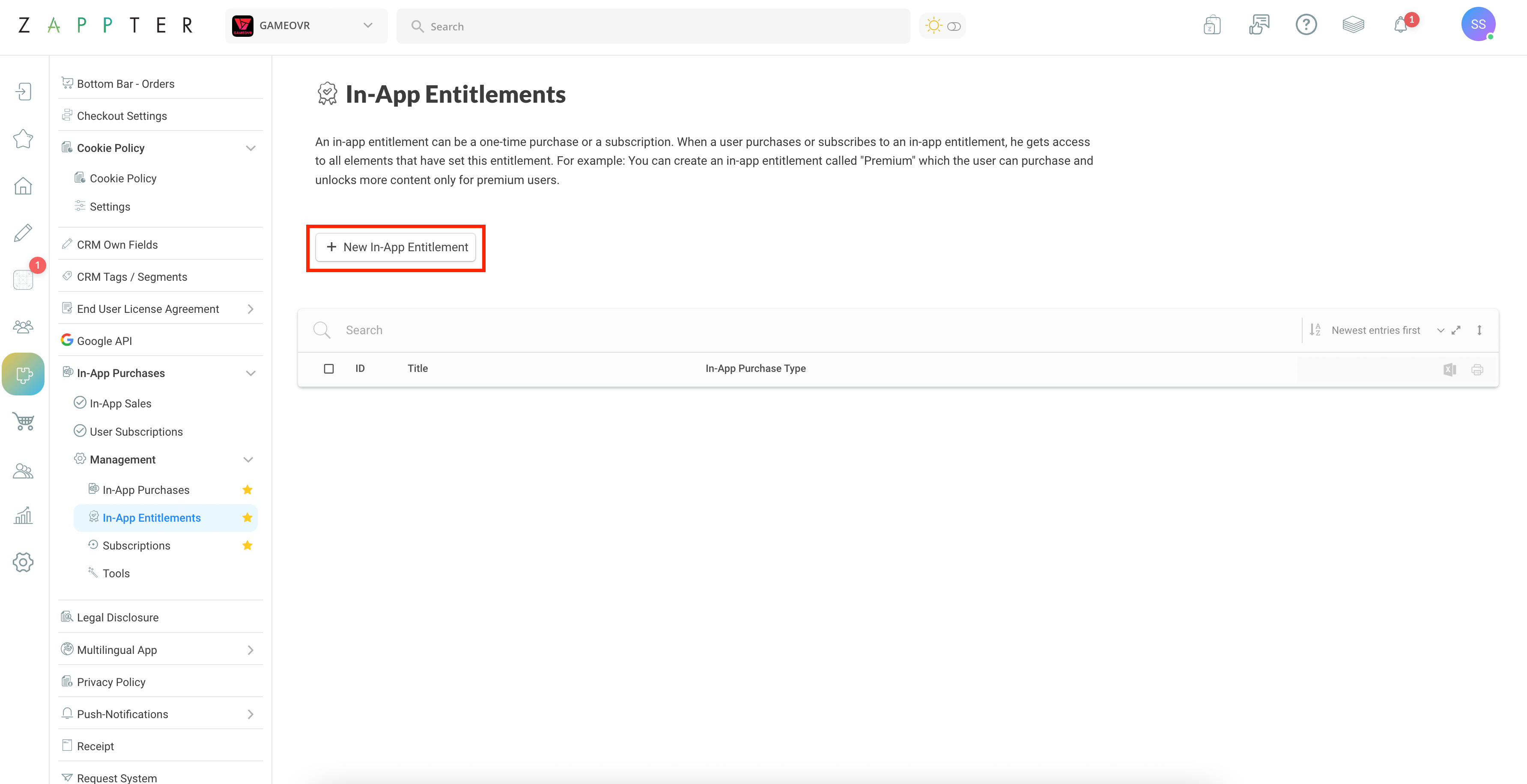 2. Enter a name and select the type of this entitlement (subscription or one-time payment)