Creating a subscription in the Google Play Store is an easy process. By following these simple steps, you can create a subscription for your app:


2. Select your app and go to "Monetize > Subscriptions". Click on "Create subscription".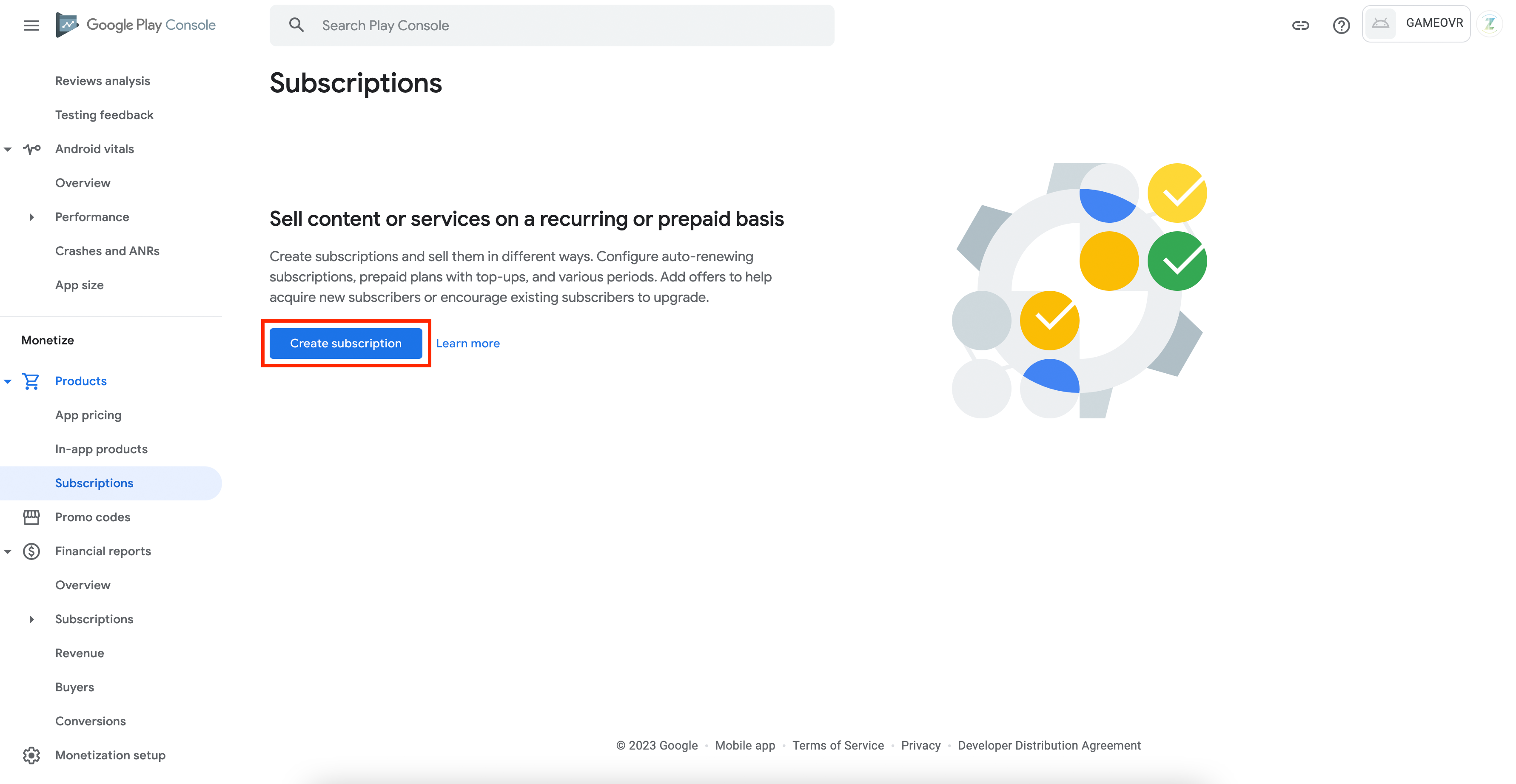 3. Provide the subscription id and name, then click on "Create"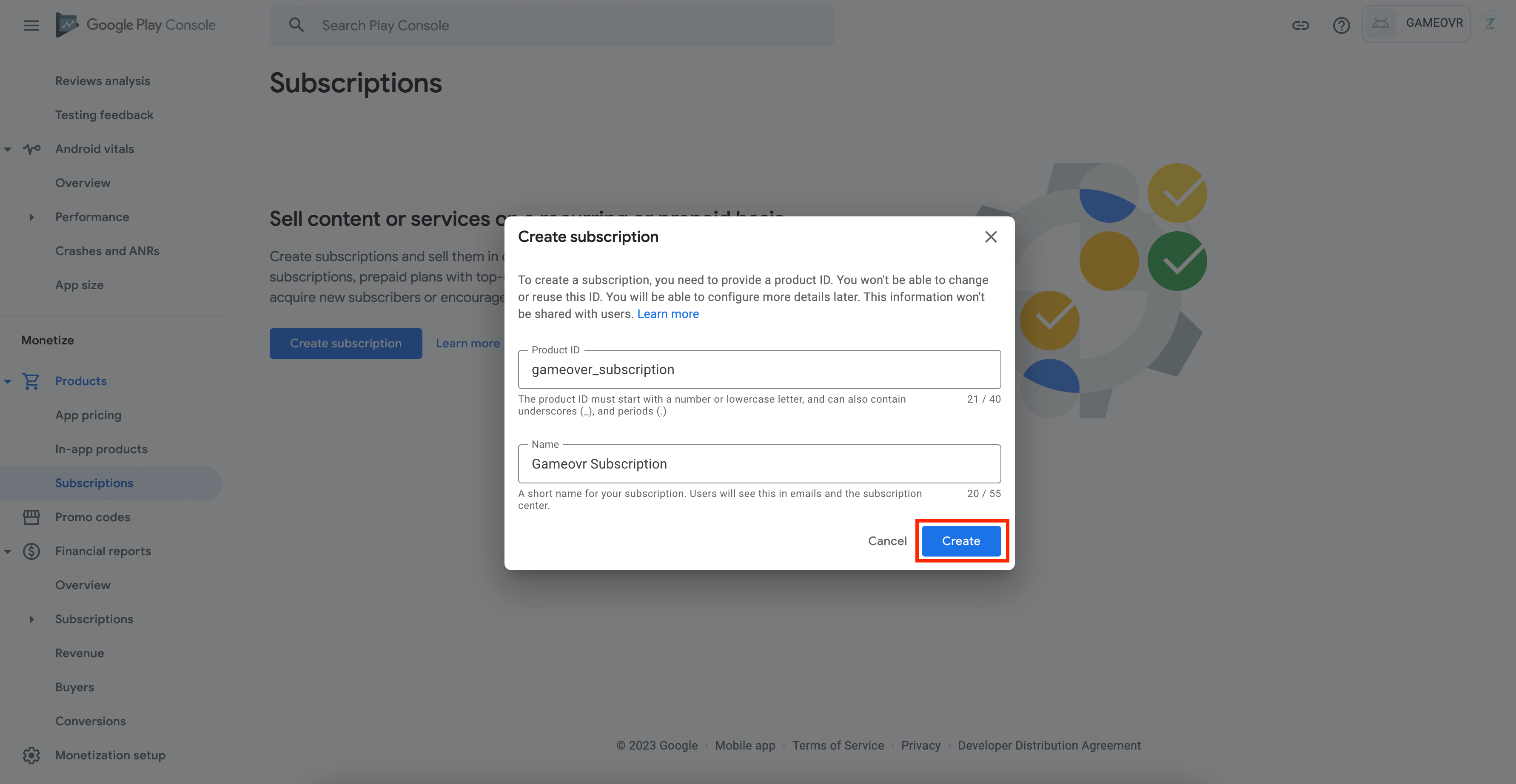 4. On the next page, you'll see your newly created subscription. Scroll down to "Base plans and offers" and click on "Add base plan" below.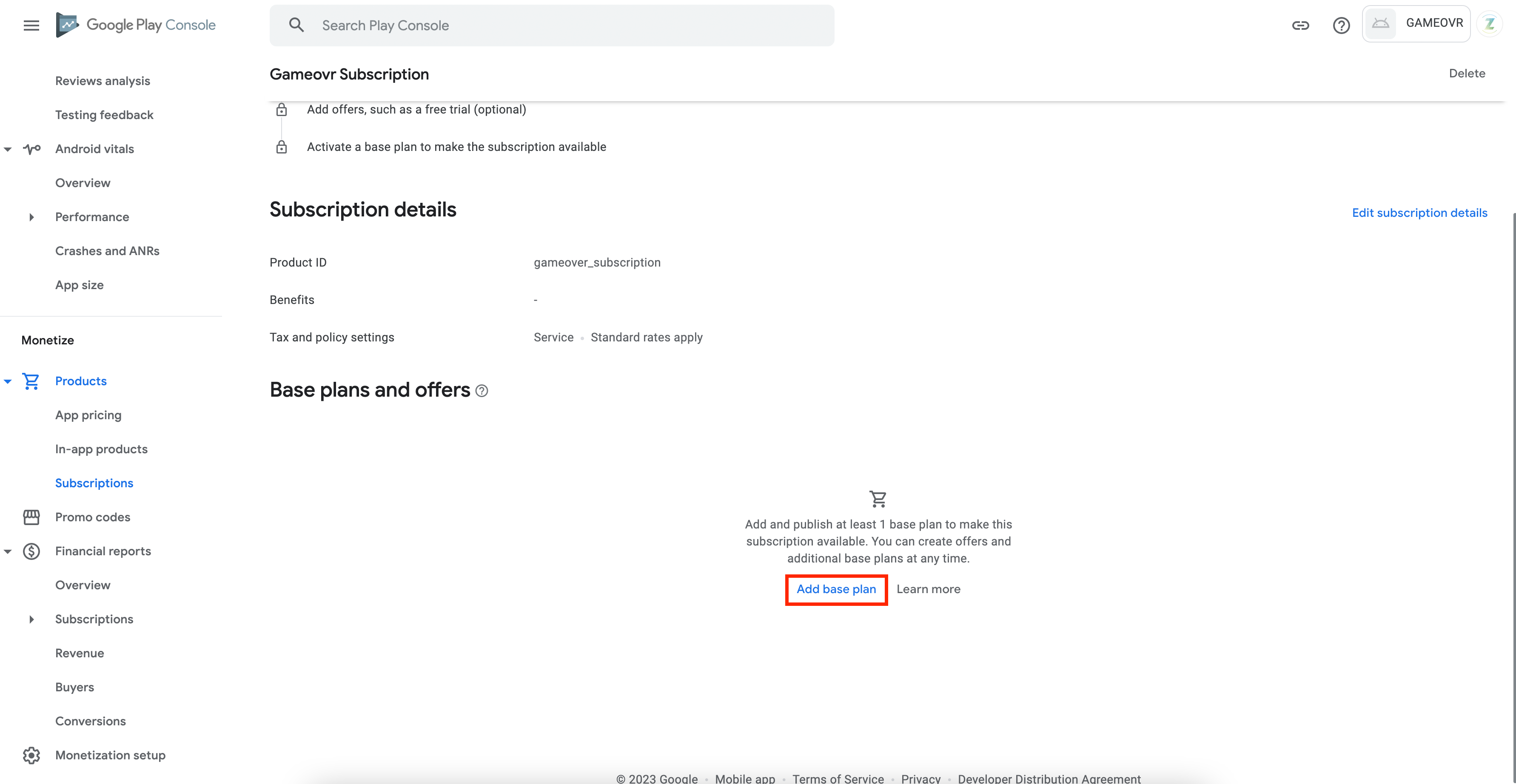 5. Provide the base plan ID and type. Depending on the plan type, you'll have to set up different fields. Fill in all fields next to "Type" when they appear. It doesn't matter for Zappter how you set up billing period or grace period.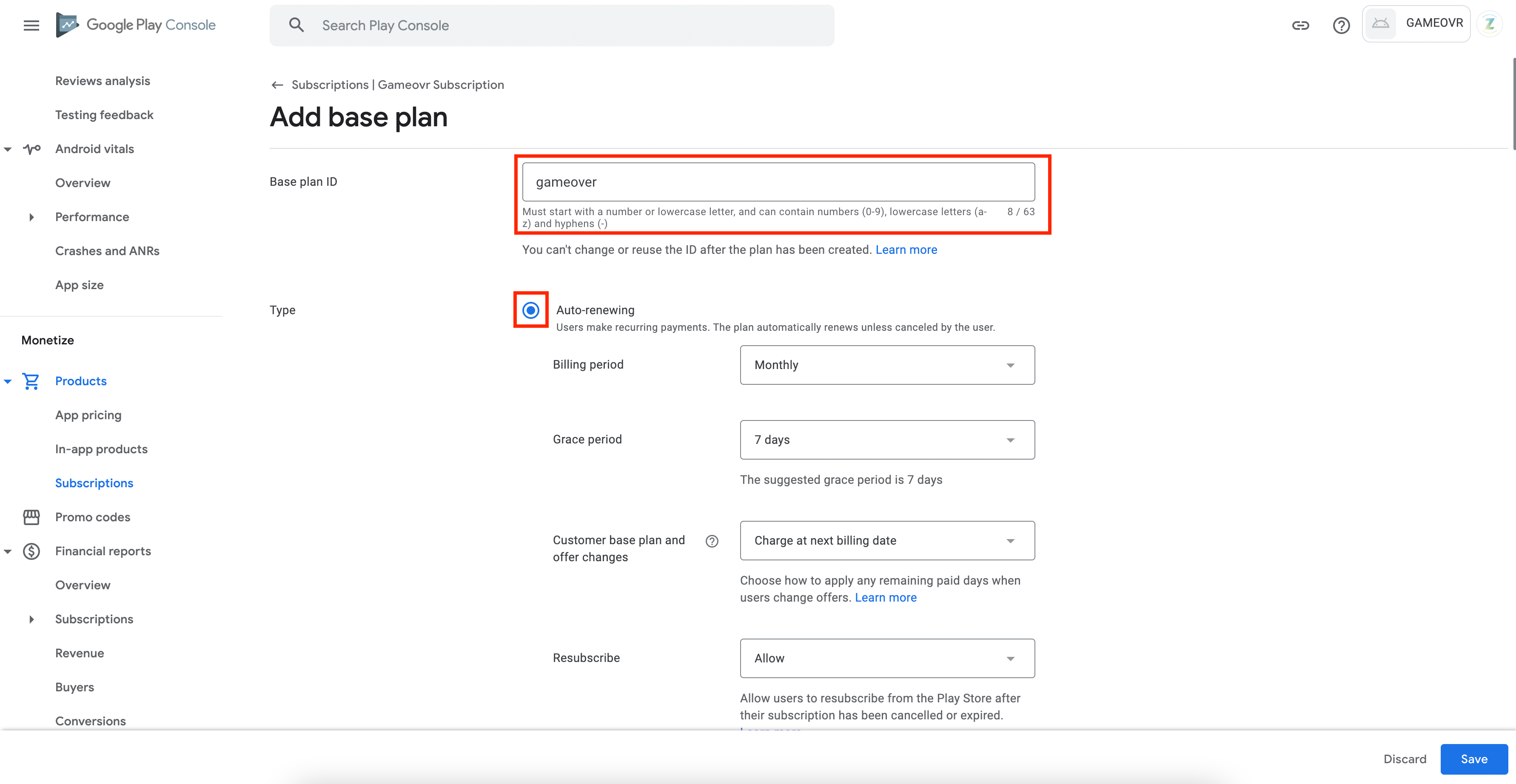 6. Once you are down, scroll down to "Price and availability" and click on "Set prices"
7. Select the countries you want to set prices for. You can select all countries by clicking the checkbox in the table header. When selected, click on "Set price" in the bottom right corner of the page.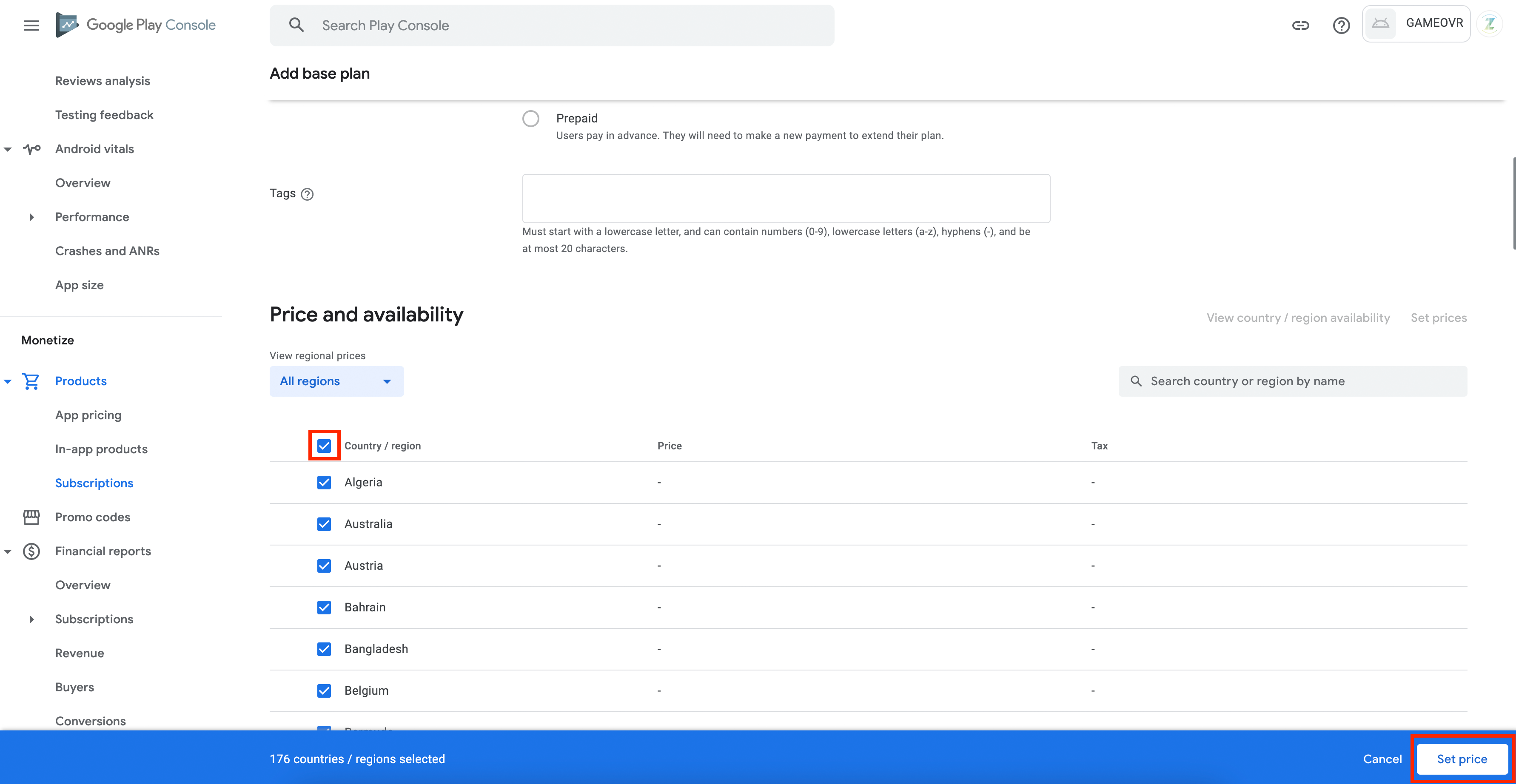 8. Provide the price in your main currency and click "Update".
9. Repeat steps if you want to set up different prices for different countries/regions.
10. Click on "Save" in the bottom right corner of the page.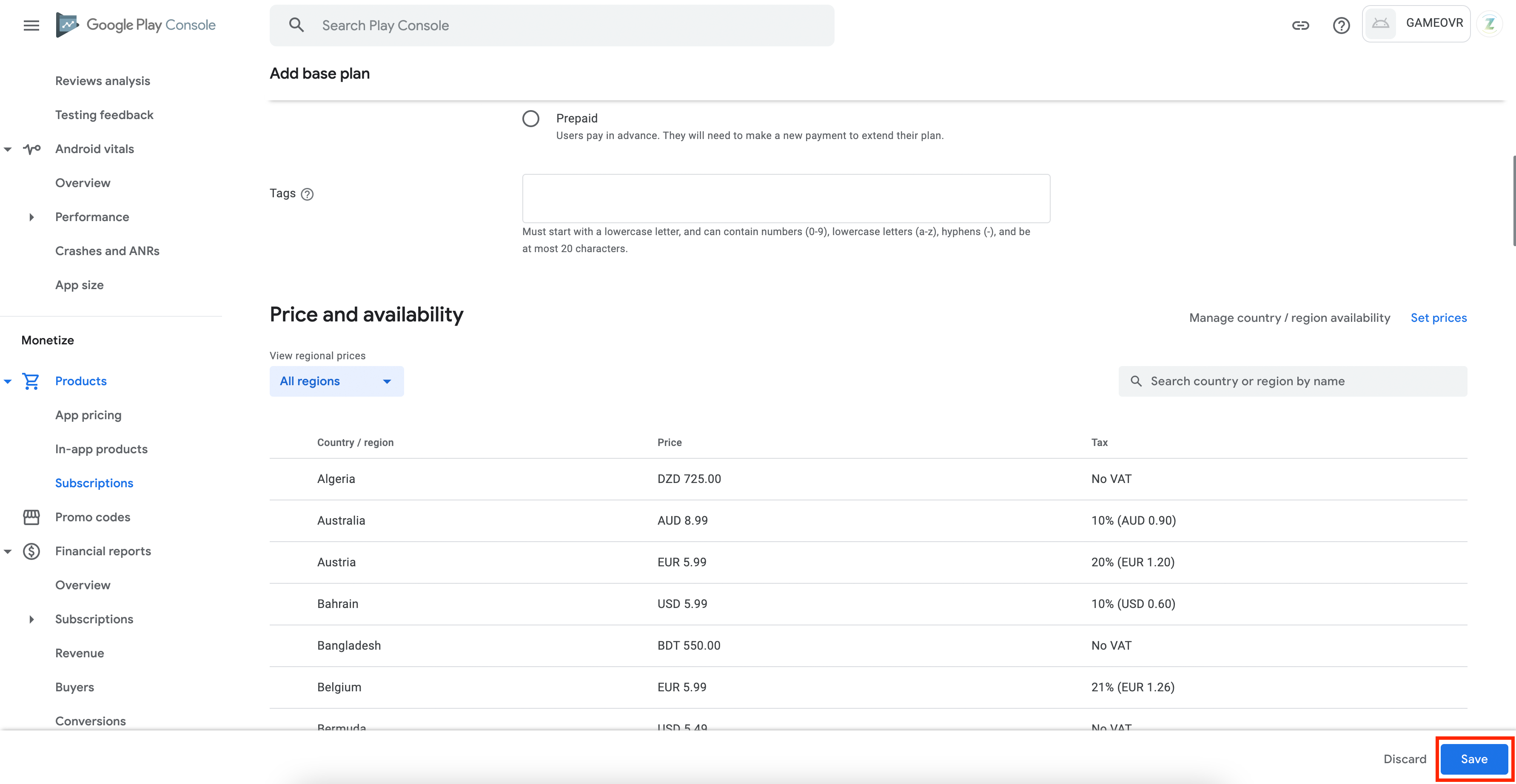 11. Click on "Activate" in the bottom right corner of the page.
If you need more information about Google subscriptions, check out the official documentation at
https://support.google.com/googleplay/android-developer/answer/140504?hl=en#zippy=%2Ccreate-a-new-subscription
.