Custom fields allow you to add more fields that you want your users to fill in.
1. Click on "Custom fields", then click on "New" to add a new field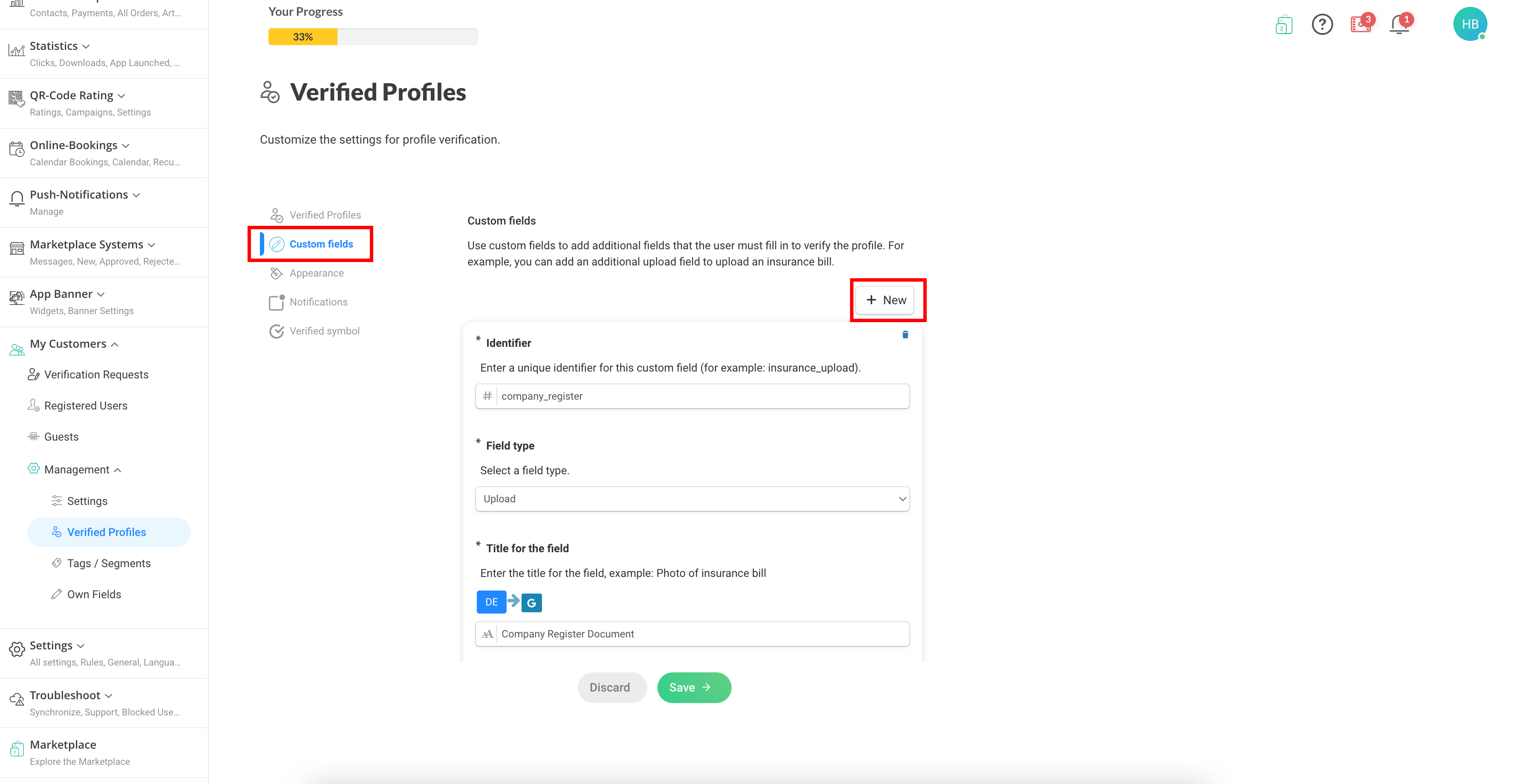 For each feld, enter a unique identifier, select a type and set the title. The field will now automatically appear on the verification process.