Since it is a restaurant table reservation setup, you might need to create 'custom availability' options. For instance, a lunch service might operate from 11 AM until 3 PM. In this case, you might want to create custom availability options that start and end your lunch hours.
How to create a new Custom Availability?

1. Click on the 'New' button under Custom availability and click on the '+ New.'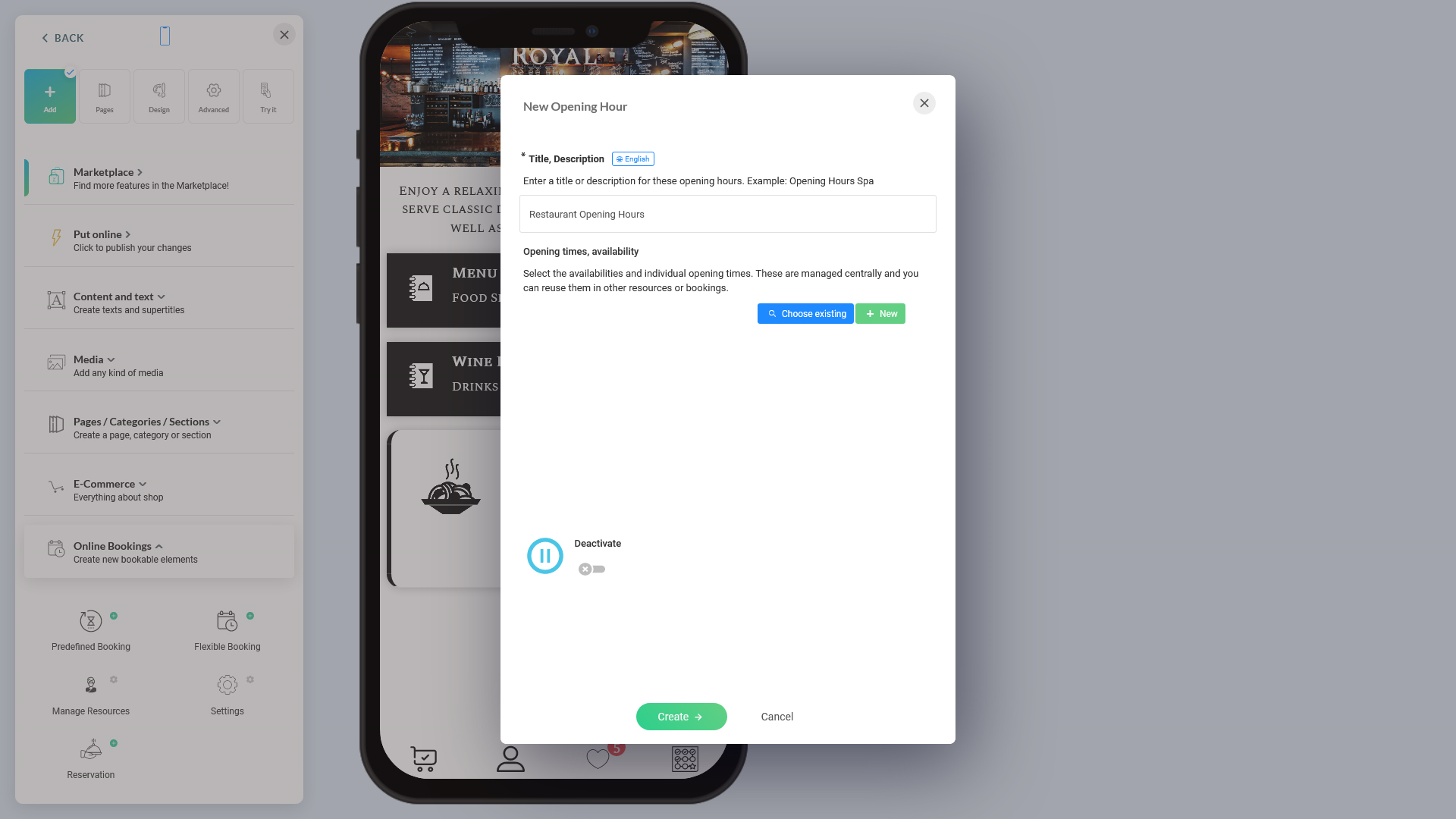 2. Give this meal period (opening hours) a name and click on the '+ New' button.
3. Define your meal period (opening hour) and click on the 'Create' to complete creating your custom availability. (you may need to click on 'Create' two times.