As soon as you have completed the Custom Developer Accounts Tutorial, you need to get the Google Billing Key and save in Zappter.
1. Open your Google Play Developer Console:
https://play.google.com/console/developers
2. Select your app and then click on "Monetization setup"
3. Copy the key under "Licensing"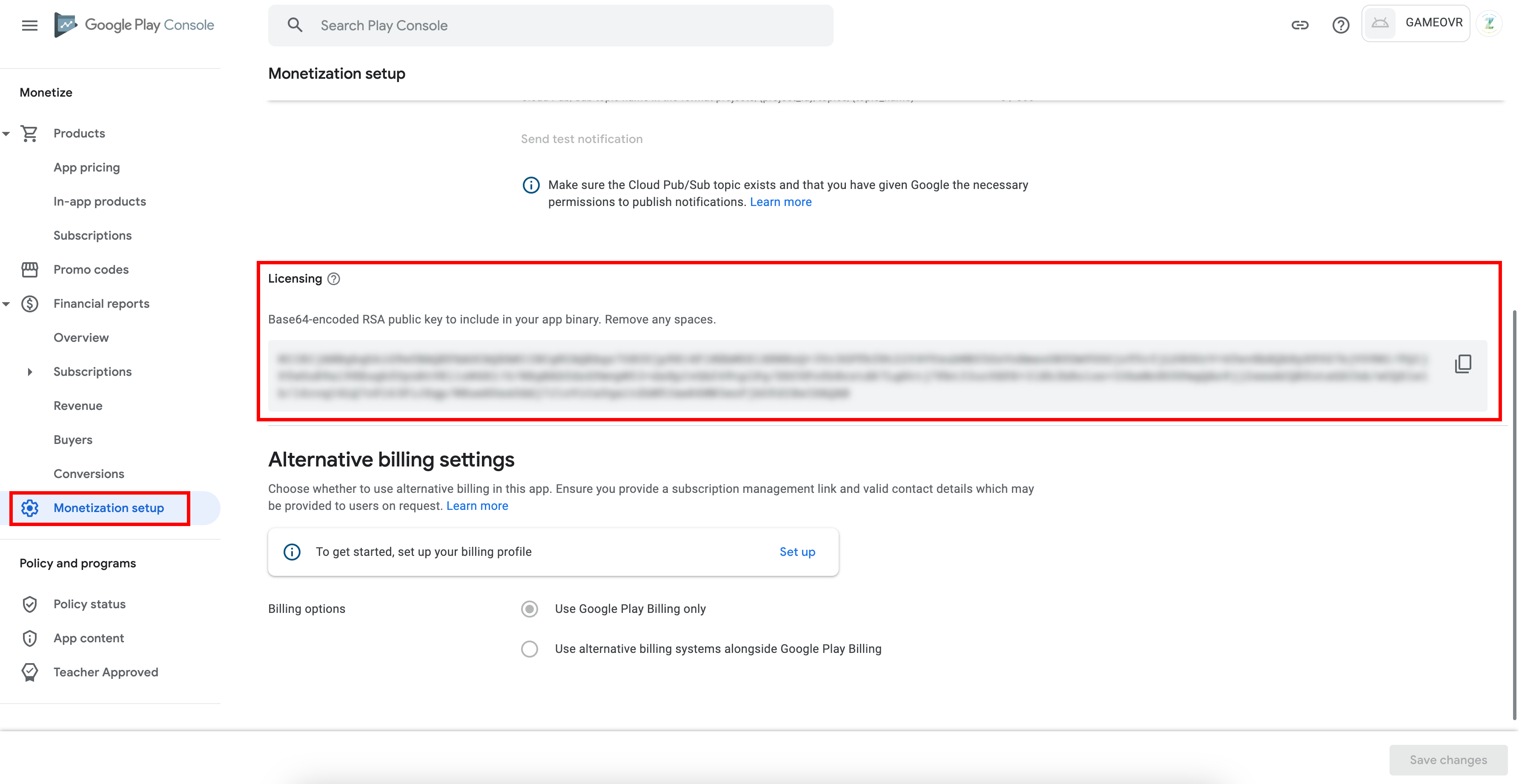 4. On zappter.com go to "In-App Purchases > Management > In-App Purchases" and click on "Enter Google Billing Key". Paste the copied key there and click on save.