In some cases you want to manually adjust the balance of a consumable.
1. In the admin go to the CRM / My Customers > Registered users. Search for the user and click on "Profile".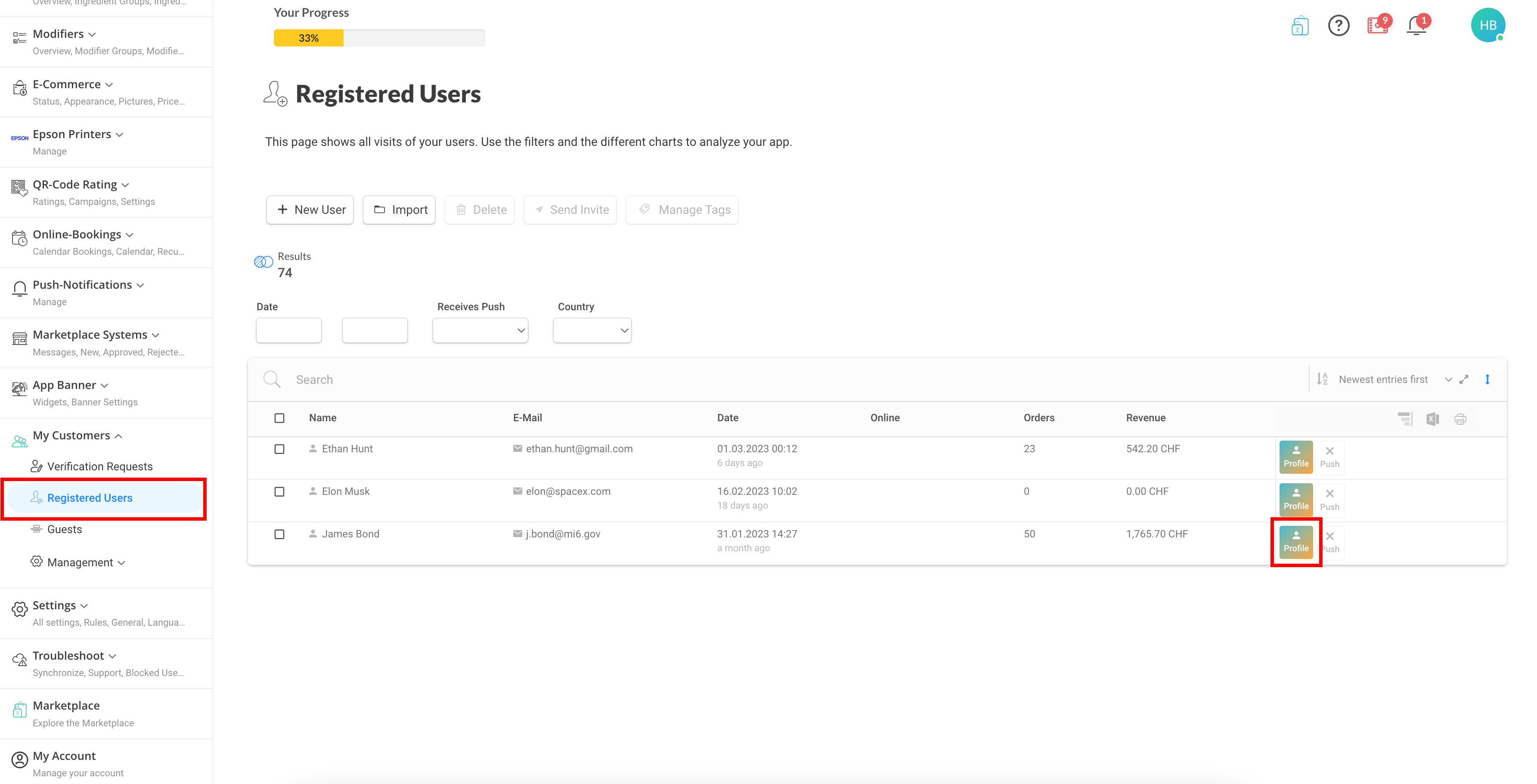 2. Click on "Consumables", then click on "Add / Reduce"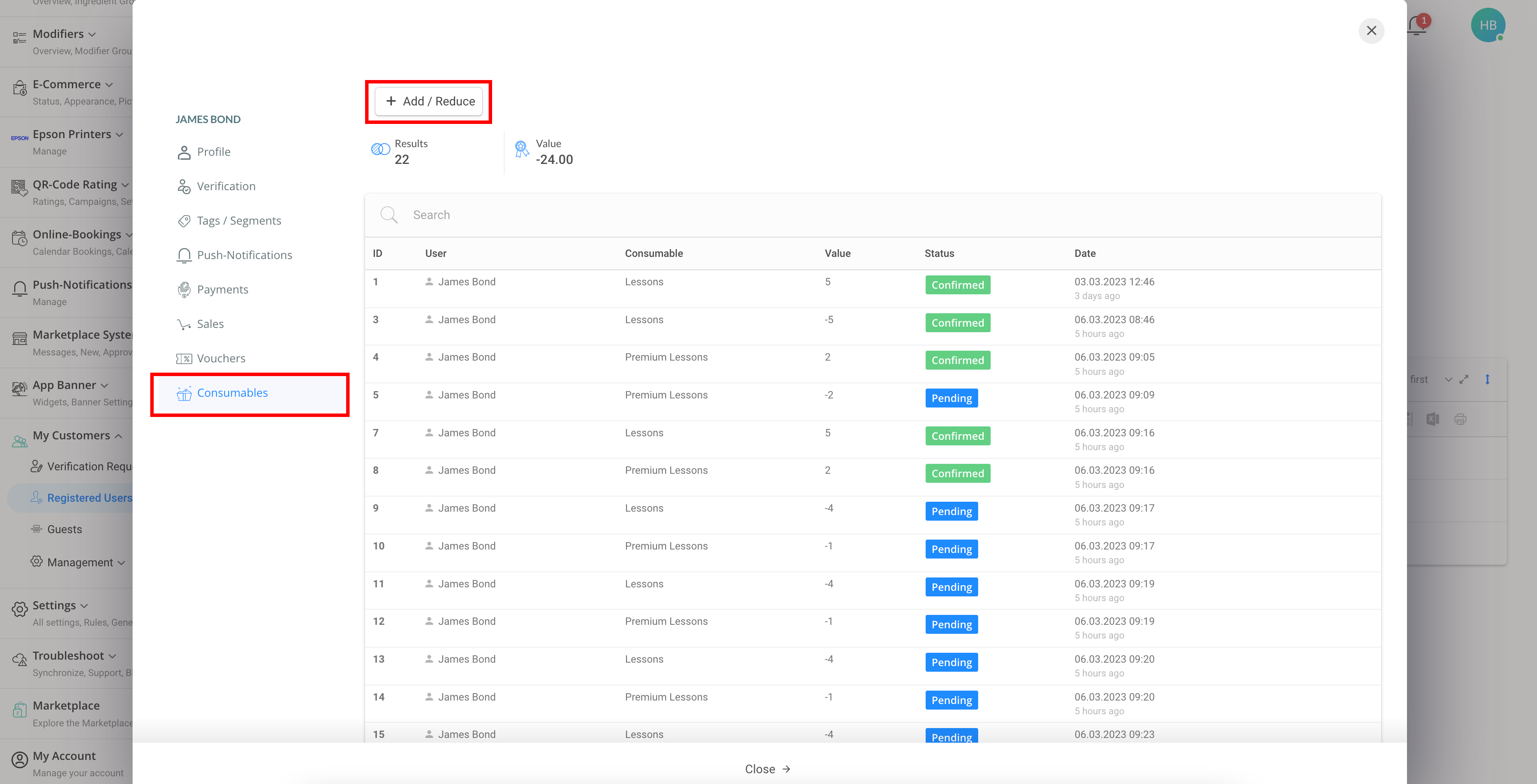 3. Select the consumable and enter an amount. You can also enter a negative amount to reduce the credit.