Hiding app fields
There might be some rare instances where you might need to hide a field on your app. For instance, you wouldn't want your users to see the price when they perform a restaurant table booking. In such an instance, you can easily use the designer to hide the field using few clicks.
Follow the below steps to hide the price column (for example).
1. From within the content editor, click on the 'Design' icon at the top.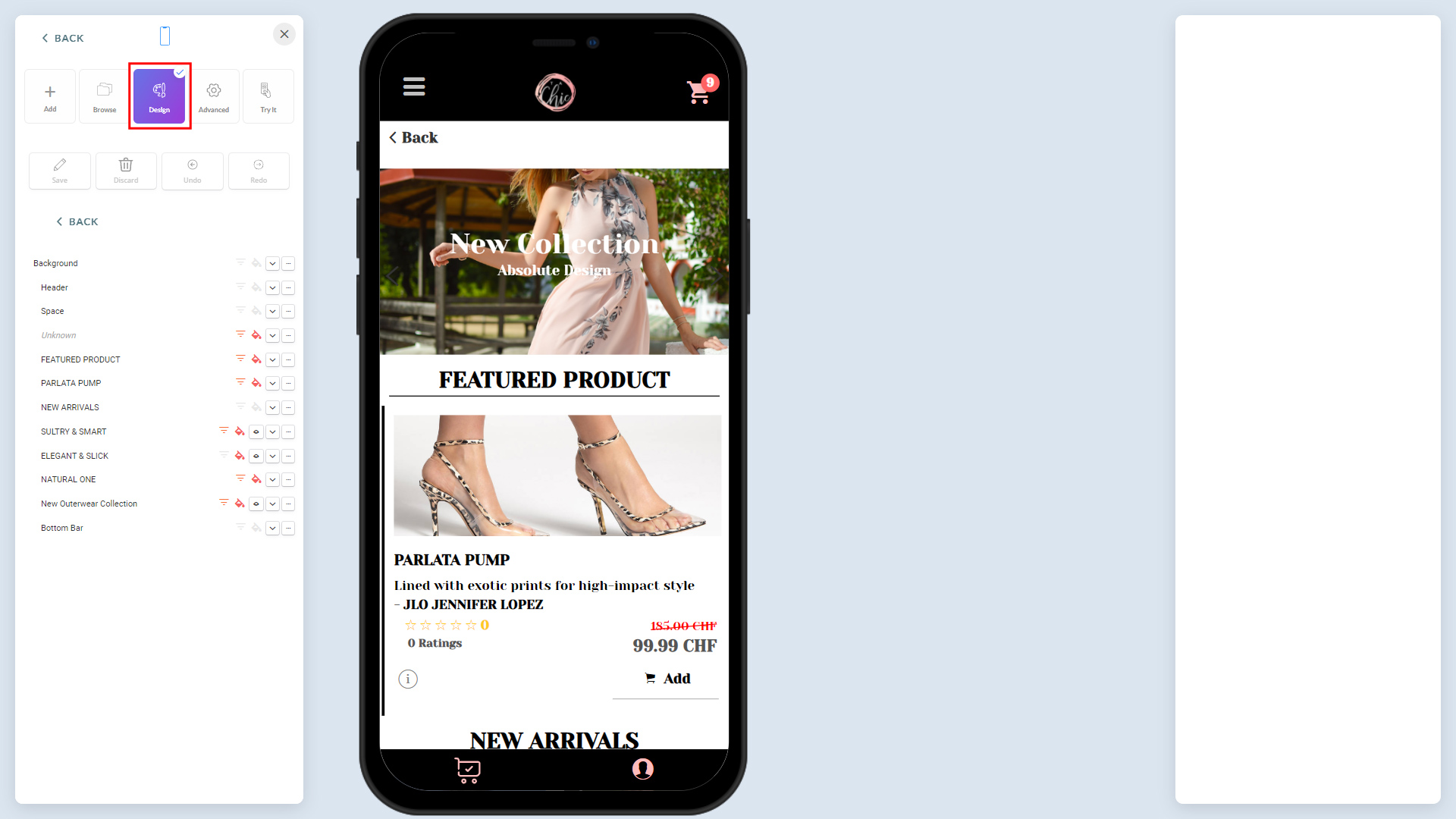 2. In the 'Design' screen, hover over the mouse pointer on the 'Price container' as in the below image.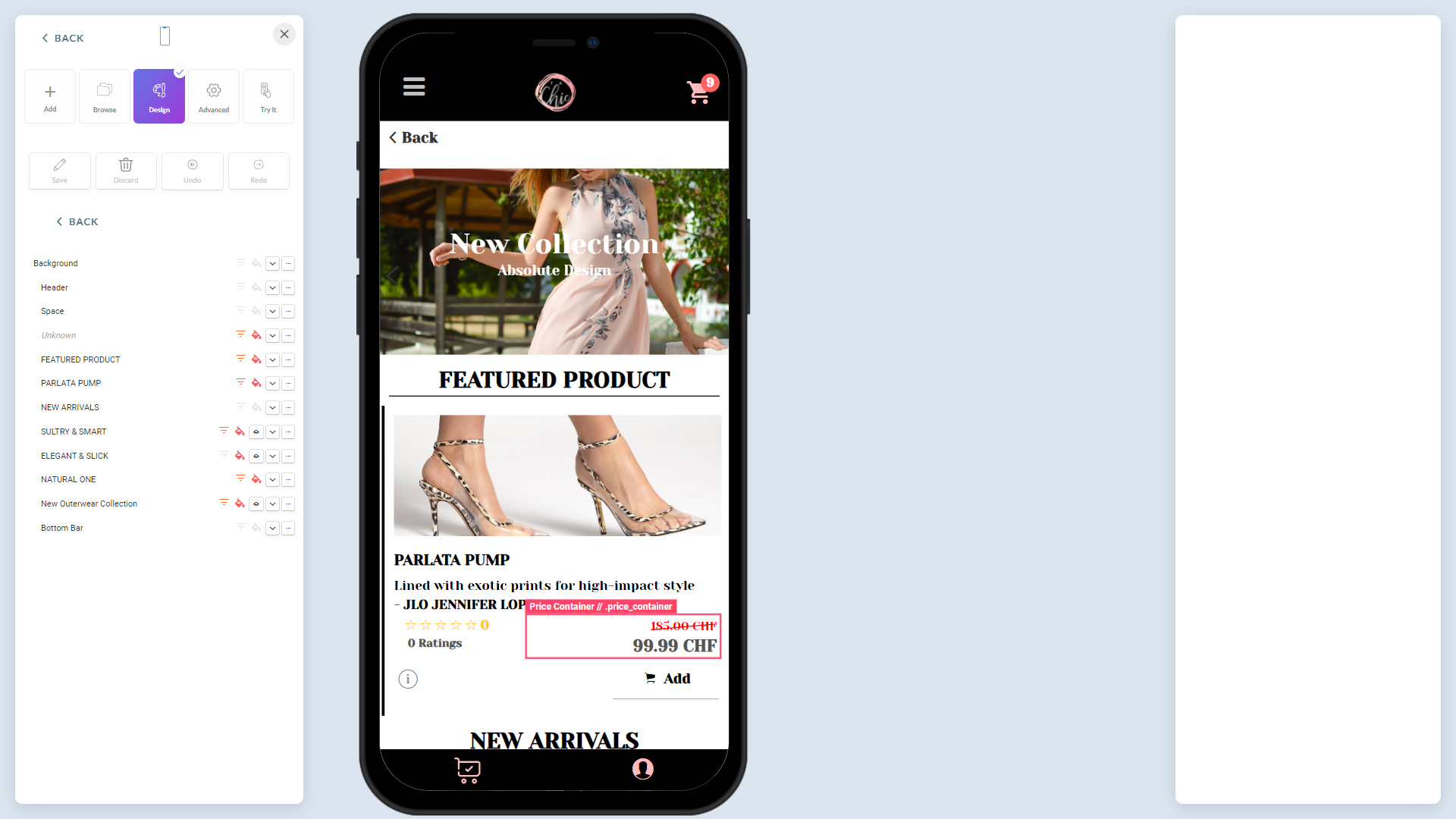 3. Click to select it. The 'Price container' selection changes from red to yellow now. Note: In some design templates the color change is not there. But make sure you have selected the object correctly.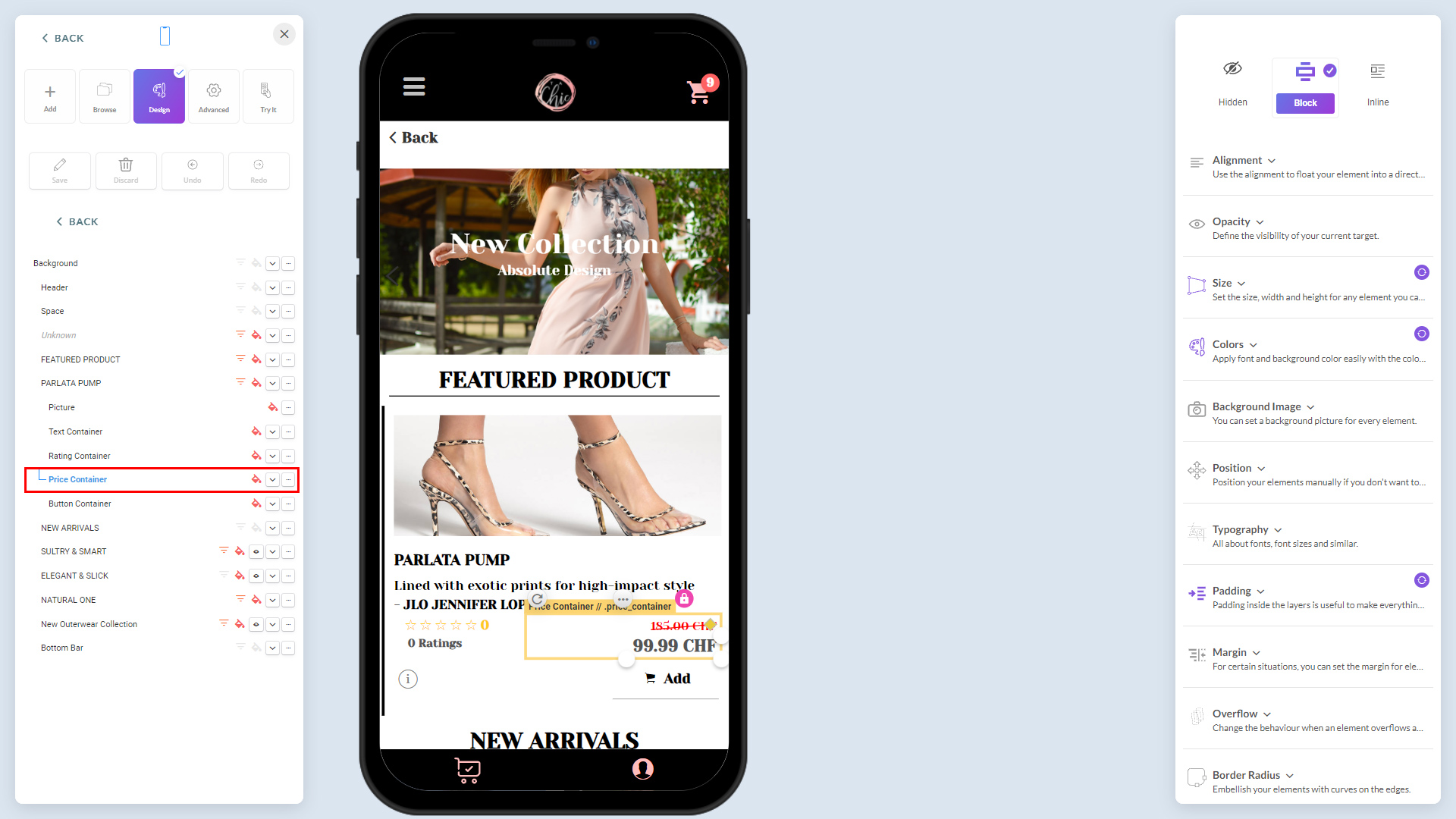 4. Click on the 'Hidden' button at the upper-right to activate it to hide the selected object.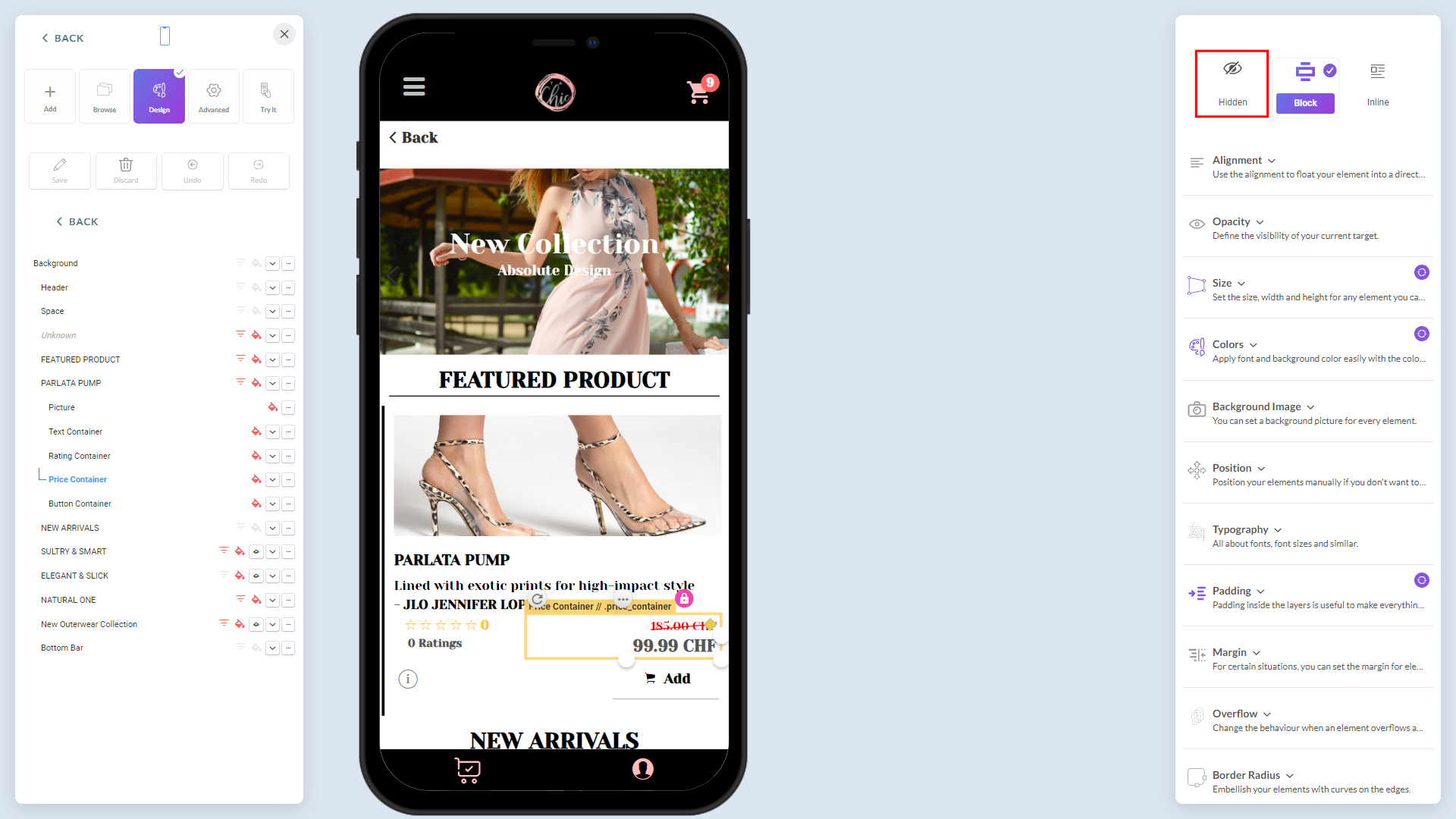 5. Now the price is hidden including any promotional prices since you have hidden the Price Container. Click on the 'Save' button at the upper-left, the second row.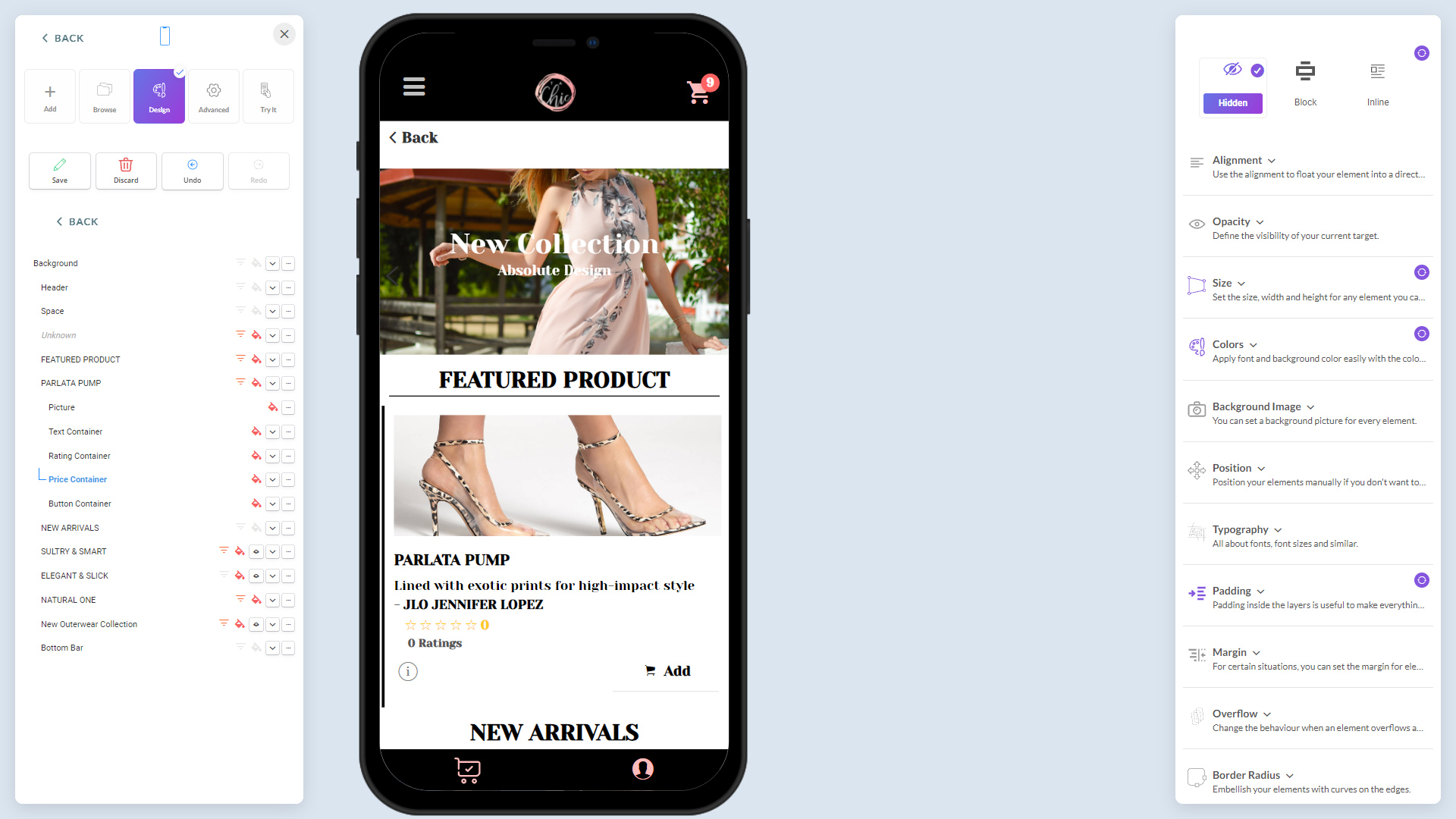 Repeat the same steps to hide any other fields in the same way. 
Last updated at 05.07.2022 23:37